With Hollywoods biggest night upon us this Sunday, it seems fitting to celebrate red carpet style.
Invite some friends and neighbors over, put out some snacks, light a few candles, and mix up some star worthy cocktails. Whether you're defying Gravity, Money Hungry, Hustling, or just Blue. Here are a few of my contenders for this years Oscar: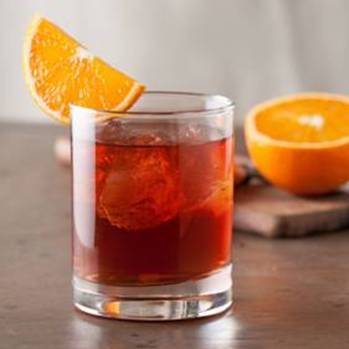 Best Dressed
Serves 4
This libation is the most stylish accessory on the red carpet to date. The tasty combination of Chardonnay, triple sec, cranberry juice, and lemon-lime soda. This ruby-hued drink is topped with an orange slice for extra glam.
1 bottle (750ml) Clos du Bois Chardonnay
4 oz. triple sec
8 oz. Cranberry juice
12 oz. lemon-lime soda
Orange slices for garnish
In a pitcher filled with 2 cups of ice cubes, pour the chilled Chardonnay. Add the triple sec and cranberry juice. Gently pour the lemon-lime soda and stir. Pour into 4 glasses, garnish with orange slice and serve.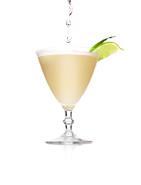 Golden Glow
Serves 4
6 oz. Ciroc
6 oz. unsweetened coconut water
4 oz. pineapple juice
Juice of 1 lime
twist for garnish
In a cocktail shaker filled with ice, pour all ingredients. Shake well and strain into martini glasses. Garnish with a twist of lime and serve.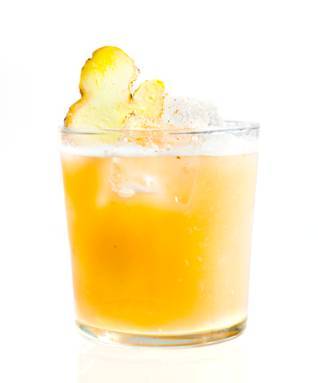 Red Carpet on the Rocks
Serves 4
6 slices fresh ginger, peeled
12 oz. Inniskillin Icewine Riesling
4 oz. pear nectar
3 dashes Angostura bitters
Nutmeg to garnish
In a bar glass, muddle ginger, add Riesling, nectar, and 1 cup ice. Shake well and strain into 4 ice-filled glasses, sprinkle nutmeg on top of each cocktail, and serve.
Photo Basil Hayden
After Party Hustle
Serves 4
6 oz. Basil Hayden's Bourbon
Juice of 1 lime
4 slices jalapeno
4 oz. pomegranate juice
1oz. agave nectar or simple syrup
Seltzer to top
In a bar glass, muddle lime juice, jalapeño, and simple syrup. Add pomegranate juice, bourbon and shake well. Strain into ice filled collins glasses, and top with seltzer. Garnish with lime wheels and pomegranate seeds.