Spread the Love this Valentine's Day with these unique, fun, and flirty gifts.
Indulge your Body
Get ready to indulge the Lover of luxury with Temple Spa's Truffle Suite Gift Set. Made in England but with a strong Mediterranean seasoning. Developed by world renowned doctors, herbalists, and professors of dermatology, there is pure magic in every drop! This set features Body Truffle, Skin Truffle, ( a must for winters dry skin season) along with Nail polish and lip gloss. Who's the glam mom at pick now? $299. Templespa.com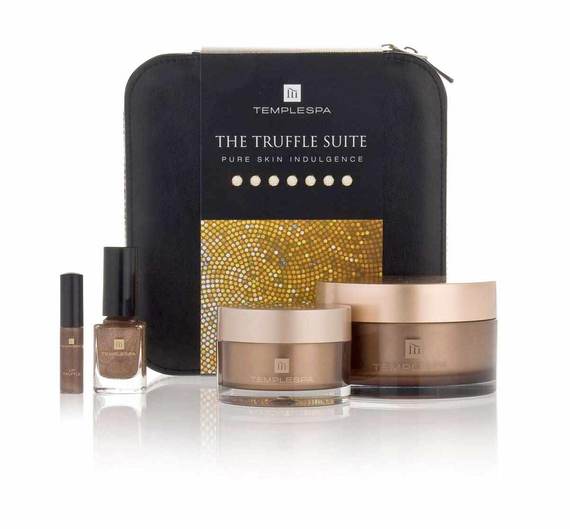 Calm Love
Stay in for the night and relax with the brain sensing headband that helps reduce stress, increase focus and improves cognitive function. I think this is my new best friend! Cook dinner, pop open some nice wine, and enjoy the night. Muse, $299.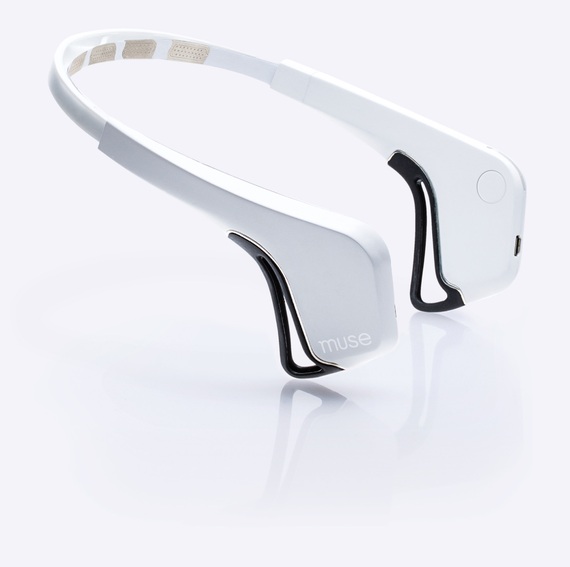 Romance in the Air
The foothills of the Atlas mountains. Moroccan roses unfurl with their sumptuous honeyed spice. Glowing, aromatic cardamom. Freshened by the brightness of ginger. Chamomile, natural and earthy, accentuates voluptuous floral facets. Expansive, bright and opulent.Cardamom & Moroccan Rose Home Candle. $70. JoMalone.com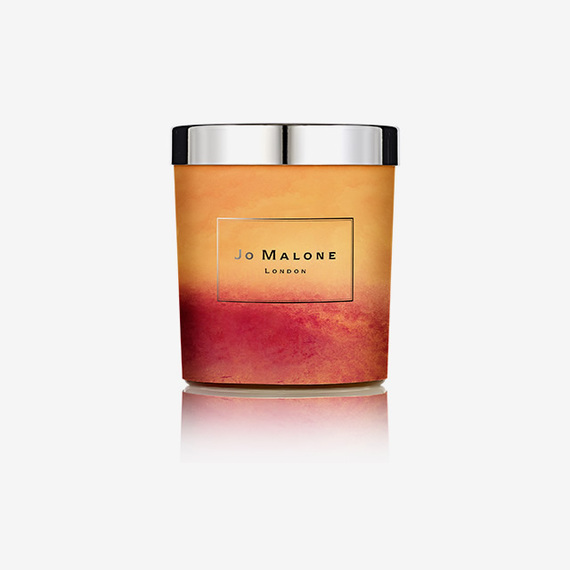 Champagne, Undressed
Rose is trendy, pink, and perfect to pop open a bottle on Valentine's Day! Moet & Chandons Imperial Rose comes in a posh "Unfurl The Tie" box that keeps the bubbly chilled for up to 2 hours. Share with girlfriends, your special someone, or bring along to a midnight viewing of 50 Shades of Gray, where they'll be lots of Unfurling of Ties going on. $55.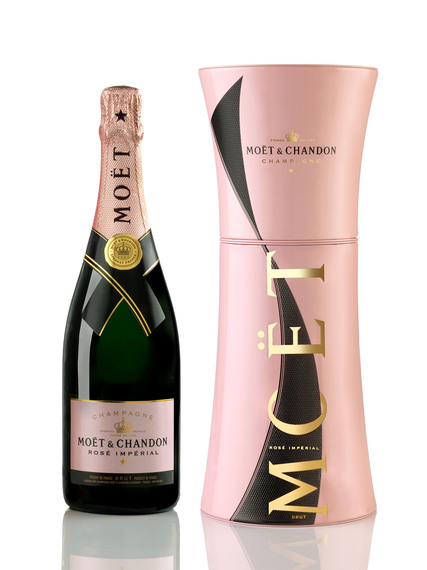 Game On!
Stay home and play. This fast paced game of hearts will have you all aflutter this Valentine's Day. Magnetic hearts are the central attraction in this fun and flirty game. Cupid's title goes to the player who has the most hearts in the end. Isn't that always the case? RnR Games $19.95 Hearts of Attraction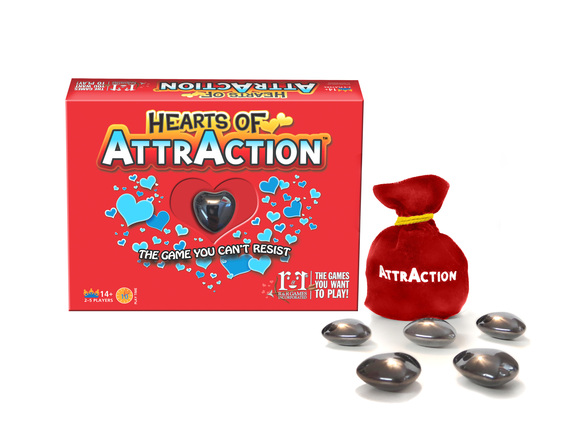 Scents of Romance
Fashions change with your moods, your fragrance should too!
You can now with Scentbird, a designer fragrance subscription that delivers a new fragrance right to your door. Don't know what scents would suit you or your Valentine? Don't worry, scentbird has a recommended algorithm to take out the guesswork.
Comes with a sleek purse spray that goes anywhere you do, so you can smell gorgeous, wherever you go! How do I know? A little scentbird told me! scentbird.com
It's LOVE at first sight!
A luxurious eyewear organizer to house your eyewear, from sunglasses to eyeglasses, and all of those sports and reading glasses in between. Available in an array of vibrant hues, but I'm loving this bright cherry red lacquered finish, it's a perfect pop of color for any dresser, foyer, or office. Now you'll always know where your glasses are, brilliant!! OYOBox $250.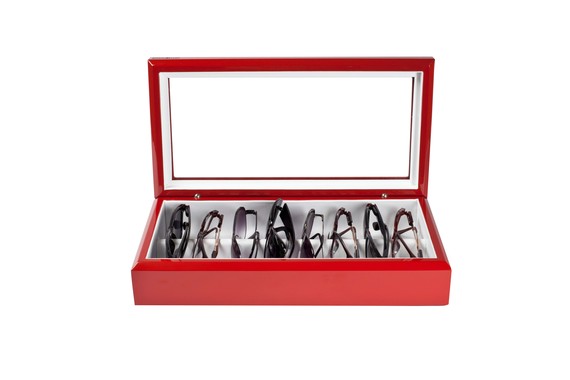 Own that Sexy Souffle
SaltHouse, a lifestyle brand that strives to bring people together around food, offers beautiful fashion forward home goods for the modern housewife and entertainer. This is more than an apron. This is your kitchen confidence. Wear it well, wear it often. Cook with a purpose, and always with style. My Chicken Marsala has been elevated to new heights. Now that's cooking.
Details include a signature chef's towel loop. Red Mini $75. SALTHOUSEMKT.COM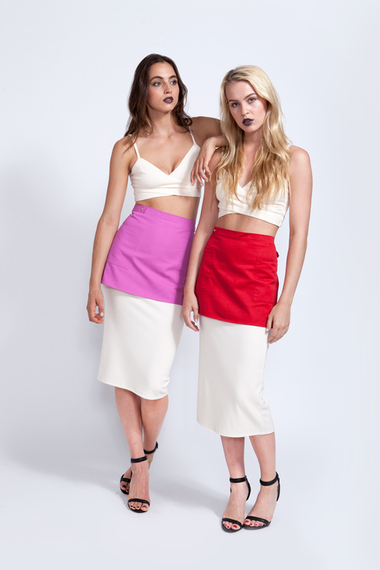 Love is in the Bag
Glamorous and Chic, NISA BOSTON's Derby clutches are to have and to hold this Valentine's Day! Crafted from hand stained Italian calf leather, the clutches flaunt an effortlessly bold horsehair zipper pull that is sure to grab anyone's attention. The perfect gift waiting to be filled with everyday essentials or for a special night on the town. Be sure to slip a love note into the interior leather pocket! Proudly made in the USA (From $180, nisaboston.com)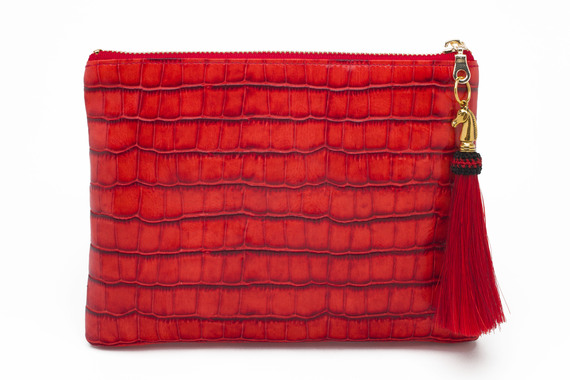 Swirling Bubbles
A sexy glass bodes a sexy drinking experience. Sure to spark an endless romance between you and your bubbly, this new Riedel Veritas Champagne Wine Glass is the first glass of its kind. It's elegant, egg-shape features a wider bowl shape than a flute and a tapered rim, with a tiny groove ("sparkling point") ( sounds sexy to me) etched in the base of its bowl to aid in the formation of Champagne's beautiful stream of bubbles.
Pour away! Available at www. Riedel.com for $69/set of two.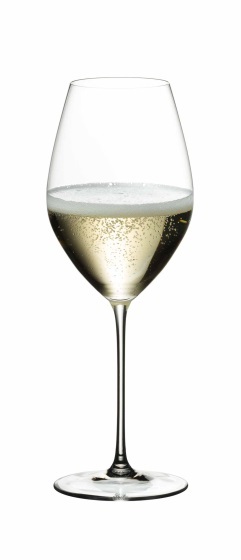 How do you love me?
These colorful Conversation Heart pops are so good! You can't stop at one, there's just too many things to say. Your mom, your sister, your BFF... treat all of the sweeties in your life to something decadent this Valentine's day. These rich, fudgy brownie pops feature playful sentiments that tell them just how special they are to you. $29.99 Shari's Berries.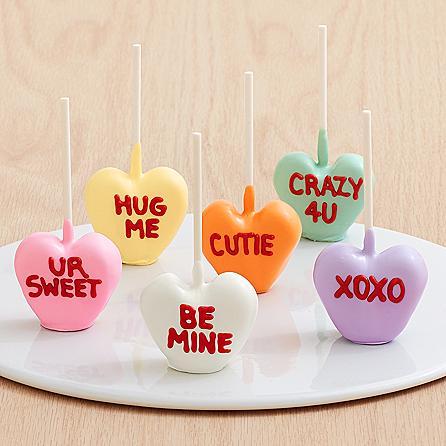 SherriesBerries.com
What's up Cupcake?
From lunchboxes, and coffee mornings, to glamorous cake plates, these red velvets are the special sweet treat for your Valentine. Georgetown Cupcake's True Love Dozen includes 12 Red Velvet cupcakes, topped with Georgetown Cupcake's signature vanilla cream cheese frosting and decorated with a variety of beautiful red and white Valentine's-themed fondant decorations. Fans include Oprah and Martha Stewart. Available February 1st - February 28th. $32/Dozen. $20 overnight nationwide shipping. ( can you say, awesomeness??) Georgetown Cupcake