Attending post-secondary school in a downtown setting is very different from living in a college town with a very distinct campus life. Ryerson University doesn't have the typical academic atmosphere. Instead, we have one of Canada's largest shopping malls a mere two minutes away and classes that take place inside movie theatres during their off-hours. It's a unique educational environment that is always full of life.
With a student population of roughly thirty thousand, people from all over make their way to downtown Toronto, a central cultural hub. If you walk 10 minutes in one direction and 10 minutes in another, you could find yourself in a completely different area. That's what sets the Ryerson campus apart from many others.
This also goes for the fashion. Since Ryerson is integrated into the cityscape, it's only natural for the students to pay a little more attention to their campus attire. Of course, that doesn't go for everyone, but it's something I've noticed during my time here.
Fourth-year Fashion Communications student Kate O'Reilly also says it's hard to pinpoint one word to describe Ryerson's style as a whole, but they've definitely got something going on. "I think that Ryerson students have a lot of self-appreciation in terms of how they appear in class," she says. "They look like they're there and prepared to learn, they take themselves seriously and they give themselves credibility."
Kate made the move to Toronto from the east coast, Kentville, Nova Scotia to be exact. She's an aspiring stylist who is inspired by cultures from around the world. "My style is rooted in diversity. I like to mash cultures and patterns and eras," she says. "The more layers and textures and the more cultural representation, the richer the outfit." She's already even got her foot into international doors as well, through working with the styling agency making of, which is based in Austria.

Taking some tips from history books, Kate aims to expand her style knowledge by bringing the past into the present. "I feel like in order to be a stylist, you need to know the rules to break the rules and for me the rules come from history," she says. "So I look to history to understand the rulebook so I can look to the future and break them."
She admires styling pros Stacy London, Rachel Zoe and Lori Goldstein for each of their own personal techniques and aesthetics. Watching What Not To Wear really opened Kate's eyes into the world of styling, showing her that you can make this into a career. And she's on her way to doing just that.
On this lovely autumn day on campus, she donned her signature prints and incorporated a variety of elements into her outfit. From her chunky silver necklace to her black and white kicks, she is the master of mixing and matching.
When it comes to fashion in Toronto, Kate's advice is to "embrace it." Being a student in one of Canada's busiest and most stylish cities can sometimes be intimidating, but we learn quickly. Students at Ryerson bring the campus to life with their personal styles and they're proud to strut their stuff.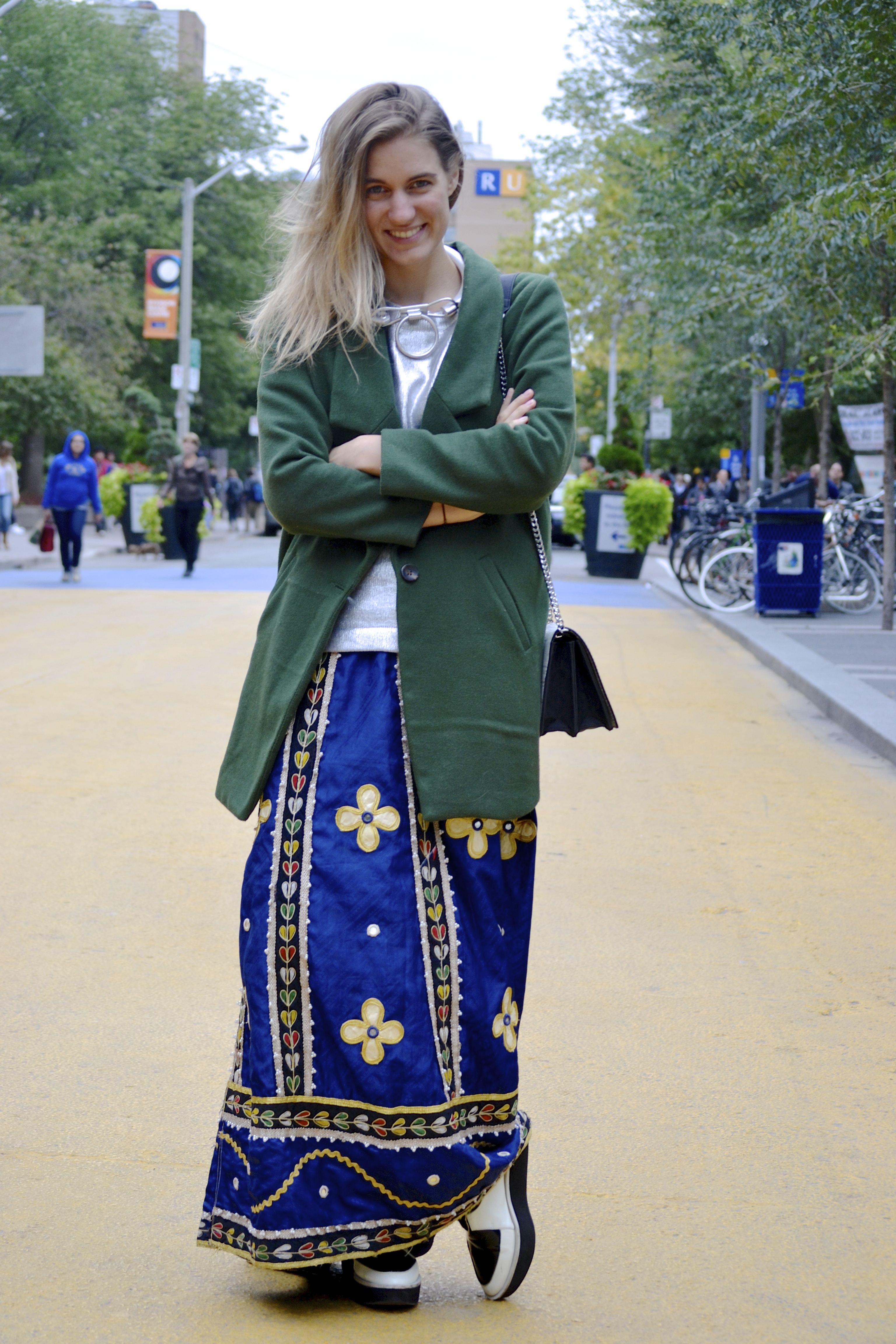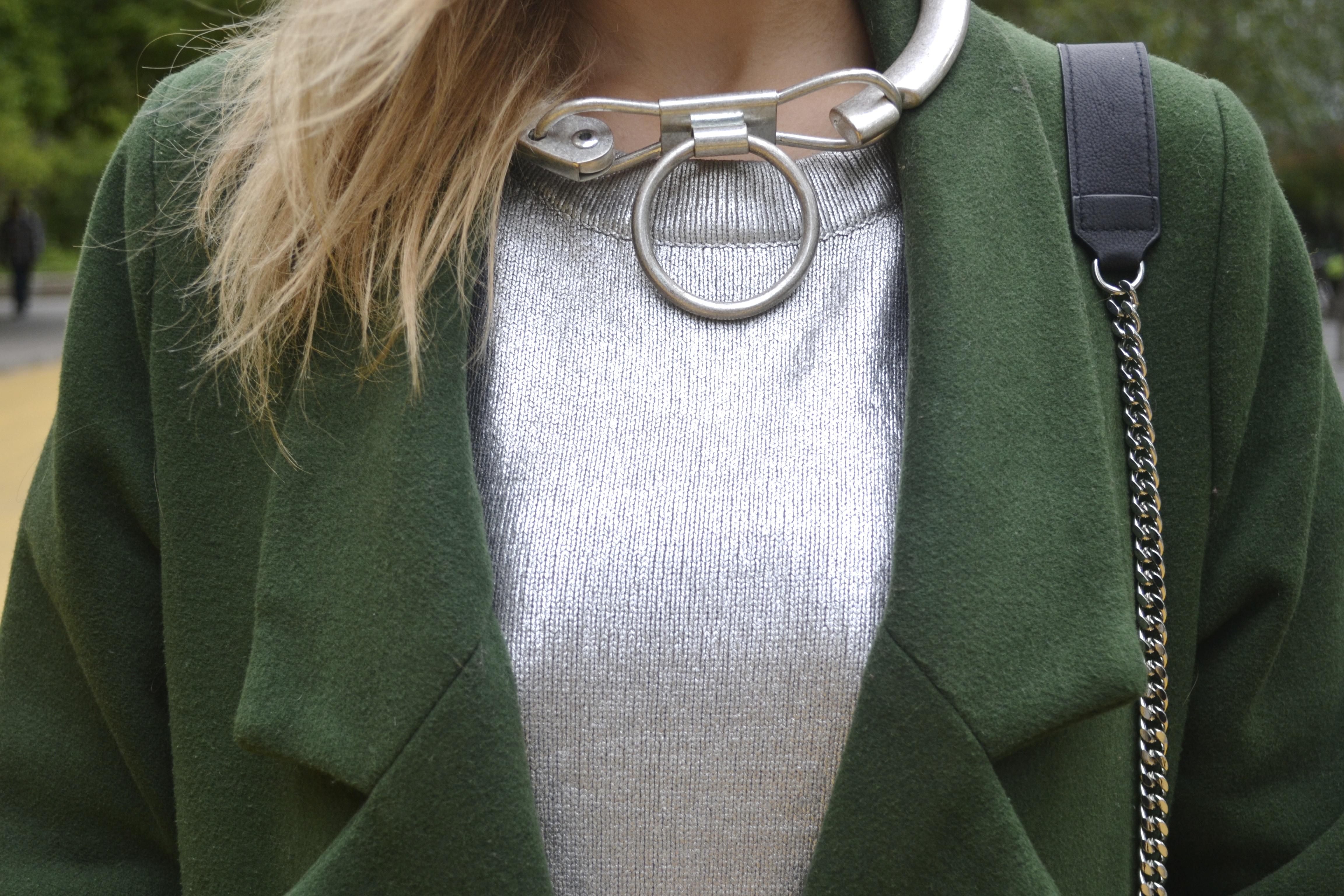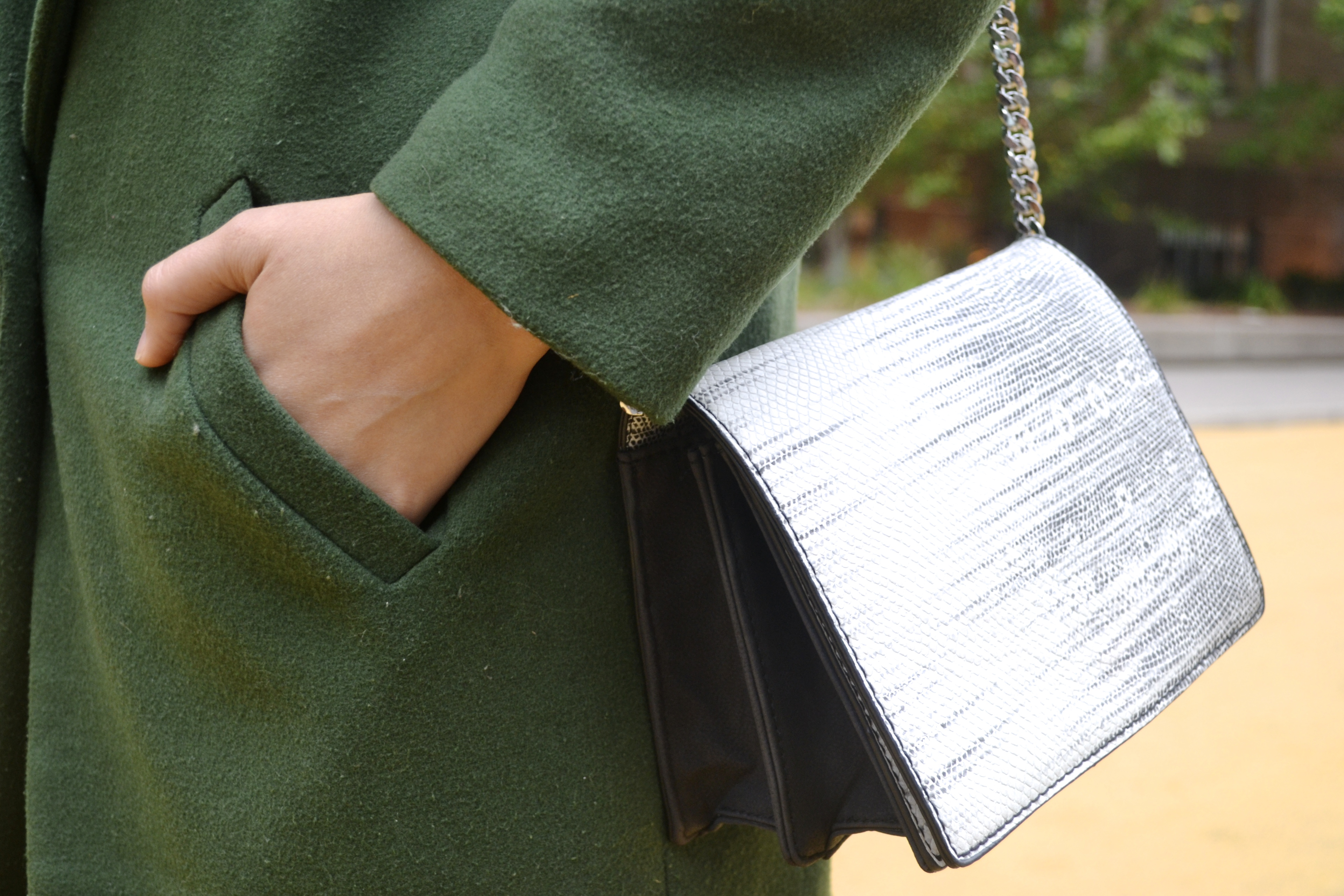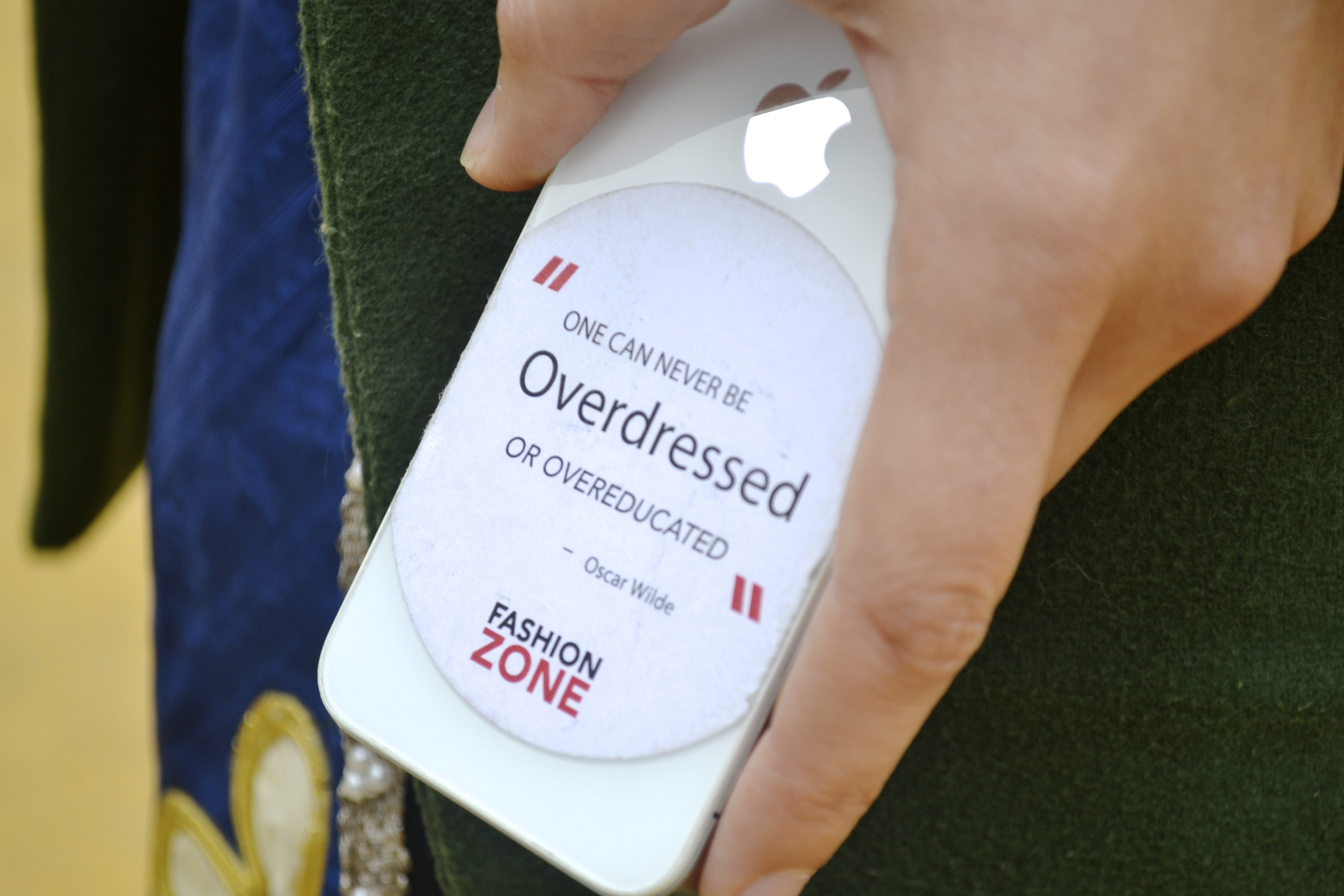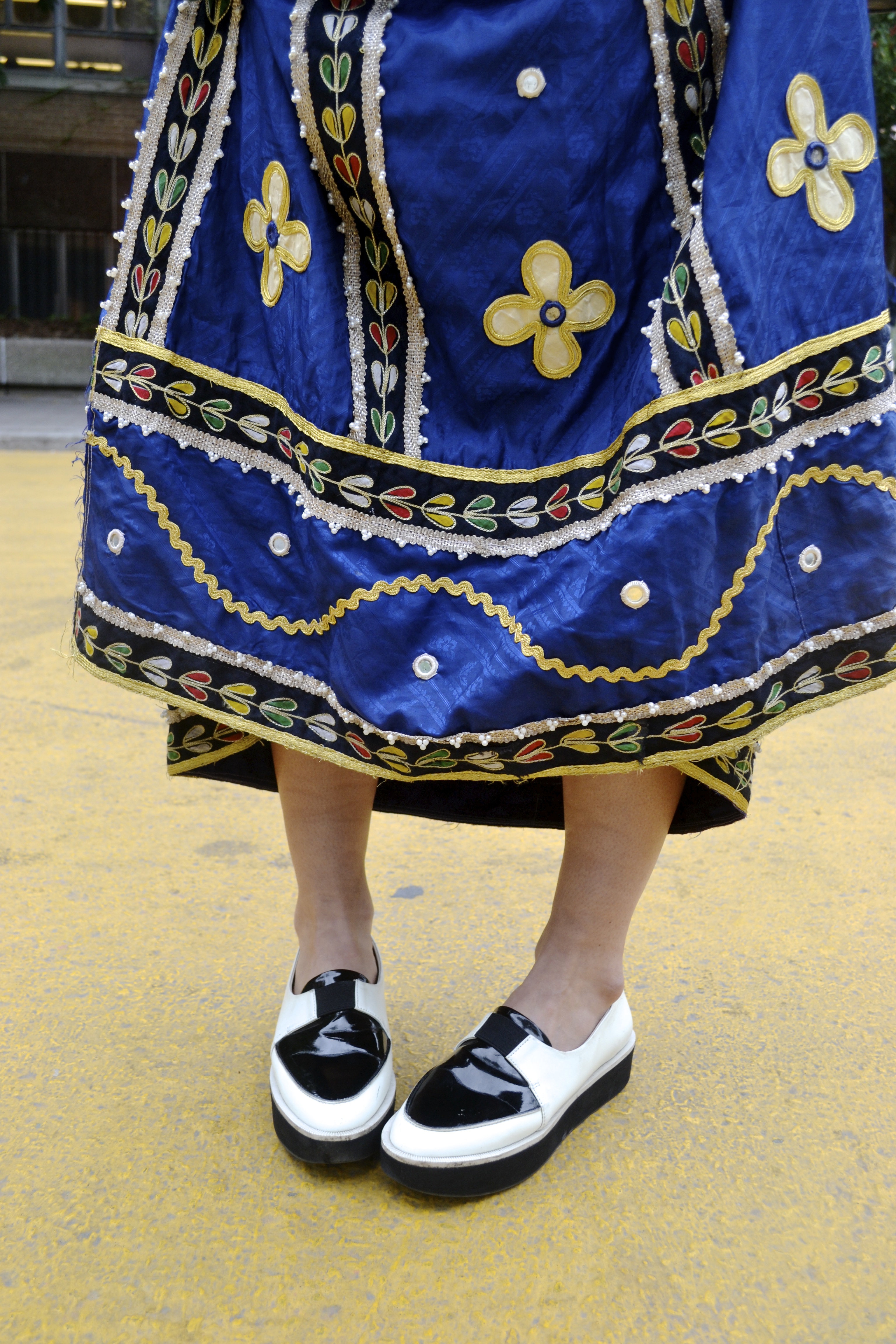 Christina Dun is a pop culture-obsessed girl originally from Vancouver. She is currently finishing up her last year of journalism at Ryerson University, hoping to get into entertainment broadcasting. She can often be found wandering the city streets with a camera and coffee cup in hand. New York City is her happy place and she is planning to move there after graduation. She is constantly blogging and tweeting her life away -- follow her adventures @christinaaa28.