At High Point University, every student receives an extraordinary education, in an inspiring environment with caring people. This sentence is the HPU mantra, the stamping on every brochure, the motto we panthers live by. Though this sentence undoubtedly describes the atmosphere of the High Point University campus, it excludes a very vital piece that completes the holistic experience: the everyday runway each student walks as they navigate their way on brick pathways. This February, HPU was voted "the most spoiled college campus" in America. This isn't, however, because the students there believe they are entitled or self-absorbed -- it is because our university encourages us to daily strive for excellence, in every sense of the word. Whether it be the staff, the students, the faculty or the campus itself, we hold ourselves not only to an academic and behavioral excellence, but also, most intriguingly, a style excellence. The black gates lining campus seemingly encloses a streetwear collection, each look respectively unique, yet still within the umbrella of the three P's we've perfected: pastel, print and pressed.
Our widely loved and innovative president Nido Qubein once said, "Change brings opportunity." Though based in the great state of North Carolina, 75 percent of enrolled students at HPU are from out of state--majorly northern. When the majority of the student population ventures down south for the academic year, they bring with them influential hints of coastal style. Imagine weekends at the Hamptons or boating on Cape Cod. What would you see? Sperry Top-Siders, pastel-colored shorts, a subtle but sweet print and, of course, the perfect hat to top it off. We seize the opportunity in a time of change by embracing our hometown roots and influencing campus style with a touch of east coast class.
This Fashionista exhibits the epitome of High Point University fashion, owning the three P's. While she clearly maintains her sense of individuality, east coast vibes shine through in her warm-weather attire. Her pastel peach shorts are accented by a quaint bird pattern: a trend Fashionistas and designers alike have deemed as the modish alternative to a classic floral. The high-waist and pleats of her shorts create a very tailored and classic look, tethered to the High Point student body. The combination of a high-waisted bottom and pleats is a perfect way to add an overture of elegance to your outfit. What provides a sense of break in the mold is the upper half of her outfit. Her jean vest is vintagely chic and adds an evident flare to her overall look. She completes the look with a straw fedora and a North Carolina must-have, sunglasses.
Though casual and comfortable, this Fashionista paints the portrait of a student on the rise. Surrounded by an atmosphere that inspires high goals and success, our appearance beings to mirror such ideals. Though we are still growing as a university, we are sharp, intelligent individuals who know how to conduct ourselves on a world stage. The elements of style perfected at High Point University show a youthful professionalism, ready to be transformed into fashion-forward business attire in the future.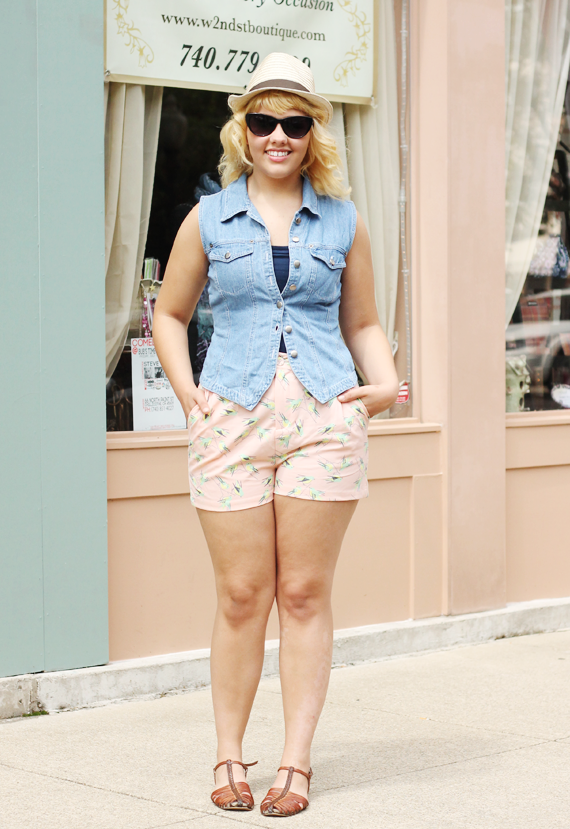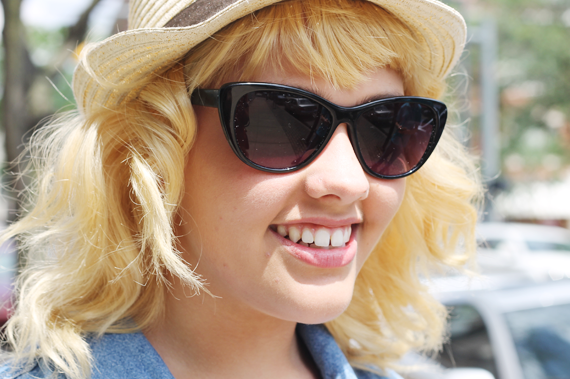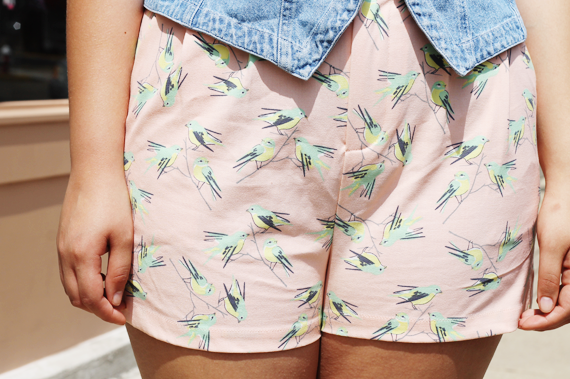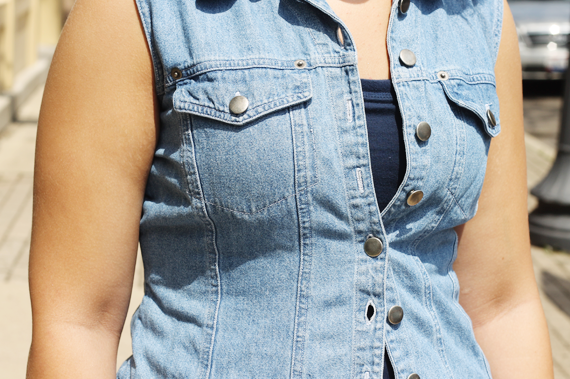 Brailey Lisath is a sophomore and Journalism major at High Point University with a soft spot for crafting, live music, old books and the Scioto River. She is currently an Editorial Intern with CollegeFashionista, a Style Guide for Dormify and a Young Adult Writer for Saga Books. She hopes to continue writing stories that make teenage girls swoon and pursue a career in managing editing at a fashion publication.