If you thought Texas A&M was only known for agriculture and football, think again. We're a top university enriched in tradition and spirit and it is known once you step onto our campus. Located in College Station, TX -- where a train runs through the middle of the university -- an Aggie Fashionista can be found on campus, off campus and throughout the local businesses in our college town.
Fashionable Aggies are everywhere, and no, we don't just wear maroon. However, on game days, Aggie fashion is at its all-time high. We're in maroon and white from head to toe. A lot of times, we like to match our maroon with colors like turquoise and teal. They don't have anything to do with our school, we just love how great the color look together.
Local tailors are always designing game day outfits from complete dresses to skirts to detailing on cowboy boots. Don't get me wrong, those are all essential fashion pieces, but a true Aggie knows that you can't go wrong with a self-designed and hand-painted pair of overalls.
Games aren't the only places we take our fashion. We take our diverse styles to brunch on the weekends in cute tops and simple bottoms and out on Northgate, the nightlife scene, in classy and comfortable dresses to dance and party. Going to a club doesn't mean wearing the infamous "club dress." All it takes to transition our look from day to night is a quick touch up on make-up. We like to keep it cute and simple here in Aggieland.
As a popular university is it only right that we're always in the most popular brands. From Michael Kors bags to Tory Burch sandals, Aggie Fashionistas can make a simple pair of Nike shorts look couture because early classes are no match for us. The simplest outfits tend to make the biggest statements on campus. And no matter the color or piece, a lot of what we wear has our logo somewhere on it.
Yes, Texas A&M University is located in Texas and no, the unpredictable weather is not a problem--- for an Aggie Fashionista that is. The humidity may ruin our hair and the heat may ruin our make-up, but rain doesn't stop our style. Fashionable rain gear is a major much needed accessory if you plan on attended Texas A&M University. But, when in doubt buy and wear something with a TAMU logo and you are good to go.
Johnny Football may have left Texas A&M, but fashion is here to say. Being a Fashionista means showing your style whenever and wherever. And these Aggie athletes do just that. They practice every day and compete on the weekends, but still find a way to express their unique styles. Usually it's through statement accessories or latest and greatest sports gear from Nike and Adidas. The athletes keep the rest of the student up-to-date on sporty trends and attire.
It's already known that Aggies are connected through a history of spirit and tradition and it is even seen through our style a fashion. Texas A&M University is a runway that showcases our Aggie bond. Thanks and Gig 'Em.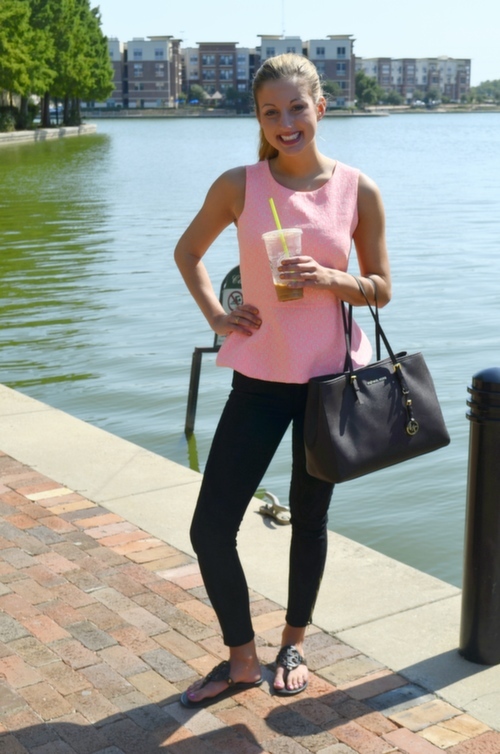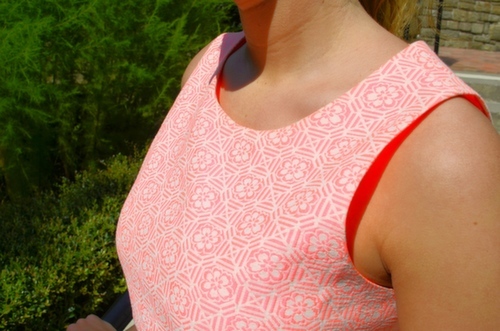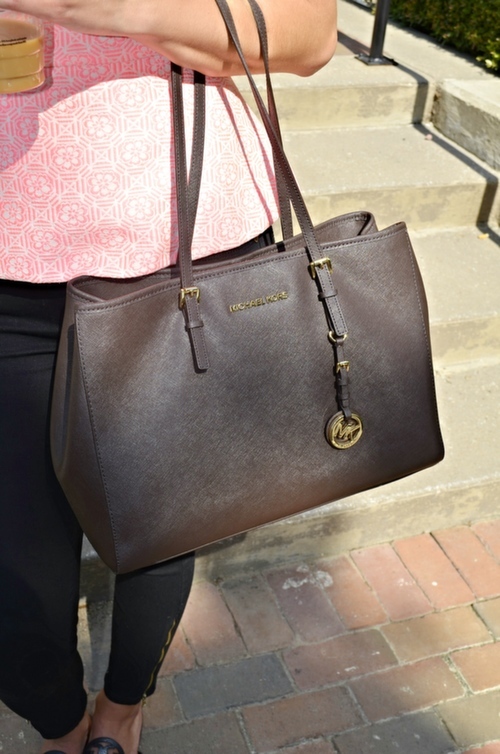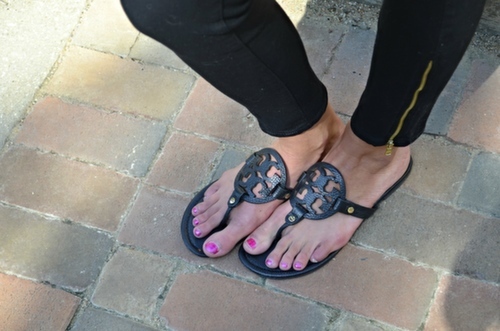 Taylor Buckner is a graduating senior Agricultural Communications and Journalism major and Africana Studies minor from Houston, TX. Most importantly she is the loudest, the proudest and the most fashionable Texas Aggie Class of 2014! Social media and fashion obsessed, this Aggie took on two internships this summer. She was a social media marketing intern at DMA Solutions, Inc. in Dallas, TX, while maintaining her role as a Style Guru for a second semester under the new STYLE GURU STYLE blog category for CollegeFashionista. Following graduation this August, Taylor plans to attend grad school in California to continue her love for social media marketing and journalism.