Flagler College is a small, private liberal arts school that stands as a stunning historical landmark in the middle of the Nation's Oldest City -- St. Augustine, Florida. Founded in 1565, this city holds hundreds of historic tales in every single brick that lay in our narrow cobblestone streets. Some of our most prominent sights include the Fountain of Youth, Castillo de San Marcos and the majestic Ponce De Leon Hotel, built by the infamous Henry Flagler.
In its prime, the Ponce de Leon Hotel attracted the rich and famous, including five of our presidents, with its sophistication and luxury. Designed in the style of the Spanish Renaissance by architects John Carrere and Thomas Hastings, the building looks more like a castle fit for royalty rather than a hotel. It was one of the first buildings in the United States to have Edison electricity and running water. There are brilliant courtyards with pristine gardens and beautiful murals by George W. Maynard and Tiffany stained glass windows in the dining room and rotunda.
Today, the Ponce de Leon Hotel serves as the dining hall and women's dorms for Flagler College. Flagler College attracts a wide variety of students, from the beach bums to the history buffs. In turn, campus style ranges from the admirable to the laughable. It's not uncommon to spot a few girls in only their bikinis, a handful of lost fanny-pack sporting tourists and a dude dressed as a pirate in any given classroom. As a style guru, it's safe to say I never get bored.
This Fashionisto wears a look common to the average fashionable gent on campus. He starts his look with a white, band T-shirt and pairs it with khaki shorts. He accessorizes with a pair of black leather oxfords and a matching black beanie. What completes this Fashionisto's look is his jean jacket, personalized with patches and pins he's collected from rock shows here in town at a local dive bar and venue -- Nobby's. The whole look reflects his eccentric personality and his grungy, rockstar lifestyle.
As a college student I've learned one very important lesson: fashion is the purest form of self expression. My peers inspire and encourage each other to be themselves and wear whatever they please. In turn, the fashion in this ancient city is inspired but what surrounds us -- the beach, history and the down right bizarre.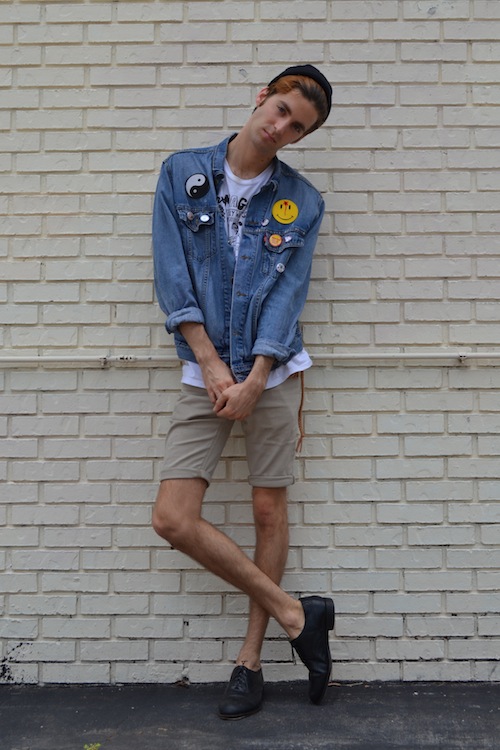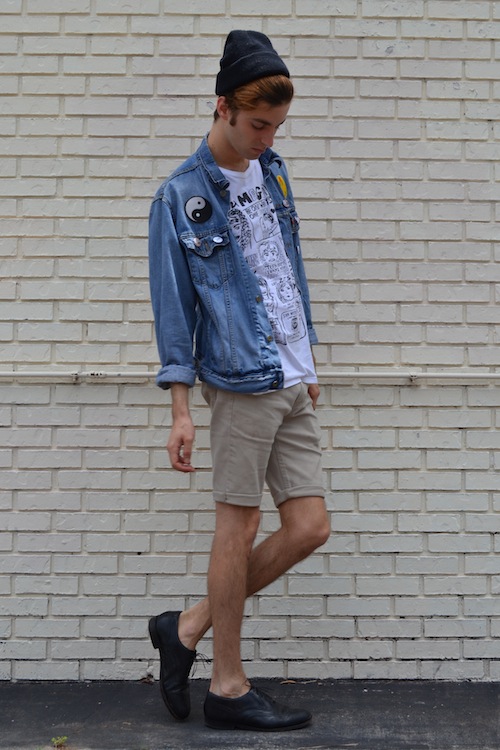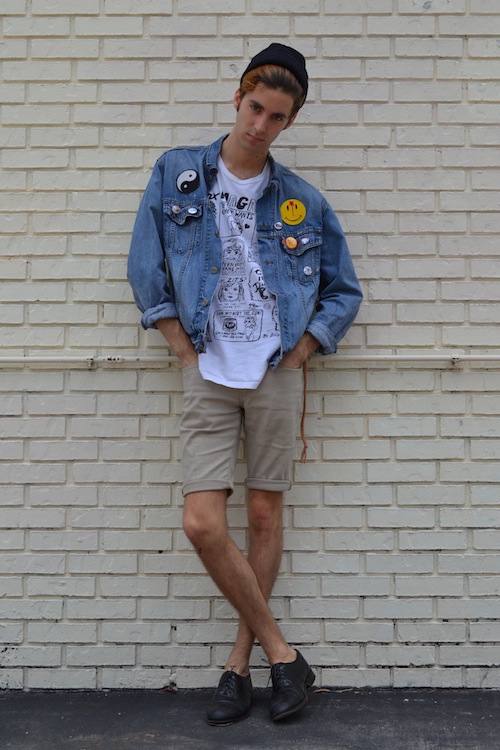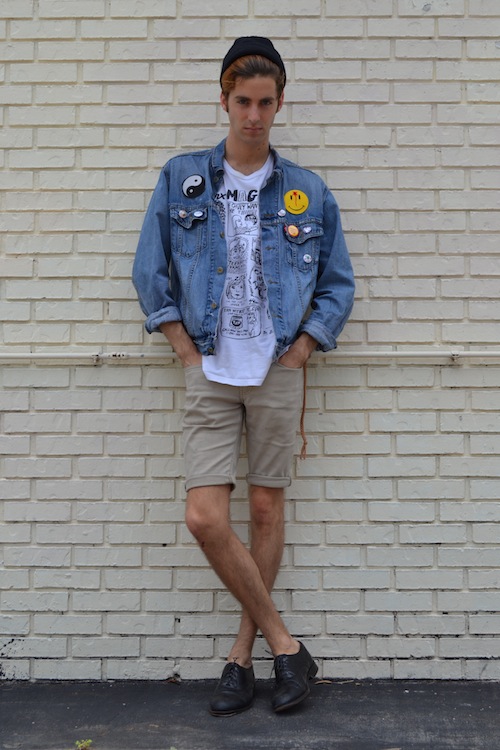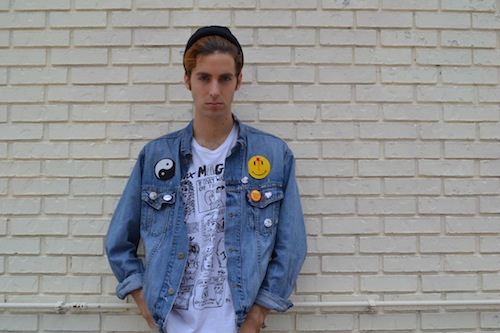 Ali Kasper is a fashion and art enthusiast from the suburbs of Milwaukee, Wisconsin. She is senior at Flagler College, majoring in Graphic Design with minors in advertising, fine arts and communications. When she is not blogging for CollegeFashionista, you can find her practicing yoga, researching the evils of GMOs or crying over the faulty printers in the Molly Wiley Art Building. After graduation, she will tearfully bid adieu to St. Augustine and begin her next great adventure somewhere entirely new. Perhaps the west coast is calling this time around? Anywhere with mountains, really.