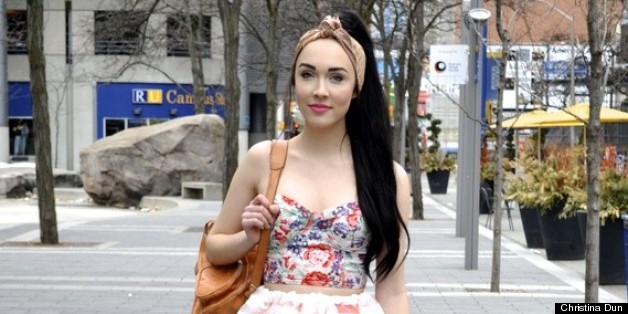 In anticipation of the warm weather and carefree days of summer, students at Ryerson University are excited to finally ditch the parkas and trade in their toques for sunglasses. This year, winter has lingered long enough and it's about time to break out the floral dresses and strappy sandals.
Canadian weather keeps us constantly on our toes, with a tendency to go from sunshine in the morning to a rainstorm in the afternoon. As a result, Ryerson students always need to be prepared for change -- think layers, where we can easily remove or add pieces of clothing, depending on whatever Mother Nature throws at us that day.
Located at the heart of Toronto, one of Canada's most diverse cities, Ryerson has a unique campus integrated into the downtown landscape -- a place where you can go to a shopping mall during your breaks between classes or try out a new restaurant right around the corner. The city atmosphere is definitely reflected in the fashion choices spotted on campus. As a commuter school, our population of roughly thirty thousand students is always on the go. I would describe our style as urban meets street-chic. Students are often seen in outfits that are comfy, yet still stylish enough to be snapped by a street photographer for a local blog.
With a prestigious fashion program, Ryerson boasts many famous graduates who have made names for themselves in the competitive industry, including designers Erdem Moralioglu and Lucian Matis. Ryerson even produces the world's largest student-run fashion event, known as Mass Exodus, which is a fashion show organized by fashion communications students that showcases collections created by the graduating class of fashion design students. This year marked its 25th anniversary.
Dani Reynolds was one of the fashion communications students who helped put together this year's production. She embodies the diverse and city-centric feel of Ryerson's style. Always willing to try new trends and a huge supporter of local designers, she has a unique eye for fashion. Maybe its her interest in music as well that creates this perfect pairing of loud prints, bright colours and mixing the unexpected. And she's no stranger to the fashion world. As an intern at MTV Fora, (MTV's fashion blog) and a Topshop employee, she is constantly exposed to cutting-edge designs and up-and-coming trends.
Her personal style is all about mix-and-matching. She pairs newer pieces with vintage treasures that she often steals from her mom's closet. She's wearing a floral crop top with an orange skirt, both from Topshop, and she adds a personal touch by throwing a sheer Kastor & Pollux striped skirt over top. This creates a great silhouette and really takes the outfit to the next level. I also love how she wears a bright pair of heels with socks - style meets comfort!
When it comes to accessories, she keeps it simple, with copper rings and a rustic leather backpack. With her bold outfit, it's important to avoid going overboard with add-ons and I think she did a perfect job at balancing it out. She finishes off the look with a high ponytail, bright pink lips and a printed headband. She creates a fresh and fun spring look.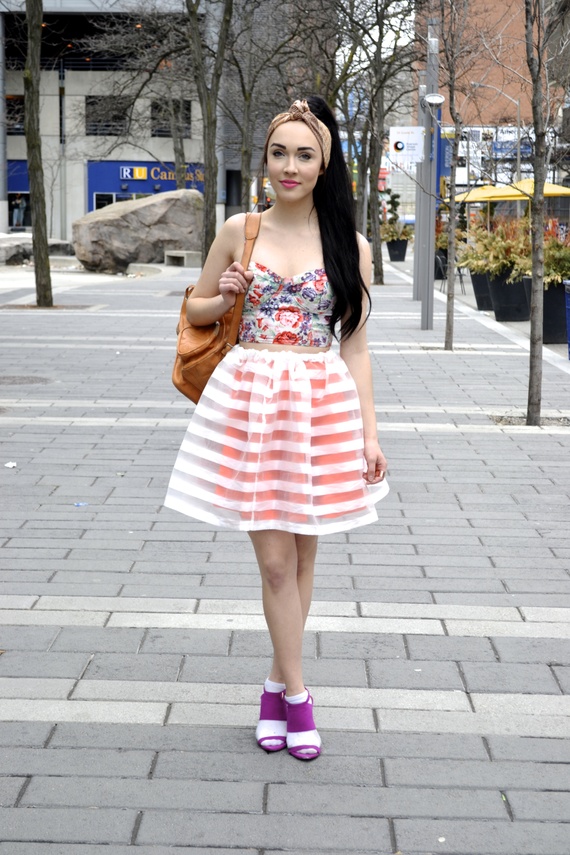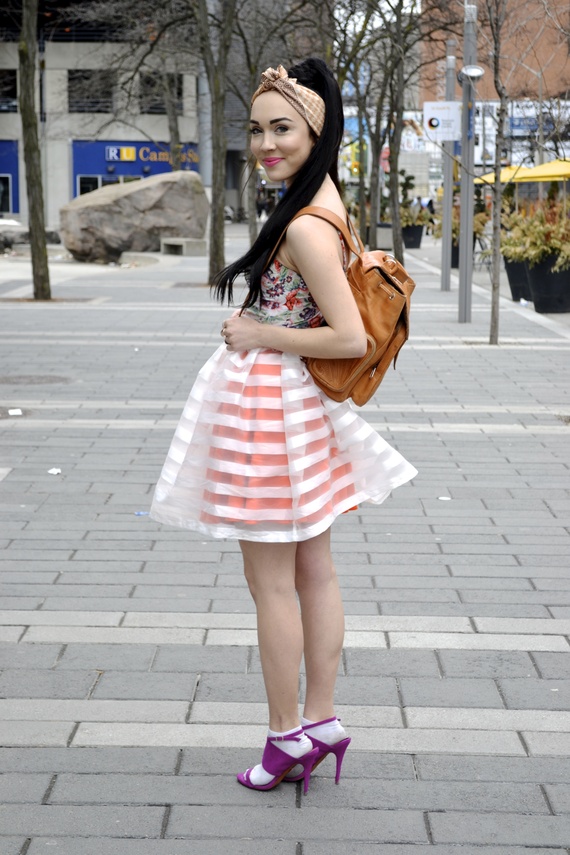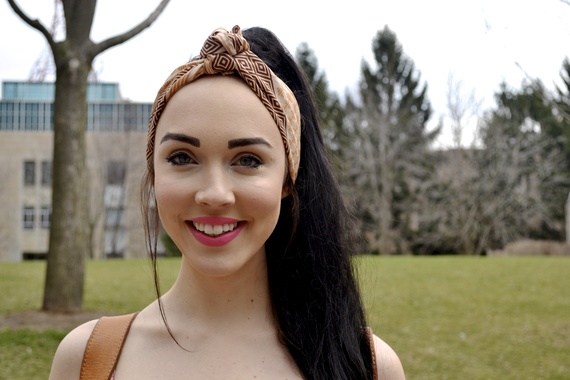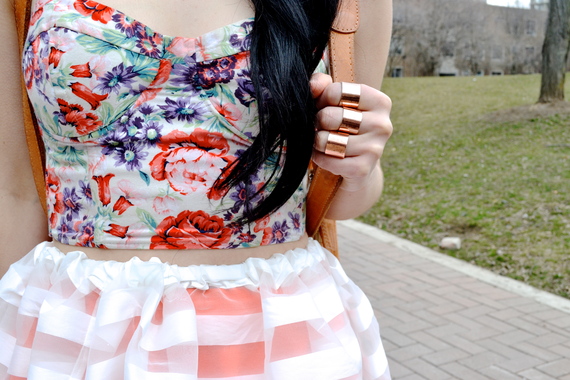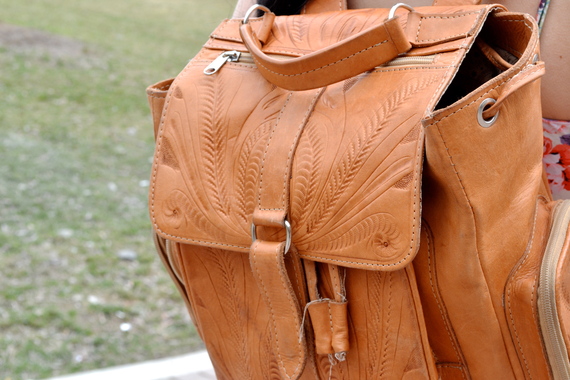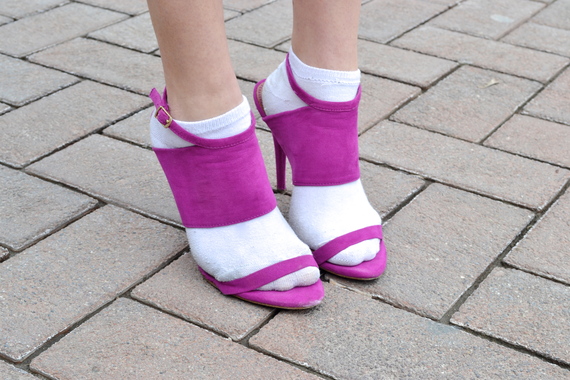 Christina Dun is a pop culture-obsessed girl originally from Vancouver. She is currently studying journalism at Ryerson University, hoping to get into entertainment broadcasting. She can often be found wandering the city streets with a camera and coffee cup in hand. New York City is her happy place and she is planning to move there after graduation. She is constantly blogging and tweeting her life away -- follow her adventures @christinaaa28.