The University of Alabama is praised for its pristine sports program and its multitude of national championships, but it is students' laid-back, classic sense of style that truly mirrors the sweet southern charm for which we are known.
Tradition is buzzword frequently used throughout UA's promotional material and I'd say it is the common thread connecting our football team to our fashion sense. I would be lying if I said the majority of students treat campus sidewalks as the avant-garde runways of New York Fashion Week. For the most part, we stick to what we know. A typical UA student's closet is filled with preppy basics, classic silhouettes, bright colors and a plethora of athletic-wear.
Students can be seen walking, biking or busing around campus in college T-shirts and athletic shorts. We may not know the ins and outs of designer haute couture, but if aggregating Nike tempo shorts was a sport, we could add that national championship trophy to our collection. While athletic wear dominates the majority of class-clothes, we do know the time and place to don our more refined closet pieces.
When it comes to dressing up, us Alabama girls pull out all the stops. Our dresses are feminine and bright and our accessories statement-making and monogrammed. We are known for preppy and polished game-day looks, with Lilly Pulitzer and Tory Burch governing the majority of our student section.
This Fashionista reworks the preppy and refined by adding a few boyish accessories to her classic look for a more modern feel. She starts her ensemble with the iconic blue jeans and white T-shirt. Cotton T-shirts are a must when the Tuscaloosa heat and humidity are in full swing. She takes her basics from plain to professional by adding a structured blazer and statement-making specs, a popular choice for that academic flair. Her shoes are perfect for long walks across our pedestrian-dominated campus and add a touch of vintage-chic to her look. Most students opt for tennis shoes or oxfords in the warmer months and leather riding boots when the temperatures drop. Comfort is key.
Maybe the University of Alabama isn't the trendiest of all college campuses, but trends ebb and flow. We do best to remain true to the classics.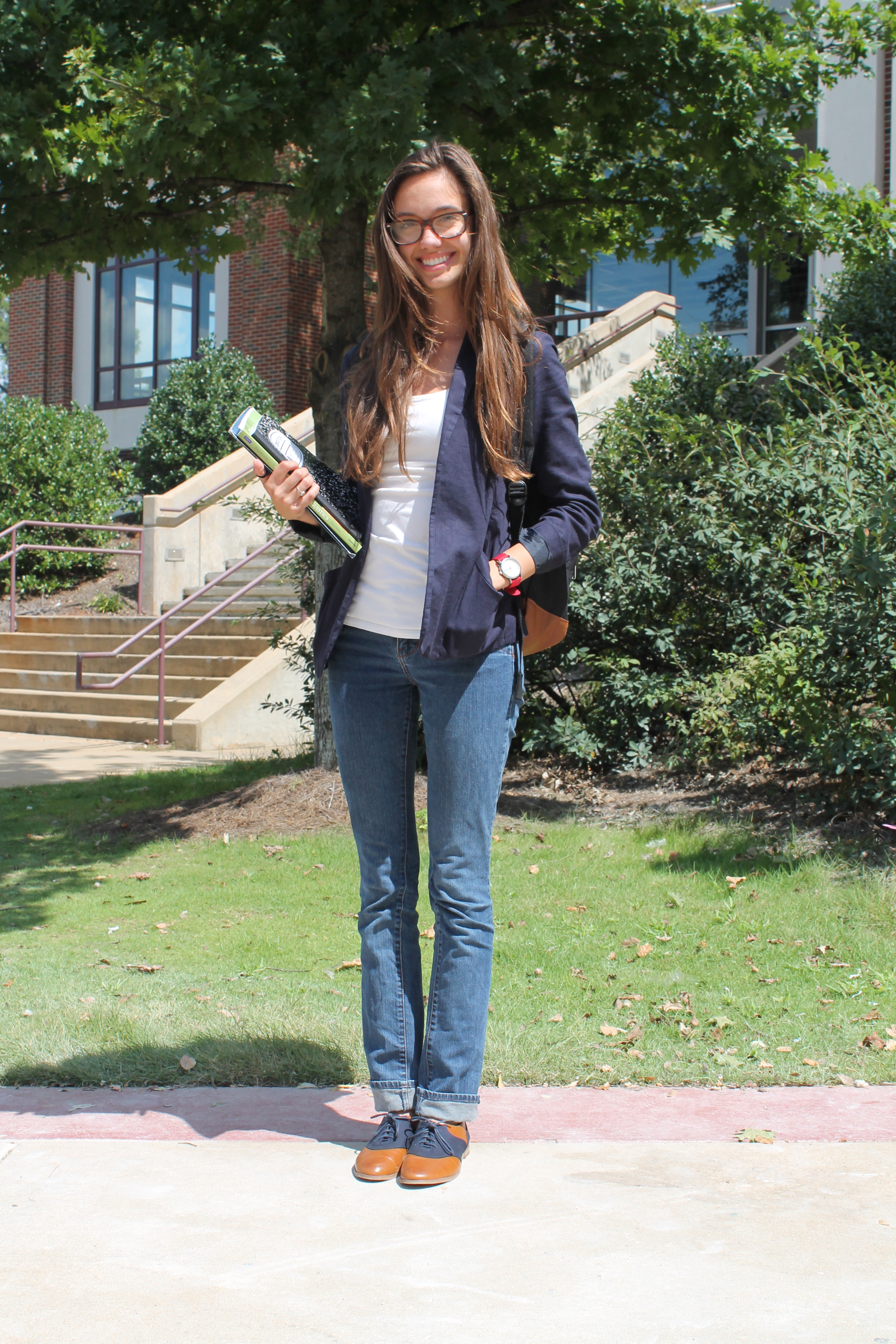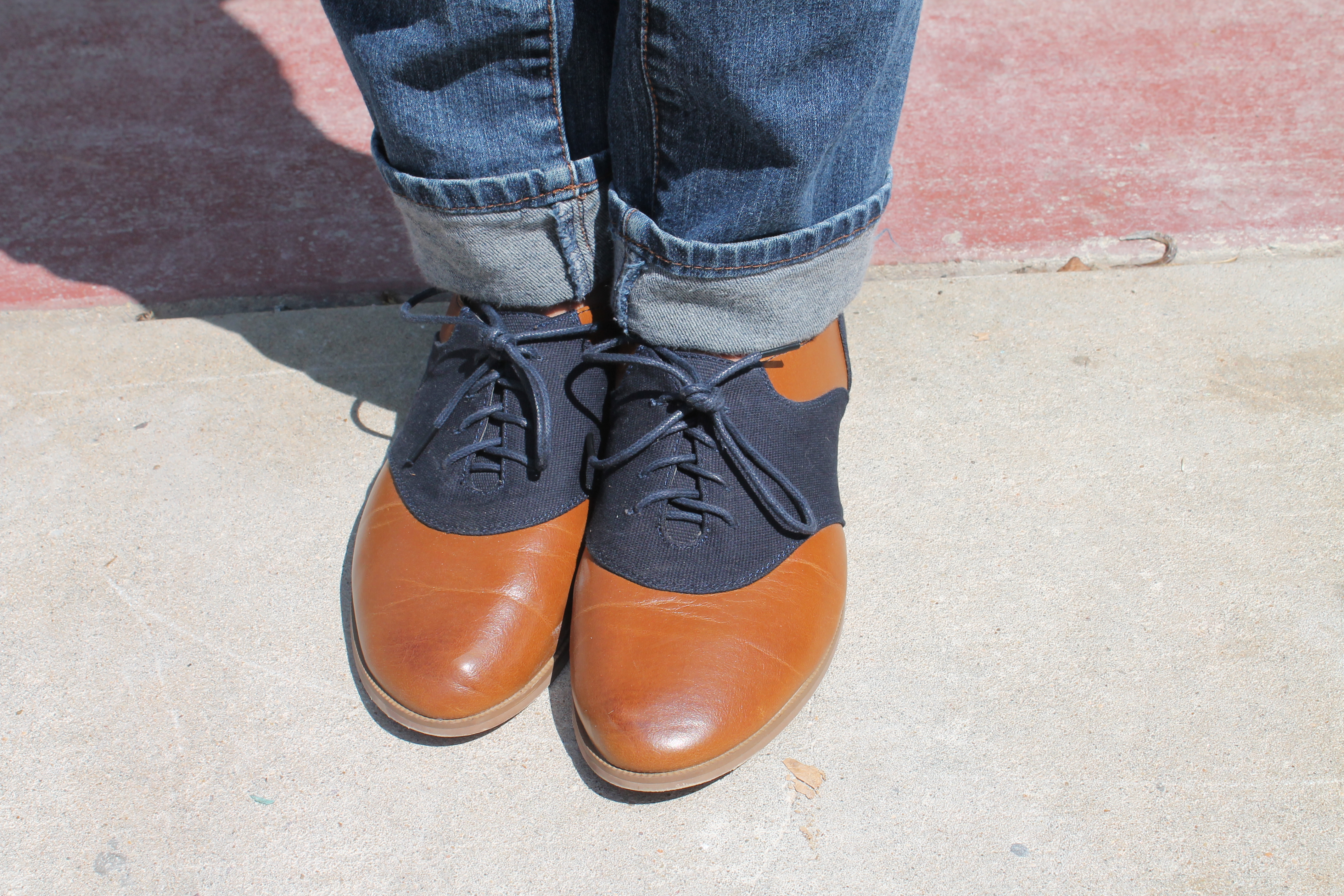 Abbey is a senior majoring in journalism and art at the University of Alabama. She is the culture editor for UA's student newspaper The Crimson White and is involved with UADM, a philanthropy benefitting Children's Miracle Network. After graduating, she hopes to move to New York in hopes of pursuing a career in fashion journalism.