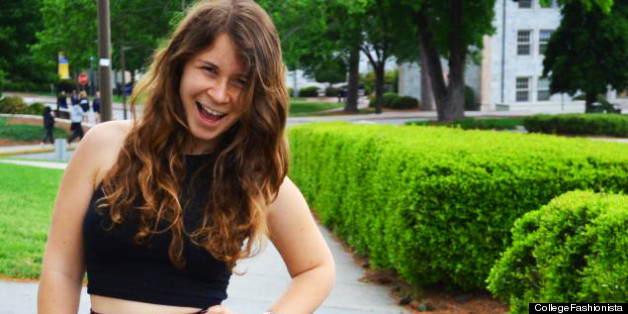 While writing for CollegeFashionista for the first time last semester, I attempted to find some sort of coherency of style throughout the Italianate architecture of Emory's campus. I noticed scattered people following trends to the tee, others keeping it basic and that college students, despite my active protest, still like to wear pajamas to class. There was no factor that I could discern to define a quintessential Emory style. I was left wondering what tied these students together until I had a conversation with the Fashionista pictured here.
Born and raised in Encinitas, California, a small town outside of San Diego, this Fashionista had grown up with a fairly monogamous style. Vans were a popular shoe and high-waisted shorts were key. In coming to Emory, she was shocked to see the people from Boston and Washington D.C. rocking solely Vineyard Vines and J.Crew, but over time, she grew an appreciation for that type of style while still remaining true to her roots.
Atlanta seasons are very defined and distinct, giving students the ability to truly change their looks at least three times from September to May, thereby multiplying the number of looks to go through in order to find a mean that sums up Emory's style. Each student takes to the Atlanta weather in their own unique way, and while the simple combination of jeans and a sweater will always be a popular outfit, there is something in everyone that brings their ensemble to life to give a simple sweater a new meaning.
The beauty of Emory's style is that it will never be cut and dry. The people on campus are from the Northeast, the West coast, the South, the United Kingdom and hundreds of other locales. It is impossible to determine a quintessential Emory style because there is no typical Emory student. While Atlanta may not be the fashion capital of the world, the students of Emory's campus, including this Fashionista, exemplify the idea that fashion is not a uniform notion of dress. Fashion is unique to the person, and while it can be ugly or beautiful, it is all about reflecting who someone is. At Emory, especially, there is evidence that the way someone dresses is a good indication of their background.
The Fashionista pictured below exemplifies her southern California upbringing in a high-necked, black crop top. Perfectly suited to the warm Atlanta climate, her crop top is paired with an oxblood, corduroy circle skirt and a pair of light brown ankle booties. While the outfit sounds unassuming, the overall impact of this combination of basics immediately gives off a West Coast vibe. The outfit is undoubtedly trendy, but it is not something you would see on every Emory student. Instead, it shares the common theme of dressing for Atlanta weather in a way that still reflects personal background and style.
The diversity of Emory's campus is a true thing of beauty. After going to a private school with a strict uniform, coming to Emory truly provided a wake-up call as to the diversity of style throughout the nation and world. While each student may not dress very similarly at first glance, there is no sense of disunity throughout the school. Through combining all of these unique people on one campus, Emory truly becomes a place of learning, whether it be in the classroom or the campus-turned-runway.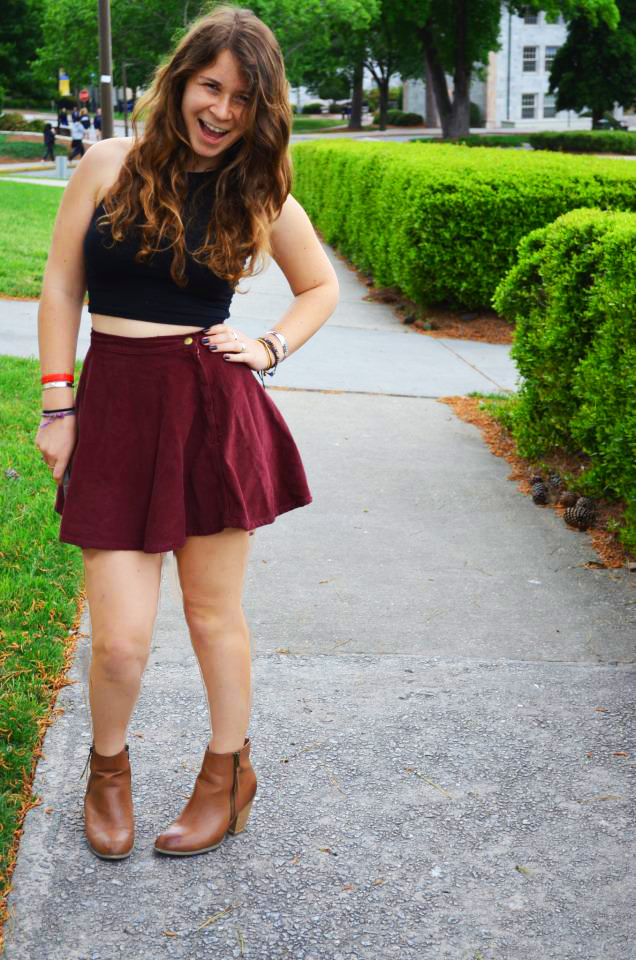 Amina Khan is a rising sophomore at Emory University double majoring in Art History and English. She is an active member of several sexual assault awareness groups on campus, and while not on the prowl for the next subject for her column, she is reading one of her six subscriptions to fashion magazines and enjoying her time with her friends. She hopes to further pursue fashion journalism as a career after graduation.