People commonly describe Notre Dame style in one word: homogenous. Although I'd be guilty of hyperbolizing if I were to say all students on campus dress the same, I think everyone at Notre Dame would experience shock if they went a day without seeing a handful of guys in pastel pants and button-down shirts or a horde of girls in hot pink shorts and chambray shirts. The brave souls that do the unthinkable and dress outside the confines of the "Notre Dame look" often stick out like sartorially savvy thumbs (imagine that) complete with ambiguous nicknames, such as "well-dressed guy" or "that fashionista." Although there's certainly nothing wrong with wearing khaki pants and Sperry boat shoes, the people that step out of this cookie-cutter mold are the ones that usually catch my eye.
I love the daredevils that don't believe an academic environment and fashionable attire are mutually exclusive; the ones whose wardrobes aren't a carbon copy of a celebrity's or the models' in glossy magazines; the humans that aren't afraid to be innovative, creative or even incredibly strange. These people are a breath of fresh air.
This Fashionisto represents Notre Dame's best dressed and embodies the art of style in his chic and fashion-forward outfits. Unaffected by the sweatpants disease that often plagues college students, he says he feels more comfortable in patterned blazers and quirky ties. This is evident by how he kills the style game on a daily basis in his well-tailored suits and other on trend apparel. Reminiscent of Hamish Bowles's outré and well-cut ensembles, this Fashionisto's looks are a shining beacon of hope on a campus that's known for its top tier education and heart-stopping football games, but not so much for its student style. Because I had a hard time choosing which of his many in-vogue outfits to feature, I asked him to pull together two different pieces. He definitely did not disappoint.
Cognizant of the plaid trend that's taking the fashion world by storm for autumn 2013, he sports a plaid blazer on top of a navy blue cardigan, baby blue collared shirt and striped tie. He adds the perfect finishing touches to his outfit with blue velvet loafers, a pocket square and a tennis racquet tie clip. This fine attention to detail is what makes his ensembles so spectacular. By choosing to go with a tennis racquet tie clasp rather than a standard one, he allows his outfit to shed tiny glimpses into his personality, making the clothes he wears a reflection of self, which is what style should always strive to accomplish.
What truly impresses me, however, is his ability to express his individuality through his outfits whilst remaining faithful to current season trends. Note how in his second outfit, he, once again, shows off his allegiance to this season's obsession with plaid by donning plaid pants. To avoid too much clutter, he chooses to team the loud pants with the quieter, solid colors in his royal blue blazer and simple white collared shirt. His keen use of accessories, the pocket square and snazzy watch, prove that guys do have more than a shirt and pants to work with when assembling an outfit.
After going through this Fashionisto's outfits, I'm sure some of you are thinking, "Ain't nobody got time to put together a stylish outfit in the morning." In anticipation of this reaction, I asked this Fashionisto how long it took him to get dressed in the morning. His response? Ten minutes. I can eat five quarter dogs in ten minutes and ain't nobody got time to eat quarter dogs in the morning because that's disgusting. So to the guys and girls that want to get creative with clothing, but have been too afraid to do so, this one's for you. Go for it. It won't monopolize a large chunk of your time and think about how freeing it will feel to dress the way you want to dress. In the wise words of the featured Fashionisto, "Boats shoes are not the be-all end-all."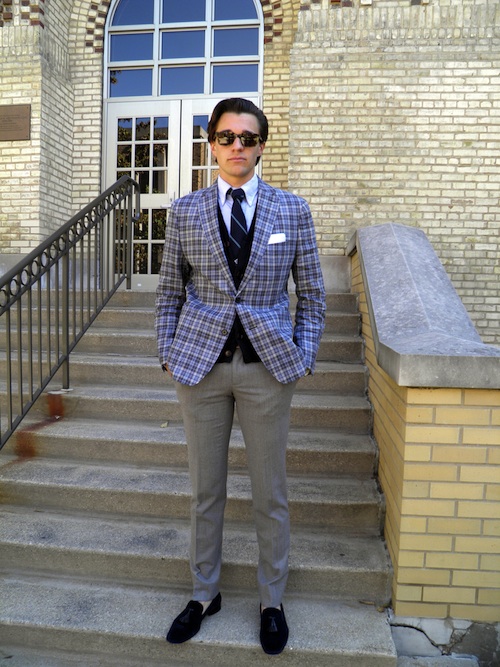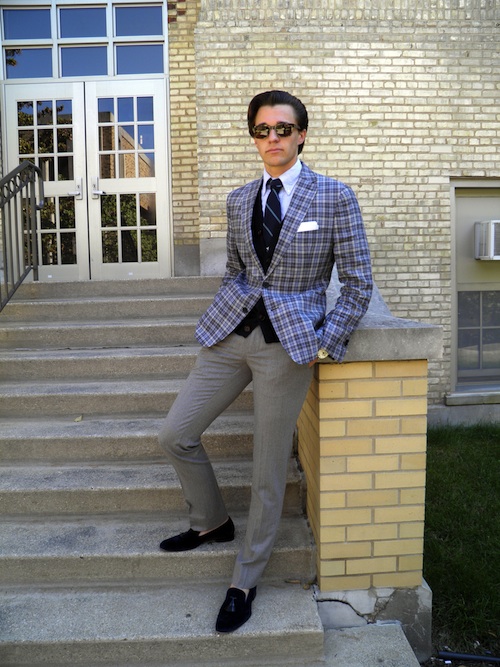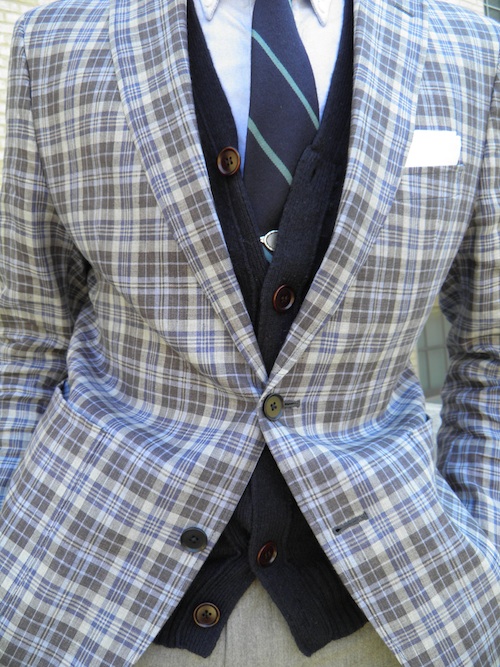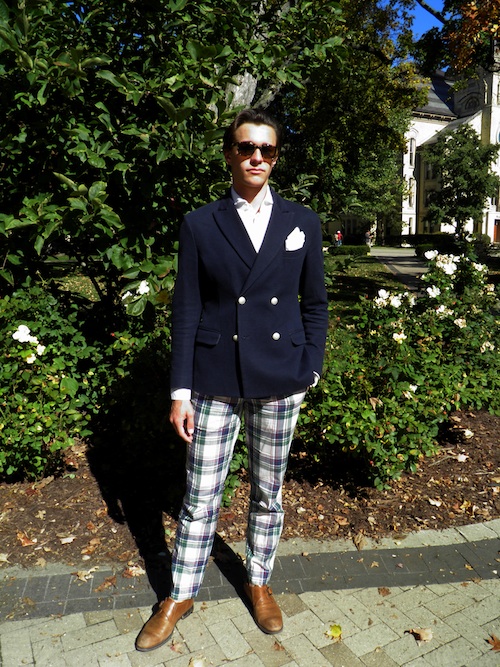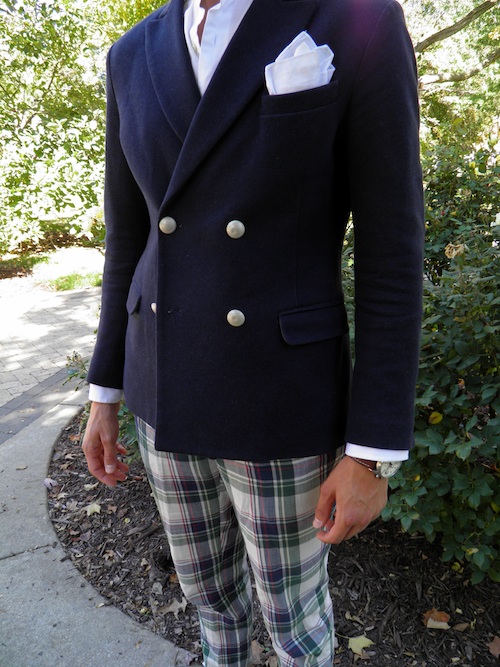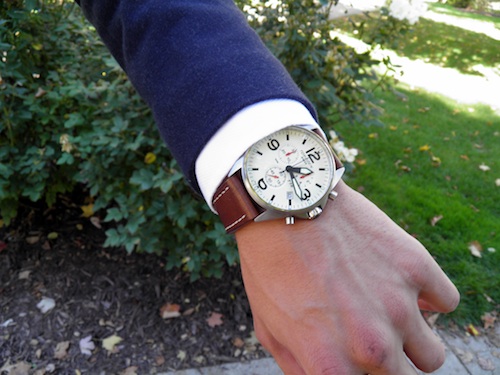 Anna Lei is a senior at the University of Notre Dame and double majors in Pre-Med and English with a concentration in Creative Writing. She worries about the future and blogs about fashion at chameleonsoul7.blogspot.com.