As a Jersey girl, I'm used to experiencing all different kinds of weather. Sometimes it feels like we get four seasons in one week! The weather can be bipolar to say the least. Next to spring, fall has always been my favorite season because nothing beats fall fashion. When I think of fall fashion, boots, jackets, leather and scarves all come to mind. Going to school in Richmond has made me 'fall' even more in love with this time of year. Virginia Commonwealth University has showed me a more calm side of fall. Not to mention, this is the time of year when you can spot some of the most fearless and fabulous Fashionistas/os!
Being from the tri-state area, I felt I knew all about fashion. Spending so much time in New York City, that was the only idea of fashion I had. Relocating to Virginia allowed me to expand my horizons and embrace new trends and styles. It really made me appreciate the diversity and culture of Richmond. It may not have been New York City but attending Virginia Commonwealth University allowed me to reinvent my style and find inspiration from the most unexpected people and places.
Luckily, Richmond has been nice enough to grace us with pretty mild weather this fall. We have not experienced many cold days and on most occasions, you can walk out of the house in a light jacket. This season I have seen a lot of vests, leather jackets and cardigans but this time I was looking for something different. I wanted that "wow" factor and I found that in this Fashionista. When I spotted her, the first word that came to mind was, "YES!" That is usually how I know I spotted a great accessory, when I find myself wondering, "Where can I get my hands on that?"
This Fashionista wowed me with her chic fall accessory. She did not opt for your typical jacket but instead wore a beautiful robe. I was impressed by the fact that she took an accessory you would normally find inside and made it look so feminine and fierce. I was so excited for this Fashionista to share all the details about where she got this fabulous robe from. I instantly got Asian vibes from the robe because of the design on the back and it turns out my instinct was correct! This Fashionista scored this robe from Zara in Asia, how cool is that! It looked great on her petite frame. Zara never seems to disappoints, especially when it comes to staple accessories. The finishing touches on this outfit were her knee high socks from American Apparel. Neutral accessories are always the way to go.
Richmond may not be the fashion capital but I do believe it deserves credit for the fashionable people in this city, they are like no other. Walking around campus has improved my eye for fashion, specifically details of accessories. Fashionista's like this remind me why I love being a Style Guru on campus. It is fulfilling to have the opportunity to dish on the details of the latest trends on campus. College is a lot about finding yourself and that goes for your personal style too. As my mother always tells me, "If you look good, you feel good," so why not put your best foot forward and make the campus your runway!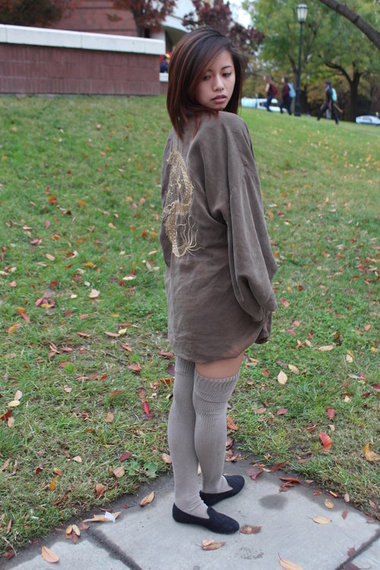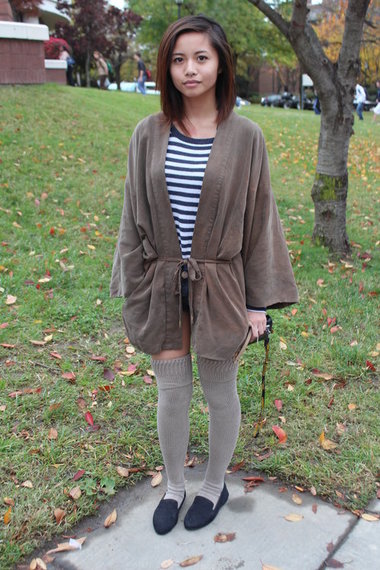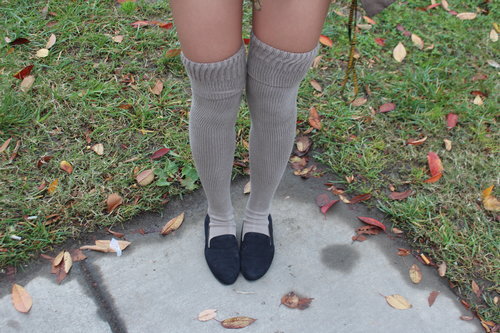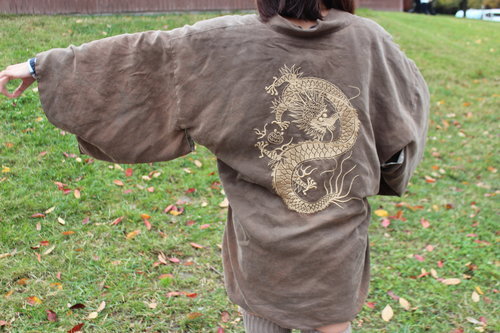 Photos courtesy of College Fashionista
Kayla Young is a fashion and beauty junkie from New Jersey. She is currently finishing up her last semester as a Public Relations and Sociology major at Virginia Commonwealth University. Besides being a Style Guru and Editor for CollegeFashionista, she loves spending time with family and friends and enjoying a good meal. After graduation, she plans to pursue a career in fashion PR in New York City in and also becoming an attorney. Keep up with her on twitter @ItsKaylaAlisse.