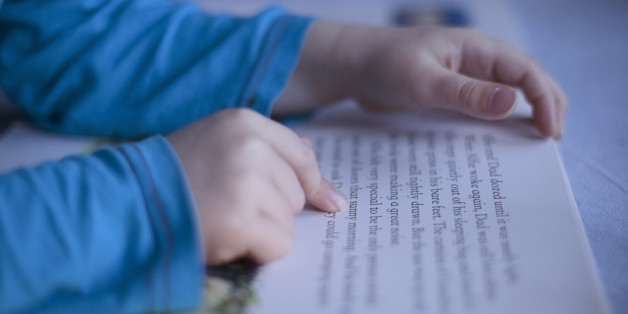 By Regan McMahon, Common Sense Media book editor

We all want to find entertaining reads for our kids and tweens, but unfortunately, even some of the best stories reinforce body and gender stereotypes. Girl characters are judged by how pretty they are. Boys are teased if they're not big and strong. Boys and girls are dissed for being overweight or having freckles or the "wrong" color hair or skin. Good-looking protagonists often have a chubby or scrawny sidekick who'll never be considered cool or attractive. And so on.
But we've found some shining examples of books featuring characters who are comfortable with their bodies, no matter what their size or shape. They're appreciated for their talent, skills and integrity, and they don't trade on their looks to get ahead. Check out Common Sense Media's full list of body-positive books starring kids (and animals) who are at ease in their own skin -- or who learn that's the way to be truly cool. We've highlighted some of our very favorites here:

More Common Sense resources to help kids have a healthy body image
Boys and Body Image Tips
Girls and Body Image Tips
8 Girl-Power Apps for Young Kids
About Common Sense Media
Common Sense Media is dedicated to improving the lives of kids and families by providing the trustworthy information, education, and independent voice they need to thrive in a world of media and technology. We exist because our kids are growing up in a culture that profoundly impacts their physical, social, and emotional well-being. We provide families with the advice and media reviews they need in order to make the best choices for their children. Through our education programs and policy efforts, Common Sense Media empowers parents, educators, and young people to become knowledgeable and responsible digital citizens. For more information, go to:www.commonsense.org.