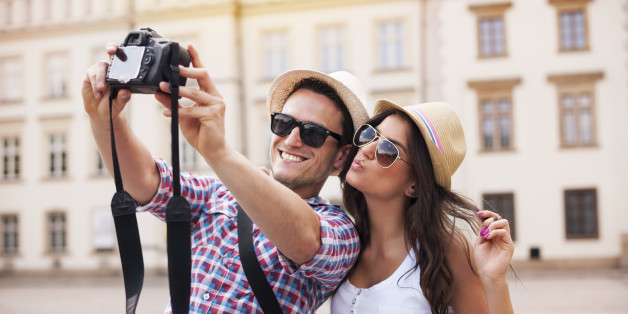 By Krisanne Fordham, CNTraveler.com
You know how to be a respectful traveler already: Learn the local language, follow regional customs, and be polite to a fault. But some people don't follow these basic rules--and take rude travel behavior to an entirely other level.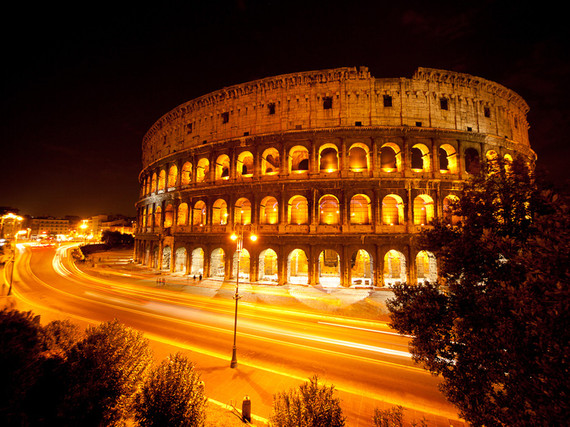 The Roman Colosseum at night | Photo: sfilipiak
On the heels of a Russian tourist fined $24,000 in November for carving his name into the Colosseum, two American tourists were arrested recently for similarly etching their initials inside the historic Roman amphitheater. (To make matters worse, the women, both from California, also allegedly snapped a selfie of themselves with their initials prior to their arrest.) Sadly, those are just the latest examples of a long list of cringe-worthy travel faux pas. Besides hacking your names into historic landmarks, here are six other bad travel behaviors to avoid.
______
Don't: Take naked selfies at Angkor Wat.
Just last month, Lindsey and Leslie Adams, two sisters from Arizona, were arrested for taking nude selfies at Angkor Wat. The pair were inside the Preah Khan temple when they pulled down their pants and photographed their buttocks. Besides the arrest, they were also fined $250 apiece, deported and banned from returning to Cambodia for four years. Sadly, they weren't the first to do so: Three French tourists were arrested in January after they were caught taking naked pictures inside the same temple, and faced the same consequences.
The 12th century Angkor Wat Temple in Cambodia | Photo: © Manfred Gottschalk / Alamy
Don't: Take selfies that endanger your life.
In 2013, a couple visiting a South African nature park were mauled while taking photos with wild white rhinos, a few feet behind them. They survived, but others were not so lucky: Last year, a hiker taking a selfie of a 300-pound black bear behind him was attacked and killed. (Lake Tahoe officials have recently outlawed taking photographs of and with bears.) The danger isn't limited to wildlife, either: Last year, a tourist taking a selfie on the edge of the Puente de Triana bridge in Spain slipped and fell to her tragic death.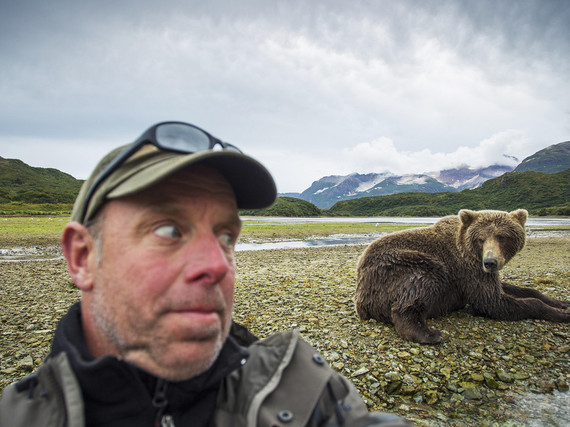 Photographer takes risky selfie with Grizzly bear in Katmai National Park, Southwest Alaska | Photo: © Design Pics Inc / Alamy
Don't: Film "home movies" in front of historic landmarks.
Last year, two Russian tourists shot a raunchy, ten-minute video near the 4,500 year-old Giza pyramids and uploaded it to the Internet. According to an official statement made by Egypt's Antiquities Minister Mamdouh al-Damati: "A set of sexually explicit scenes was illegally filmed inside the Giza Necropolis by a foreign tourist, while visiting the site." In response to the incident, critics have called upon on the Egyptian government to enhance security at the historic site in order to prevent tourist behaviors that are "demeaning to Egyptian civilization."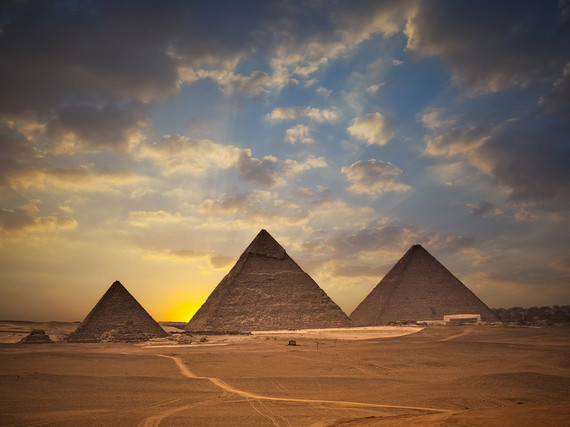 The pyramids at Giza | Photo: Vetta / Getty Images
Don't: Take your pig on a plane.
Last year, a woman was kicked off a plane after she brought her 80-pound pig on a flight from Connecticut to Washington. According to passenger reports, the pig not-so-shockingly stunk up the cabin, left porcine deposits in the aisle, and began howling wildly. The woman defended the pig as an "emotional support animal"--the Department of Transportation allows persons with disabilities to travel with service animals--but in this case, the passenger did not qualify as disabled and her animal was deemed disruptive.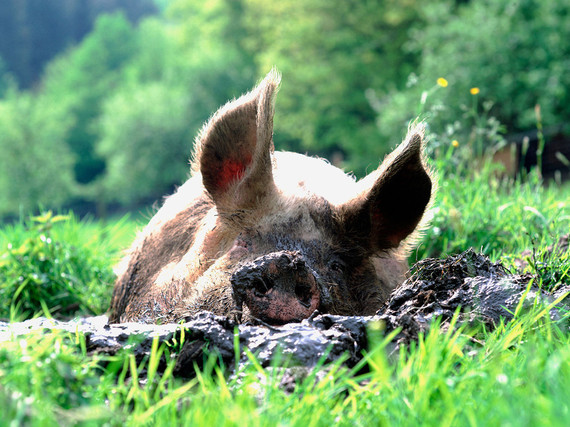 A pig's happy place is not an airplane | Photo: © Arco Images GmbH / Alamy
Don't: Throw orgies in your Airbnb rental.
Last year, New Yorker Ari Teman rented out his Chelsea home to David Carter for the weekend--allegedly to host his in-laws in town for a wedding. Little did Teman know, Carter had arranged for a raunchy, overweight-persons-only soiree at Teman's house, that resulted in $23,817 worth of damages. As a result, Carter was permanently removed from the website and was dealt with by law enforcement, according to Airbnb. (Maybe Teman should have studied our tips for Airbnb renters).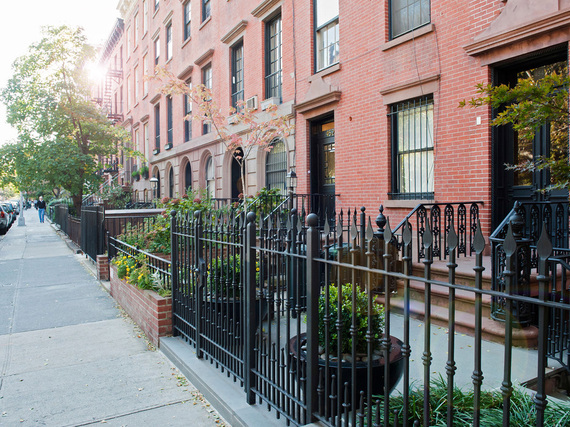 An unsuspecting residential street in Manhattan's Chelsea district | Photo: © Urbanmyth / Alamy
Don't: Smuggle baby eels into your luggage.
Clearly, smuggling drugs in your checked luggage is a crime. Other things? Not so clear. In 2012, a passenger passing through Miami tried to smuggle 163 tropical fish, plus a bag of baby eels in his checked bags. Similarly, a man was caught trying to smuggle 30 snakes and several birds into Atlanta. And in 2011, a man at Bangkok's Suvarnabhumi International Airport was intercepted trying to smuggle an entire zoo in his checked luggage: two leopards, two panthers, an Asiatic black bear and two monkeys. All parties were fined and the latter was arrested.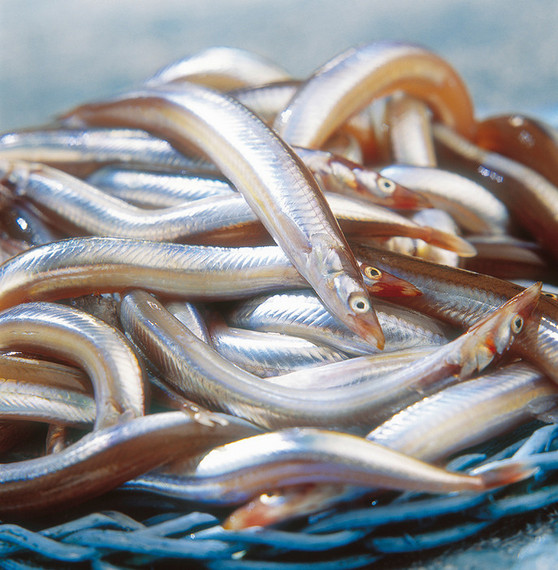 Eels would be the wrong type of carrion | Photo: © StockFood GmbH / Alamy
More from Condé Nast Traveler:
10 Travel Gear Fails: So Bad, They're Genius
These Are The Best Cities in the World
15 Places You Won't Believe Exist
The World's Most Dangerous Trips
Private Islands That Cost Less Than an NYC Apartment
10 Most Underrated American Cities