by David Jefferys, Condé Nast Traveler
In our last Readers' Choice Awards survey, Condé Nast Traveler asked our readers if, after visiting a city for the first time, they were planning a return trip. We plotted the responses to develop the first-ever "Return-Visit Ranking," and found the cities that didn't make it past the first date. We think you'll find the results as surprising as we did.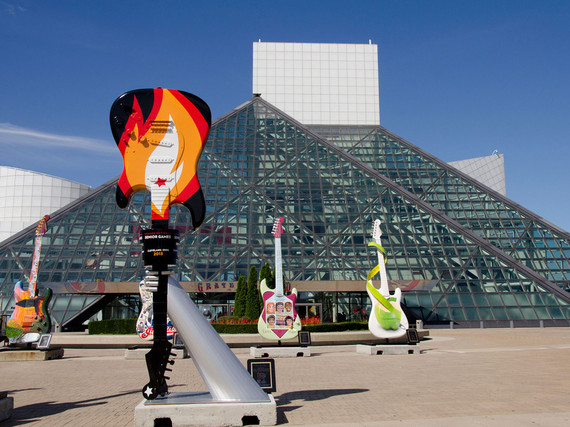 Cindy Hopkins / Alamy
9. Cleveland, OH

Return-Visit Ranking: 48th percentile
Population: Slightly over 430,000

Where's the love? Cleveland has its moments (we love the fact that you can tour Ralphie's house from the classic film A Christmas Story) but at first glance, the city's lousy weather, mundane nightlife, and endless headline-grabbing political corruption scandals are a downer. We typically beeline for the Rock and Roll Hall of Fame and Museum with its incredible collection of music history, housed in a glass pyramid on Lake Erie, for amusement and diversion.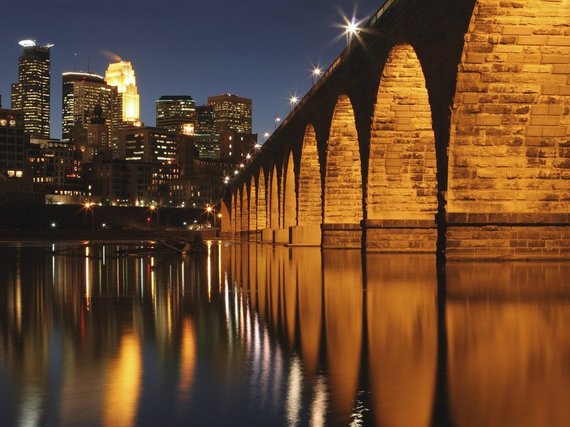 Getty Images / Tammy Wolfe
8. Minneapolis, MN

Return-Visit Ranking: 43rd percentile
Population: Topping 400,000
Where's the love? Locals have learned to live with Minnesota's brutal winters and brief summers, snowmobiles and Jet Skis at the ready, but the city as a whole strikes visitors as a strange mix of relentlessly suburban (bike paths galore) and urban dead zones. We suggest you seek out local theater, or take a tour of the Mill City Museum-- the world's largest mill, once able to grind enough flour to bake 12 million loaves a bread a day. It's an industrial fantasyland, with giant elevators, railroad cars, and iconic Gold Medal sign.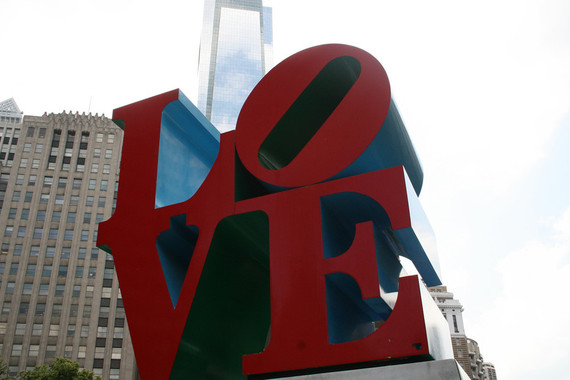 Getty Images
7. Philadelphia, PA
Return-Visit Ranking: 38th percentile
Population: 1,500,000 and growing (city)
Where's the love? Sure, there's history, and plenty of brotherly love, but tourist-friendly areas are hemmed-in by run-down neighborhoods marred by trash and crime (don't even think about relying on the ridiculed public transportation system, SEPTA). Do, however, consider it well worth a visit for the Philadelphia Museum of Art (complete with Rocky sculpture and steps) and the new Barnes Foundation for its astonishing collection of post-Impressionist and early-Modern art.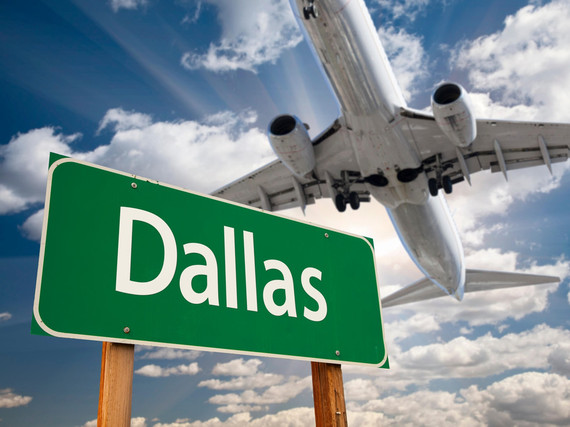 Getty Images / Andy Dean
6. Dallas, TX
Return-Visit Ranking: 33rd percentile
Population: Close to 2,000,000 (city)
Where's the love? Big money, big hair, and big boots failed to impress first-time visitors. Although the DART Rail public transportation system is applauded as an alternative to jostling along freeways surrounded by giant SUVs, there are some wonderfully walkable corners of the city: Deep Ellum is a hotbed of ever-changing graffiti art, outdoor sculptures, excellent Tex-Mex restaurants, and hopping nightlife. Also check out the Bishop Arts District... dare we say it, it's almost not Dallas.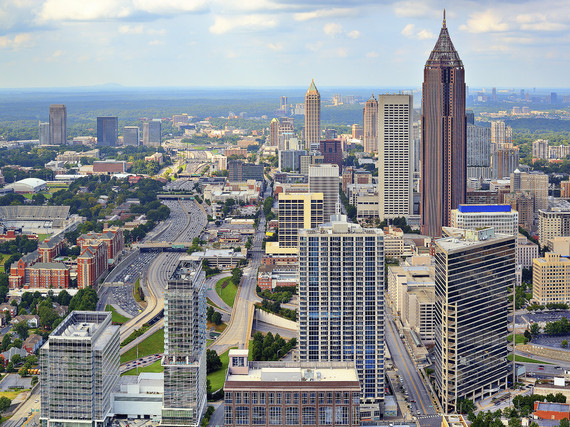 5. Atlanta, GA
Return-Visit Ranking: 28th percentile
Population: Nearly 450,000 (city), over 5,000,000 (metro)
Where's the love? Where's the city, more like it? Atlanta is a frustrating series of "downtowns" strung south to north along the enormous (and more often than not jammed) I-85 freeway. Scalding summers and winter ice storms don't help any, and although the subway, MARTA, can get you to Centennial Park (for the super Georgia Aquarium, the only-in-America World of Coca-Cola museum), and the lovely Atlanta Botanical Garden, we'd rather head northwest to graceful Swan House in Buckhead, built in 1928, with 33-acres of gorgeous gardens.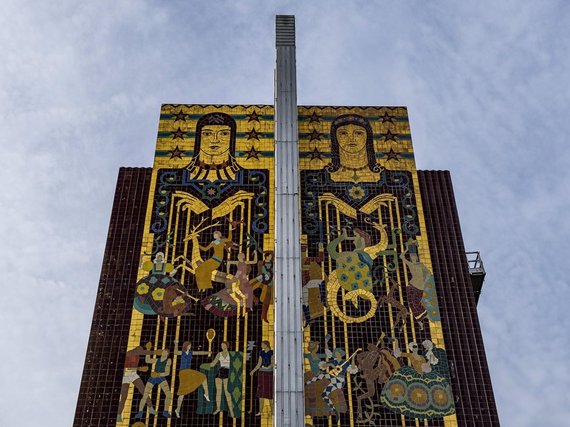 Getty Images / Bloomberg
4. Oakland, CA

Return-Visit Ranking: 23rd percentile
Population: Just over 400,000
Where's the love? Unavoidably overshadowed by neighboring San Francisco, Oakland has struggled for years to overcome its once-wretched reputation of decay, but things are slowly changing (and it'll always be sunnier in the East Bay). The dining scene in particular is booming, from dim sum at the Legendary Palace in Chinatown to refined Michelin-star meals at Commis; and we'd be remiss not to mention the rise of hip Temescal Alley. Even Jack London Square is about to make a comeback, and the Paramount Theater remains as glorious as ever (pictured).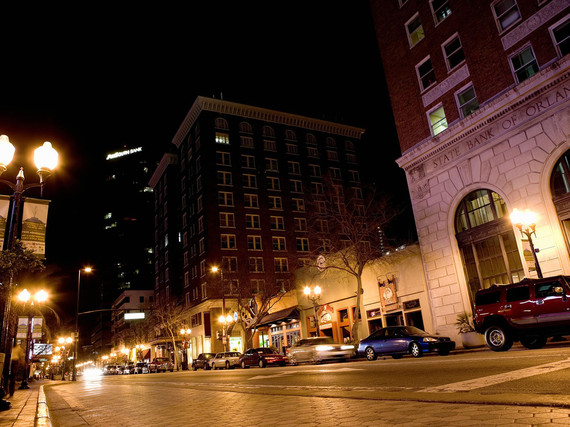 3. Orlando, FL
Return-Visit Ranking: 18th percentile
Population: Slightly over 25,000
Where's the love? There's a flip side to every coin, and when you have the Magic Kingdom lurking only 30 minutes southwest, you know you're all out of luck. Vagrants lurk downtown, and summer-style humidity lasts up to nine months. But if you're there, set aside time to visit the astonishing collection of works by Louis Comfort Tiffany at the Charles Hosmer Morse Museum of American Art in nearby Winter Park or see more than 1,000 rose bushes in bloom at the 50-acre Harry P. Leu Gardens (April to January) for something less gritty or cartoony in the region.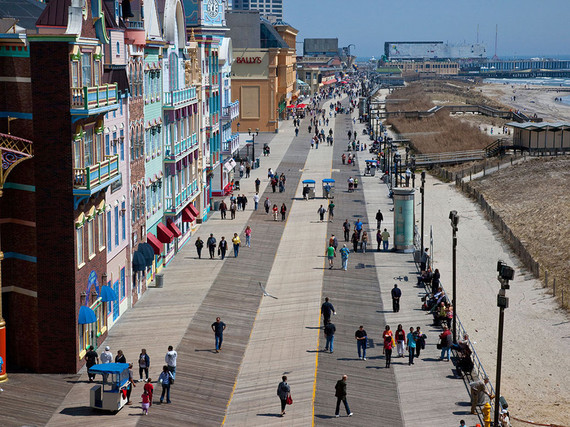 dbimages / Alamy
2. Atlantic City, NJ
Return-Visit Ranking: 8th percentile
Population: Just shy of 40,000
Where's the love? Blessed with a long, wide beach and historic boardwalk, AC falls apart barely a block from the ocean. (Wandering around at night isn't recommended.) Recent casino closures and storms have hit the city hard, but there are still charms to be discovered along the Jersey Shore: Climb the 228 steps up Absecon Lighthouse (the state's tallest, and the third tallest in the country) for fantastic views out to sea. Meanwhile, historic Boardwalk Hall hosts everything from WWE Live! to screenings of classic silent films, and concerts by The Eagles and Madonna this year.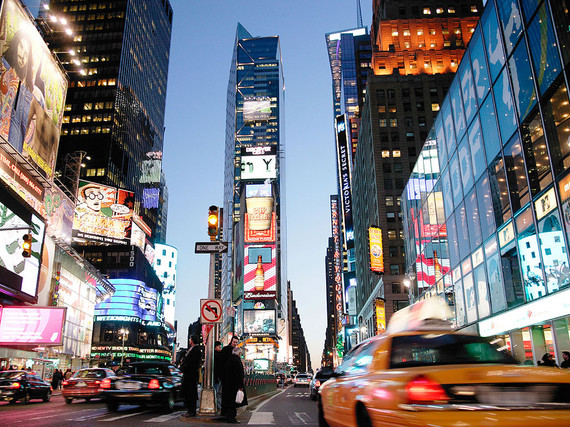 Serdar / Alamy
1. New York, NY
Return-Visit Ranking: 3rd percentile
Population: Topping a whopping 8,500,000
Where's the love? Just look at how many people live here! There's little room for good loving when you're dodging cars, buses, taxis, bicyclists, fast-walking commuters, and gawking tourists swinging selfie-sticks like golf clubs. First-time visitors, especially non-urbanites, are inevitably in for a shock. The subway is filthy but cheap and runs 24/7; whatever your gustatory fancy, you'll find it here; the city sparkles at night (especially when seen from Top of the Rock, the Empire State Building, or about-to-open One World Observatory). Plus, even if readers picked this as the city they wouldn't return to again, at least they can say they've been.
Seen enough of the worst? Check out Cities that Make the Best First Impressions on CNTravler.com
More from Condé Nast Traveler:
THESE Are The Best New Hotels in the World
The World's Most Dangerous Trips
Private Islands That Cost Less Than an NYC Apartment