By Caitlin Moscatello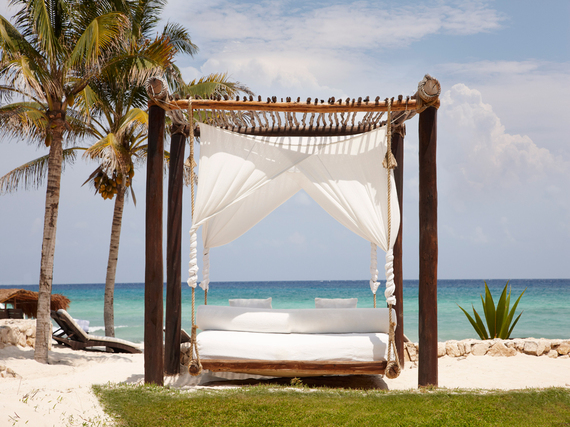 Photo: Courtesy of Viceroy Riviera Maya
The peak of engagement season -- that annual rush of proposals between Thanksgiving and New Year's -- is winding down, which means it's time for couples to start planning the big day. Almost a quarter of them will decide on a destination wedding, so we narrowed down the most sought-after spots(using data from Internet search trends, as well as a survey of over 1,000 brides from the wedding network The Knot.
Mexico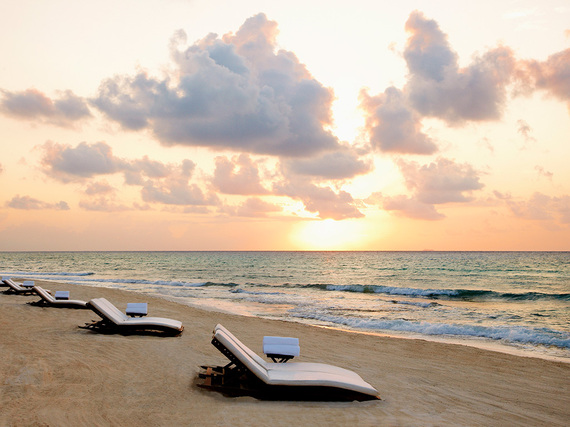 Photo: Courtesy of Viceroy Riviera Maya
Not only is Mexico relatively easy to get to, it also has reliably good weather outside of hurricane season, and you won't have issues bringing in vendors from the U.S. Los Cabos and Cozumel --both known for their beautiful beaches -- are popular choices for weddings. But the most desired location in Mexico is Riviera Maya. Stay in a private villa at the Viceroy and host your reception right on the beach, by the pool, or in one of three restaurants. The Grand Velas Riviera Maya, an all-inclusive resort, offers eight different wedding venues, including a chapel in the Mayan jungle that fits up to 143 people.
Hawaii
The long-ish flight will be worth it for guests, who can go snorkeling off the Hawaiian Islands or hiking in their down time. Oahu, Maui, and Kauai are all popular islands for destination weddings, and since you can't go wrong with any of them, start by choosing a resort and work from there. The Four Seasons has three wedding-worthy properties, one of which is on Maui. If you want beachfront views for your ceremony without getting sand in your toes, stay at the Halekulani, which has a ceremony spot on a lush lawn overlooking the water.
Jamaica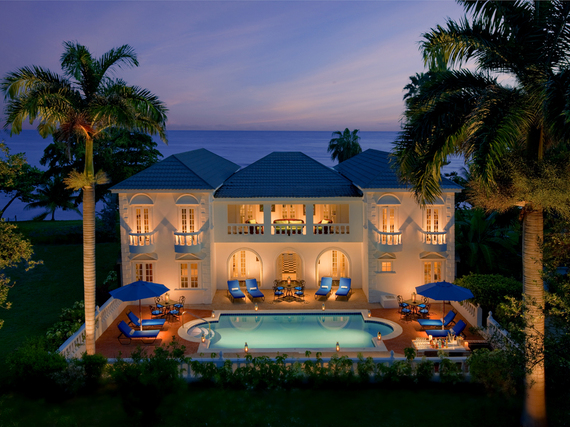 Photo: Courtesy of The Half Moon, Rose Hall Resort
The most popular Caribbean wedding destination, Jamaica has been a hot spot among couples for decades. Exchange vows at sunset at the Jamaica Inn on a staircase overlooking the water; if you can get 100 friends and family to attend -- the resort's maximum capacity -- you'll have the whole property to yourself. The Half Moon, Rose Hall Resort in Montego Bay offers five outdoor ceremony locations and the same number of wedding packages for easy planning.
The Bahamas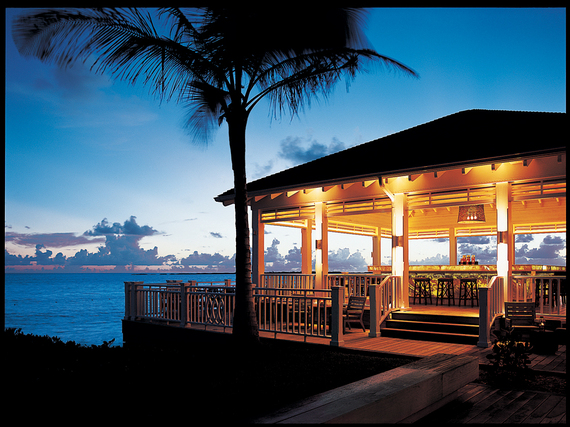 Photo: Courtesy of One&Only Ocean Club
With direct flights from at least 12 major U.S. cities and easy transfers from Miami, the Bahamas is far enough away without being a hassle. If you want to be near the beach (but not on it), go to the One&Only Ocean Club on Paradise Island. Couples can tie the knot against the backdrop of French Cloisters, on a beach deck, or poolside -- as well as in the resort's upscale restaurant that looks out onto the water. Do your pre-nuptial relaxing at the resort's spa, which includes private outdoor lounges and deep soaking tubs.
Anguilla
Known for being equal parts friendly and beautiful, this British territory has become one of the most searched destination wedding spots. You'll have to fly to St. Maarten to get there, and then take a short flight or a ferry ride to the island -- making this destination best for smaller parties. The Viceroy Anguilla, a favorite for luxury weddings, has six different event spaces, as well as two simpler packages for couples without guests. The beachfront resort Cap Juluca is another top choice, offering couples four unique packages--or the services of on-site wedding planner, who can help you build a customized wedding from scratch.
Las Vegas
Vegas? Yes, Vegas. While Sin City might be better known for quickie weddings, you can bring your family and friends with you and throw an all-out bash. Stay at the Wynn Las Vegas, where you can get married on a terrace overlooking a waterfall, inside a nightclub, or seemingly every whimsical option in between. If you want to be away from the sound of slot machines, head to the smaller, mellower Four Seasons Hotel, which doesn't have a casino but does have just about every other luxury. The hotel also specializes in same-sex weddings.
Italy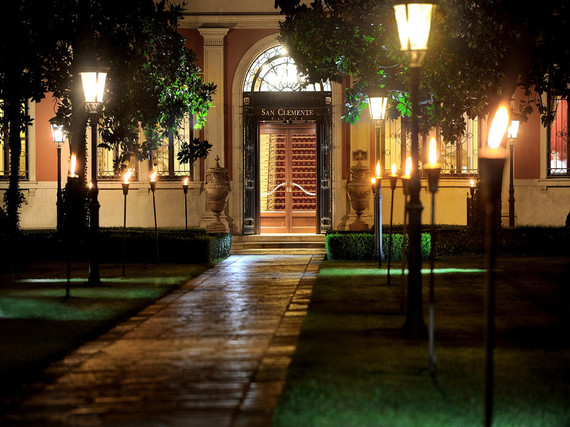 Photo: Courtesy of San Clamente Palace
Couples are throwing destination weddings in Europe at twice the rate they were just a few years ago, and Italy is topping their lists. If you're inviting guests, forget Capri and host your wedding in scenic but easier-to-get-to places like Venice, Portofino, or in the Tuscan countryside near Florence, so guests won't have to take four modes of transportation to get there. Should you decide to pull a George Clooney and marry in Venice, book the San Clemente Palace, a St. Regis property on its own little island that's safely guarded from tourist crowds.
Costa Rica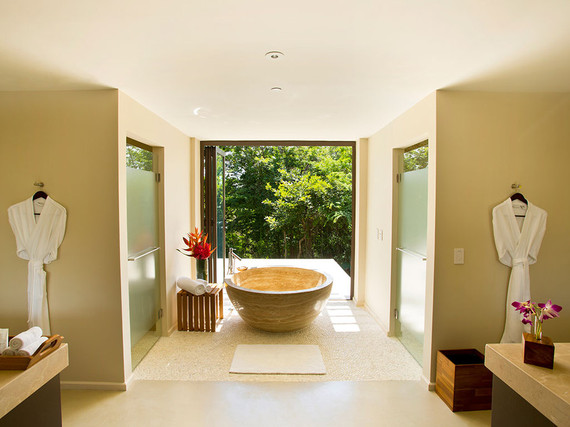 Photo: Courtesy of The Andaz Peninsula Papagayo Resort
Central and South America have yet to attract much attention from wedding seekers, but Costa Rica is an exception. Adventurous couples love it for its surfing, volcano hiking, and ziplining -- activities that their wedding guests will certainly want to test out. Not all areas are easily accessible, so keep that in mind when looking for venues. The Andaz Peninsula Papagayo Resort is only a 20-minute drive from the airport -- but you won't feel that way once you're taking in the tropical forest views. Wedding packages, planning services, and customized ceremonies are all available through the hotel.
Florida Keys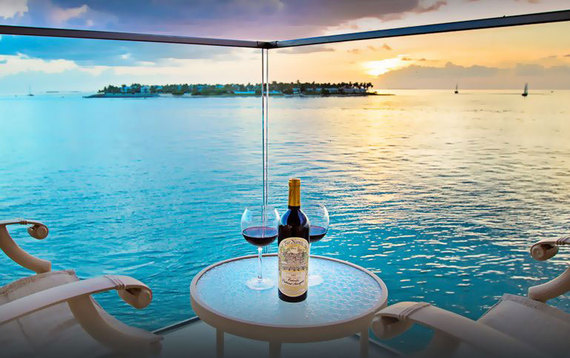 Photo: Courtesy of Pier House Resort and Spa
Florida is the most popular spot for destination weddings in the continental U.S., and even though the Keys aren't all that far away, you and your guests will feel that way without having to deal with passports and customs. Take over some or all of the 18 rooms at Moorings Village in Islamorada, which has a private beach perfect for a marriage ceremony, and is just a 90-minute drive from Miami International Airport. If you prefer to be near the action in Key West, host your wedding at the Pier House Resort and Spa -- it's a short walk to downtown.
Bermuda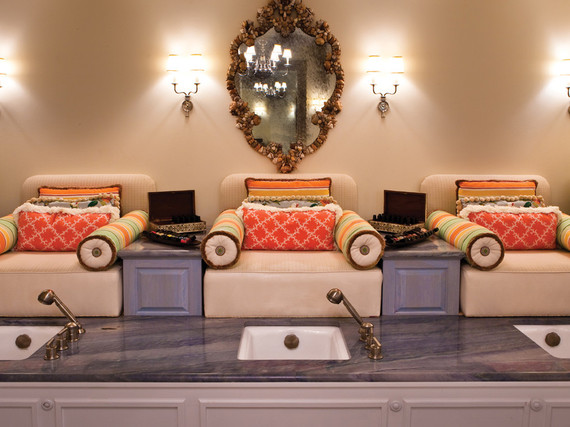 Photo: Courtesy of Rosewood Tucker's Point
Between its pink-sand beaches, limestone arches (otherwise known as "Moongates"), crystal caves, and UNESCO World Heritage site that just so happens to be the remains of a church, you'll have plenty of ceremony location options to choose from on this gorgeous, accessible island. Stay at Tucker's Point where you can host a small rehearsal dinner in the resort's private wine room, and then throw your reception poolside the next night.
More from Condé Nast Traveler: