Originally posted on CNTraveler.com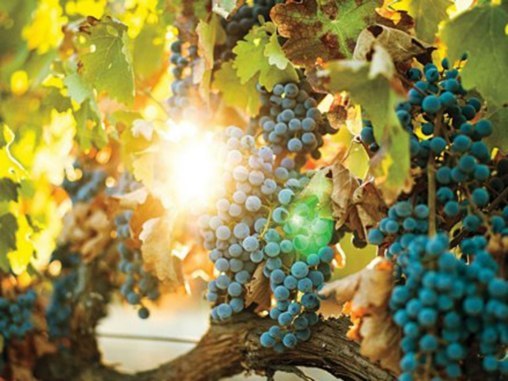 California's Central Coast

The small-scale winemakers along the Central Coast favor proprietary blends and lesser-known varietals you won't find elsewhere in California.
Road Maps via Google Maps: a winery trail that's about 35 minutes by car.
Start at: Villa Creek Winery
5995 Peachy Canyon Rd., Paso Robles; 805-238-7145
Try the Bassetti Vineyard Syrah 2011, an idiosyncratic and distinctive vintage from a family-run winery in Paso.
Halter Ranch Vineyard
8910 Adelaida Rd., Paso Robles; 805-226-9455
Try the Rosé 2013, the nonpareil summer aperitif wine.
Tablas Creek Vineyard
9339 Adelaida Rd., Paso Robles; 805-237-1231
Try the Vineyard Esprit de Tablas Blanc 2011, a ripe but classy Rhône-style blend.
Artisan
843 12th St., Paso Robles; 805-237-8084
Try the ricotta gnocchi with meatballs or the Pacific Gold oysters, which originate nearby in the cold, nutrient-rich estuary.
For more in this region, read our May 2014 feature by Kevin West, Road-Tripping Along California's Central Coast.
New Zealand
The island of Waiheke is a bit like Nantucket and a bit like Sonoma, with a shade of the Rioja. It measures a mere 36-square miles--12 less than Nantucket--and is only a 35-minute ferry ride from Auckland's downtown. Once there, Waiheke wines are known for breaking out of the sauvignon blanc/pinot noir mold that tends to define New Zealand, while experimenting with other varietals, from viognier to Montepulciano.
Road Map via Google Maps: an island hop that's about 30 minutes by car.
Start at: Cable Bay Vineyards
12 Nick Johnstone Dr., Oneroa; 64-9-372-5889
Try the Cable Bay Pinot Gris 2012--light, crisp, and delicious.
Obsidian Vineyard
Te Makiri Rd., Onetangi; 64-9-372-6100
Try the Obsidian Chardonnay 2012, an excellent all-rounder--soft, and French in style.
Miro Vineyard
3 Brown Rd., Onetangi; 64-9-372-7854
Eat at Casita Miro, where the Spanish-influenced menu of tapas, meat boards, and raciones are served on picnic blankets in the orchard or in the greenhouse-style restaurant. Try the Miro Vineyard Syrah 2008, full and smooth, with notes of white pepper.

Te Whau Vineyard
218 Te Whau Dr.; 64-9-372-7191
Try Te Whau "The Point" 2010, a big Bordeaux-style blend from one of the island's most famous vineyards--not for the fainthearted.
For more in this region, read our May 2014 feature by Maria Shollenbarger, Kiwiana Dreaming.
See Also: This is What a $21K "Flying Apartment" Looks Like

Provence
Rosé may be the region's most famous export (and with good reason), but Provence is becoming an increasingly popular destination for characterful syrah and cabernet sauvignon blends.
Road Map via Google Maps: a coastal ride that's about 1 hour, 15 minutes by car.
Start at: Domaine du Bagnol
12 Avenue de Provence, 13260 Cassis
Try the Domaine du Bagnol Blanc de Cassis 2010--rich and round, with echoes of the Mediterranean.
Domaines Ott: Clos Mireille
Route de Brégançon, 83250, La Londe-les-Maures
Try the Domaines Ott Clos Mireille 2012, a structured rosé that perfectly evokes its terroir.
La Cassole
1 Rue du Moulin, 83230 Bormes-les-Mimosas, 33-49-47-11-486; entrées from $55
Try the dorade in a cream sauce at this simple restaurant in the village of Bormes les Mimosas. Eat outdoors: It has a sweet little garden.
For more in this region, read our May 2014 feature by Gully Wells, Provence Moderne.
More from Condé Nast Traveler: