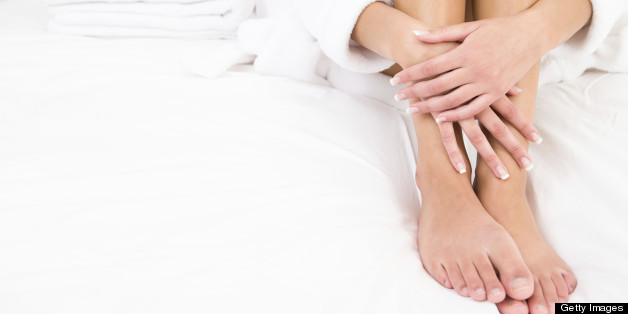 The spa has been a legendary part of culture since the days of soaking in hot springs and natural salt water hundreds of years ago. Today that experience has been recreated in the form of lush and luxurious places and services, capturing a little of the restoration and relaxation for the body, mind and senses of the past. But if only we had the time to book appointments, take out the afternoon to spend having hot stones gently placed on our backs. If only it were inexpensive and easy.
Product makers and manufacturers and spa owners have heeded to this call and now today you can make a spa at home that almost rivals your professional experience. Intended for those who may not live a stone's throw from a favorite luxury spa, budget friendly consumers and busy people, the new home spa experience has evolved nearly as much as the professional one has. Better, more specific products make the application and process easier. What if every morning (or at least one morning!) was nearly like a spa experience, at home, working right into your schedule? Believe it or not, it's totally easy.
To get tips on how to pull it off, Cygalle Dias, founder and CEO of Cygalle Healing Spa, shared some basics. She suggests stocking the five most common products to start -- cleanser, toner, moisturizer, scrub and mask.
"You can add eye care and serum to the routine to make your home spa more luxurious," she adds.
You don't need a bath tub to indulge either -- just let the shower water do the work. Cygalle recommends starting with hotter, steamy water first, then finish with a cold water blast.
"You'll feel awakened, relaxed and refreshed," she says.
So, as you leap into the shower when you start the day, let the water play a part as Cygalle suggests. Start with a nice, steamy hot temperature, then finish with a little chill. When it comes to other products, there are plenty of simple, easy ways to work the spa experience easily. Aura Cacia essential oils are amazing quality, available at stores like Whole Foods, and when mixed with a little water can make an incredible -- and very easy to use -- room spray. Or, drop a few drops in the shower before you turn the water on. They'll mix with the water and steam to treat you to a little aromatherapy without knocking you off your schedule.
Other oils, salts and various dried flowers can be used much in the same way. If you don't have a bath tub for a good soak, mix the salt with a little of the oil and do an in-shower salt scrub once a week. Dried flowers can be added as well. Sprinkle a little on your shower floor just outside the water's reach. Make it a point to sneak in at-home treatments -- even just rubbing your cuticles with a little moisturizer or nail oil can be a sneaky way to feel as if you visited the spa without leaving your bathroom.
Don't forget a big glass of water, and a piece of fresh fruit. They're two items that are completely part of the spa experience. It treats the inside of the body with the outside. Finish with a good, fluffy towel and/or robe. Something super absorbant will let you dry naturally as you finish getting ready for your day.
To see all of this week's articles on Condiment, visit www.getcondiment.com