The run away success of the BFI London Film Festival was, without a doubt, We Need to Talk About Kevin. Poignant, highly anticipated and helmed by British legend Lynne Ramsay the film won Best Film and has since been enthralling cinema goers around the country. While We Need to Talk About Kevin may have been the showstopper let's not forget the other films debuting, namely opening night choice 360.
Oscar winning director Fernando Meirelles, famed for his 2002 masterpiece City of God, opened the festival with 360. A tale of intertwining and destructive sex lives written by Peter Morgan (The Queen, Frost/Nixon), the film stars Jude Law, Rachel Weisz, Ben Foster and standout actor Anthony Hopkins in leads. "I was very surprised to open the London Film Festival because this is not a bombastic film. It's a simple, small film, and doesn't feel like an opening night kind of film," Meirelles told us when we met him in London's Mayfair Hotel.
Warm and unassuming, Meirelles also explains to Crane.tv why he no longer reads reviews, "I gave up four years ago, and I'm happy I did. We showed this film in Toronto...and there was a review from The Guardian, which was very violent and destructive. When it's a bad critic you feel bad and you keep answering the journalist and when it's a good critic you become very indulgent."
While 360 is most definitely a slow burner - the results of characters frivolity doesn't fully come to fore until towards the end credits - Meirelles deserves praise for creating an engaging, subtle piece in a world where 3D explosions rule the roost on the silverscreen, and also for his honesty in answering all of our questions without a hint of Hollywood grandeur. Now that's refreshing from an Oscar winner.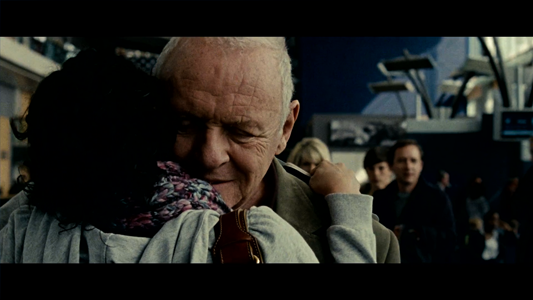 Text by Holly Fraser for Crane.tv
Crane.tv App now available for Nokia devices from the OVI Store