When you hear the word 'Moscow', many things come to mind - contemporary art is unlikely to be one of them. Set to change this is Christina Steinbrecher, art director of Moscow's International Art Fair, who takes Crane.tv to the heart of Russia's art scene.
Having survived the financial melt-down and subsequent slow-down of the industry, this current stage is one of sure recovery. With the ARTPLAY project space opening during this year's Biennale and independent organisations springing up - from the Strelka Institute focused on architecture and design, to The Garage Centre for contemporary culture, we contest that the city is brimming with creativity in all its variant forms.
Unsatisfied by the idea of just 'importing' a UK show, Steinbrecher together with British artist Ian Goncharov brought about Translate/Transcribe. An exhibition of works by young British artists inspired by the act of absorption and redistribution of ideas, the sharing of information, the passing on of tradition - acts that artists universally enter into. Despite teaching and practising in London, Goncharov's commitment to the arts in Russia - where his roots lie - is evident. Which highlights this newfound attitude in and towards its most inspirational and prosperous city. The outlook is positive: across Moscow the energy to create and produce work is electric, and yes it is ready to reach further afield.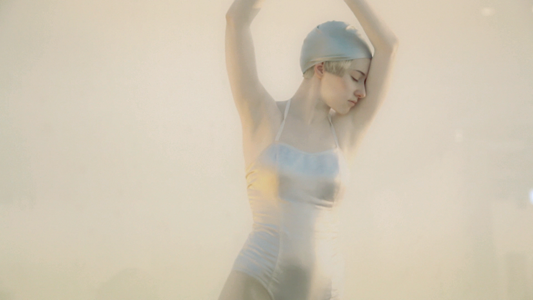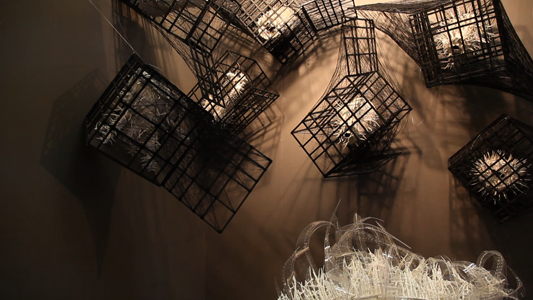 2011 witnessed photo-works by Jeff Cowen, paintings of Rafael Reno, panel discussions with Goethe Institute and Christie's Auction House, lectures by Carlos Amorales, Adrian Notz and the presentation of works from international galleries - from Munich's Art&Space and Torino's Gagliardi Art System, to NYC's Black Square Gallery and Tokyo's Whitestone Gallery. Moscow has found its place on the contemporary art map and it's here to stay.
Text by Carmen Ho for Crane.tv
Crane.tv App now available for Nokia devices from the OVI Store