Exciting news! Crane.tv and The Huffington Post will be announcing the winner of one of the most coveted awards in the design community - The Designer of the Year Award with a world-wide exclusive film interview with the winner produced by Crane.tv. The news will be breaking on Thursday, October 14th on Crane.tv and The Huffington Post

This is incredibly exciting for us as the award, created by Design Miami/ in 2005, honours only the very best established Designers who have truly made a mark on design history. And the award is not just a prize for past achievement but also a call to action. The Designer of the Year is immediately tasked with demonstrating the amazing creativity for which he or she is being honoured by designing something specifically for the Design Miami/ show later in the year. Watch this space for detailed coverage of it.

It is therefore not surprising to see some of the most celebrated names in the industry on the list of past winners. In the first year, Design Miami/ honoured the incredible Zaha Hadid. She responded to the accolade with "Elastika" - a breathtaking, site-specific installation that spanned the show's four exhibition floors. "Elastika," which looks like a piece of gum stretched across the atrium of the historic Moore building, remains a permanent fixture in the Miami Design District. In 2006, Designer of the Year Marc Newson also responded with a permanent contribution to the fair's founding neighbourhood with a $1 million dollar fence for the local Design & Architecture Senior High School. In 2007, Designer of the Year Tokujin Yoshioka, went in the completely opposite direction with his temporary installation "Tornado", occupying an entire floor and being made of over 2 million plastic drinking straws. Yep, you heard me. Drinking straws. 2008 saw The Campaña Brothers join this prestigious club ,followed by Maarten Baas who was honoured for his opus in 2009.
Each year the design community waits with bated breath to see who will be the next to join and thanks to Crane.tv and The Huffington Post you can be first to know by tuning in on Thursday 14th October.
While we are waiting for the announcement, here's a little insight Crane.tv got hold of in advance: this year's Designer of the Year installation is entitled "Netscape" and it invites visitors to interact with the piece. Feel free to wager a bet on who the winner is and interact by tweeting your guess to @cranetv.
Crane.tv's team is currently at the winner's studio and sent a little image from there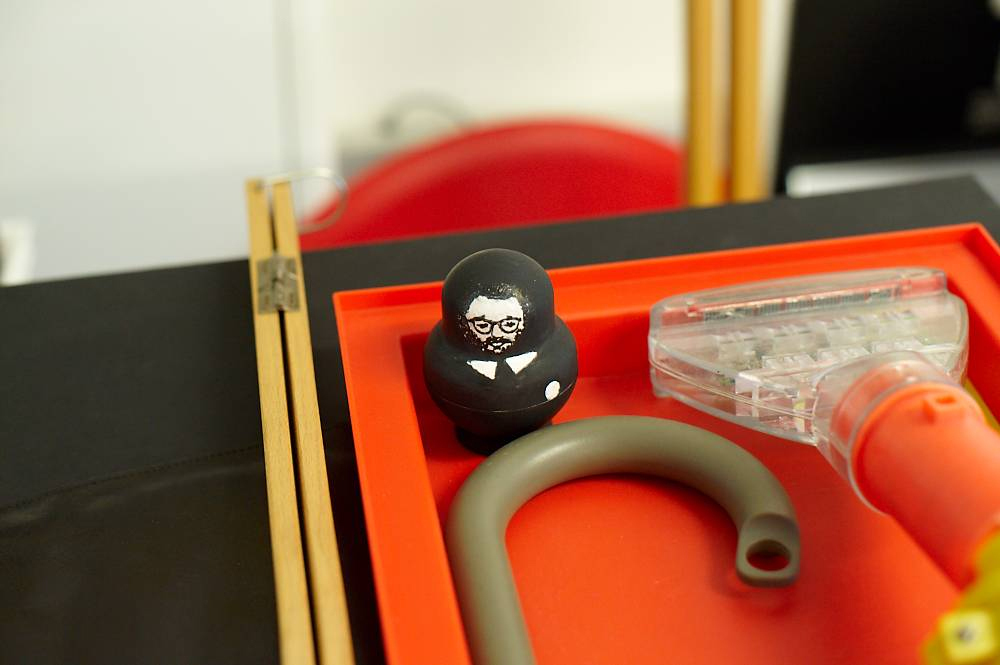 This year's Design Miami/ is slated for November 30th through December 5th in Miami Beach and Crane.tv will bring you full video coverage in case you can't be there.
Crane.tv now available for Nokia devices from the OVI Store