Parisian fashion designer Roland Mouret, is famous for designing iconic dresses. The Galaxy, Moon and Titanium dress style have all earned Mouret a reputation as a master of structure and silhouette. From the red carpet to catwalk, he is a sought-after designer and his creations elicit attention.
Mouret's native awareness of sensuality has allowed him to create dresses which he describes to Crane.tv as, "emotional to the eye."
Mouret's early fashion influences began in a rather unlikely venue - his father's butchers shop. He would watch as an apron was folded to reveal a clean aspect. He learned to cut from watching the way the skin of an animal is sectioned and divided with a knife. His work as a stylist and art director preceded the launch of his own label in 1998. The year 2000 saw him make his debut at London Fashion Week during the Fall season.
The fashion history of Mouret has not been smooth sailing. After another triumphant show exhibiting the Galaxy dress in 2006, Mouret soon split with his backers citing "managerial differences." A two year hiatus followed. He then formed a new partnership with Simon Fuller, being given 50% of the business and creative freedom. Eventually in 2010 he was able to buy back the rights to his own name.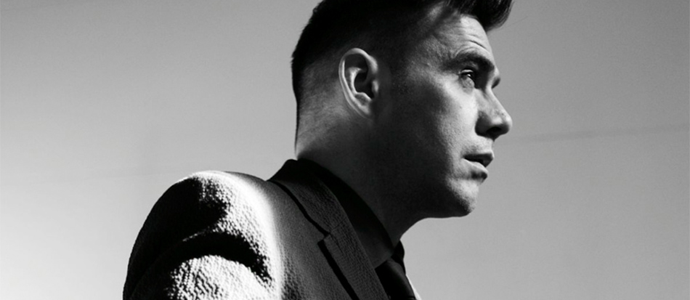 His Spring/Summer collection 2012 at Paris Fashion Week showcased his obvious talent. The inspiration behind what he calls the holiday collection stems from a memory of a little corner of paradise. The clothes retain the honesty and purity of days gone by. The finished collection looks polished and of a 1940's summer vacances era.
Text by Natasha Seagrove for Crane.tv
Crane.tv App now available for Nokia devices from the OVI Store