Last week marked the final week of my first-ever caption contest cartoon in The New Yorker.
How about I show you the steps I took to get from a lowly submission to triumphant contest winner?
Yeah. How about that...
Caption contest cartoons (the majority of the time) are chosen from our weekly submission batches to the cartoon editor, Bob Mankoff. He may really like the set up (art), but not so much the gag (joke), so there's a chance it'll go into the caption contest pile.
Here's the original (very rough) sketch I submitted, with the original gag line: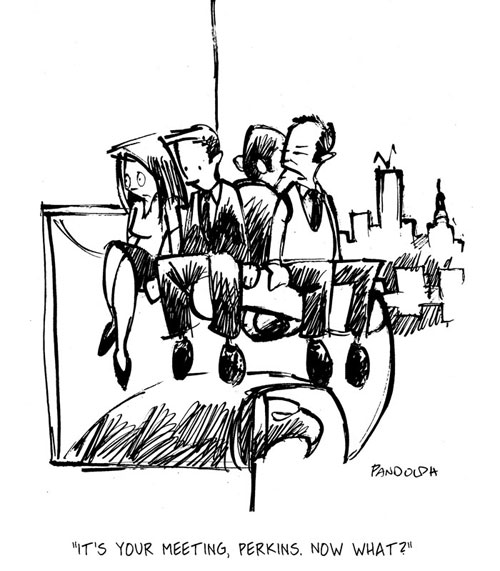 After it was purchased for the contest -- And I got over the fact that my joke 'sucked' -- I was (obviously) asked to re-draw, with clearer architectural attributes and possibly use a wash, instead of my usual B & W crosshatching.
I don't do wash. Don't like it. So, I ignored the part about a wash and started on this: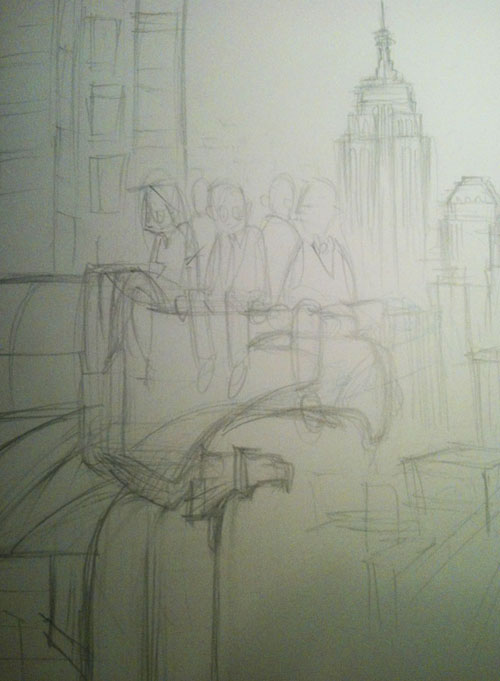 Then added ink: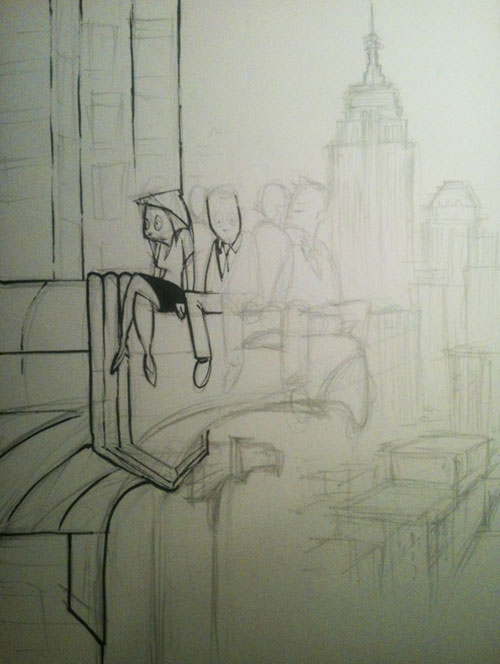 And submitted this...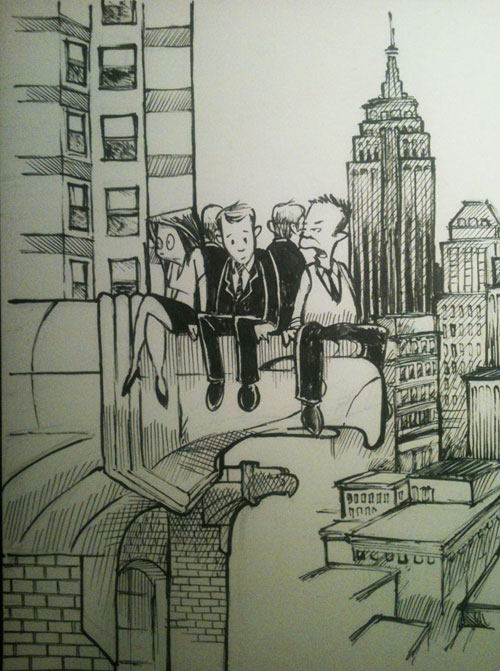 Which was met with mixed reviews, including from myself. The Empire State Building overshadows the gag and the Chrysler Building gargoyles could be better. Bob also suggested that it should be very clear that it is the Chrysler building by featuring the gargoyle more. He also again suggested I use a wash.
So, I went home. Cried. Played some Batman: Arkham City on my Xbox and questioned my own abilities for a few hours. Then started on this...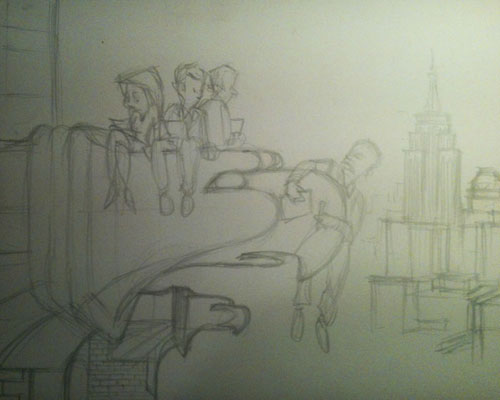 Which, after much self-introspection and more crying, became what the magazine actually ran: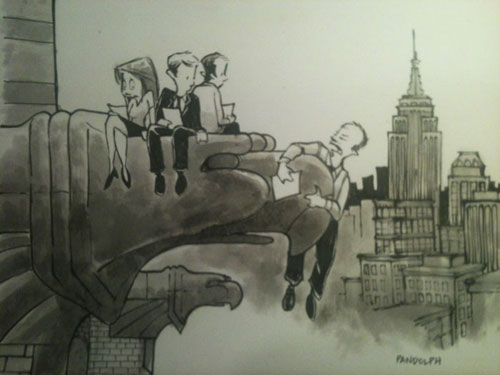 Yes, I used an ink wash. No, I don't hate it. Yes, I hate being wrong. And by adding the dude hanging off the beak, it showed more of the gargoyle and added a different dimension to possible gags (although, my original gag still works. And I still like it).
Anyway, that's how you get a The New Yorker caption contest done -- If you're broken, like me.
Want to see the winning caption and the runners-up? Click here: WINNER.
ROCKS,
- CP