I will never forget the first mom who called DC Diaper Bank in search of diapers. I could hear her baby crying and I could tell she was trying hard not to cry herself. She had just been laid off her job and had been forced to stop school for the semester. She said very quietly, "He's wearing his last diaper; I don't know what to do." I could hear the terror and exhaustion in her voice. I took a deep breath. "I'm glad you called. Tell me where you are and we'll see how we can get your little one some diapers."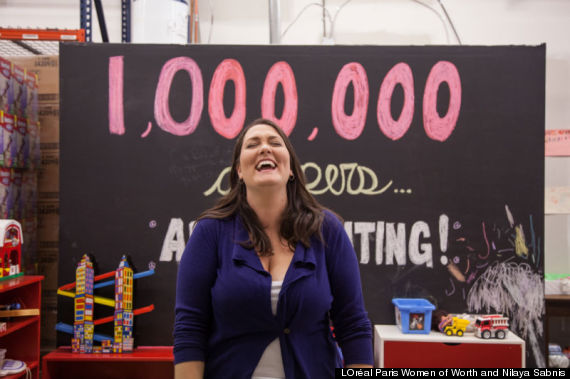 Five years ago I never could have imagined I would be answering phone calls like this every day, in between making wholesale orders of hundreds of thousands of diapers. So how did we get here? And why diapers?
In 2009, I gave birth to a magical little guy named Jack who entirely upended my life. Though my husband and I had planned and saved for a baby and had lots of family support, we were woefully unprepared for the emotionally and physically draining aspects of caring for an infant. One night, up for hours with Jack crying uncontrollably, I had an overwhelming urge to hit him. It's a point every parent gets to and it's terrifying. I gently put him down in his crib, got my husband and then lay in my bed and cried. At this moment, I started thinking about other mothers who didn't have the support and resources my family was extremely fortunate to have -- moms who were alone, moms who maybe hadn't planned to have a baby. If I was struggling even with all this support, how were those families doing? How were those babies doing?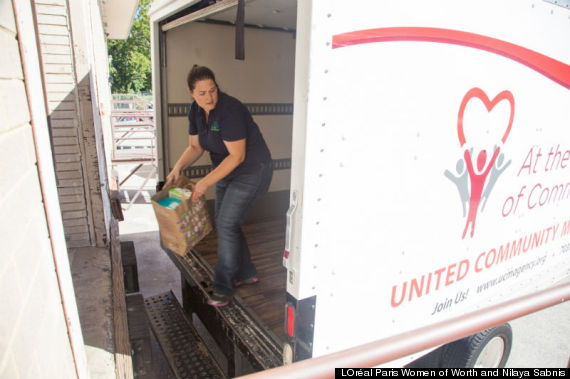 In the months that followed, I called nonprofits that worked with moms and babies to ask what they needed. Over and over I heard the same word: diapers. I learned that diapers weren't covered by food stamps or WIC funds, and that some families were forced to keep a baby in one diaper all day or reuse disposable diapers. I learned that public laundromats didn't allow cloth diapers in their machines for health reasons; I learned that 1 in 3 mothers living in our country struggles to provide diapers for their little ones.
DC Diaper Bank was born on Jack's first birthday. In four years, thanks to the incredible generosity from people near and far, we have grown in ways that startle me. Today, we provide diapers, formula, baby food and hygiene items to families across the DC region through an amazing network of social service agencies. Diapers not only help ensure all our little ones have a chance to grow up healthy and safe, they act as a 'gateway resource' to other social services for vulnerable families. DC Diaper Bank now assists more than 2,600 families and we recently distributed our millionth diaper.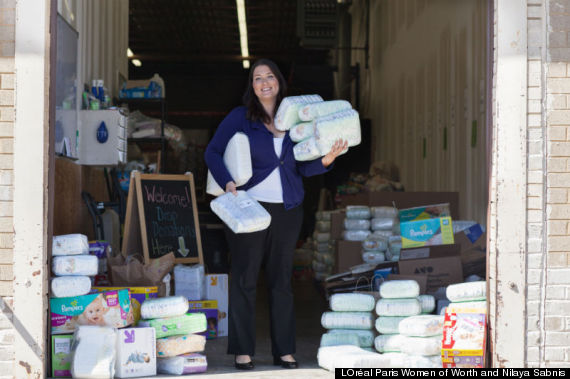 Someone recently asked me if the phone calls have gotten easier in the last four years. In all honesty, the answer is no. Talking to moms and dads who are desperate for something as basic as a diaper is hard -- it breaks my heart that parents are so grateful to receive something as basic as diapers.
But here's the truly incredible thing: for every call we get asking for help, we get another five offering help. Doing this work, I've seen generosity that makes my heart burst with joy:
Tens of thousands of diapers (literally!) left on my doorstep and at hundreds of diaper drives;
Strangers handing me donations after talking to me for just two minutes about this work;
Families coming to our warehouse to volunteer on weekends with their babies strapped in carriers, asking "what can we do?"
It's a generosity that pours out and infects everyone around it. This work is about reaching the families in need, and connecting them with the families who have an overwhelming need to give back. I'm honored to be able to do that and to have so many people accompany me on this journey.
Several weeks ago, I overheard Jack, now five, playing dinosaurs in the living room. The dinosaurs were picking up diapers and dropping them off for baby dinosaurs that needed them. For all the days this work is hard, there are ten times as many where it is uplifting.
If you'd like more information on diaper need, how to host a diaper drive, locating a diaper bank in your area, or to find out how to start one for your community, please visit the National Diaper Bank Network here.
This post was brought to you by L'Oréal Paris Women of Worth, an initiative started in 2005 that honors 10 amazing volunteers combatting disease, poverty, sex trafficking and addiction with $10,000 grants each year. Go to WomenofWorth.com to read their stories.