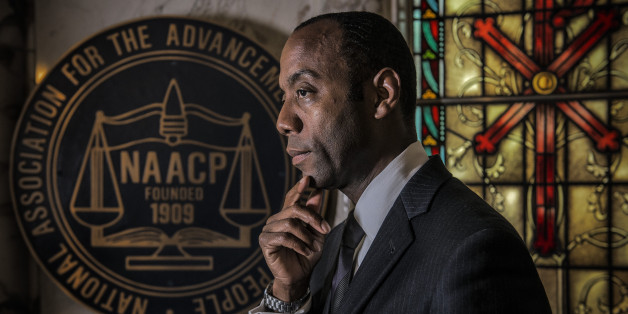 Historians tell us that in this 50th anniversary year of a brave band of young civil rights disciples who ushered in a due season of justice not only across the American South, but also into the uttermost parts of this world. It was no ordinary time. There are people who remember those times, know this time, and will understand that it was not an ordinary time then, it is not an ordinary time now.
In this season between anniversaries from Brown v. Board of Education to Freedom Summer to the Civil Rights Act, there are those who pose a rather uncomfortable and unsettling question. They ask if the NAACP is relevant. Though the question is wearisome not worrisome, it must be answered. As important as the question is to many of our critics, and even to some of our supporters, I want to answer this question -- but not for the critics.
Let me answer the question for the promising and powerful 1,800 children, teenagers and young adults who lit up the stage during our annual Afro-Academic, Cultural, Technological and Scientific Olympics (ACT-SO) competition during our recent National Convention. Let me answer it for the youth and college leaders in communities from California to New York, who are organizing voter registration drives despite being too young to vote. And let me answer it, for the NAACP Missouri Youth and College Division leaders who organized, led and implemented a massive march in Ferguson in support of Michael Brown.
We call young people not into membership but into leadership, not to the kiddie table but to the conference board table. In fact, 10 percent of our national board seats are held by women and men younger than 25 years old, a record not matched by the largest foundations, any Fortune 100 company or any other civil rights organization.
We are and will be committed to the next generation. When you look at the strongest NAACP branches across the country, one of the things that is so inspiring is to see someone who's older and mature and experienced raising up a generation ready to lead.
Based upon our history, and based upon the constitution and character of the NAACP, the leadership of youth and young adults is vital to the national call for a new movement -- a revolution -- for justice.
We had a revolution to bring this country into being. We had a revolution to turn the country around during the modern civil rights movement. There was a beginning of a revolution during the Reconstruction period, and if you are paying attention, if you're listening, and if your eyes are wide open, you're in the middle of a revolution now.
It's a revolution, premised on who we are and what we stand for. It's a revolution based on the size of our aspirations and the breadth of our moral ambitions. It's a revolution based on our assessment of our ability to transform this country, it's a revolution based on our belief, our convictions, our faith in this American democracy.
It's a revolution based on the promises we inherited and those bequeathed by our founding mothers and founding fathers. We believe in this country and as a consequence, we believe in the revolution of this country, but it is a revolution that must begin from within.
I believe that we can be an NAACP that's multi-generational, multi-ethnic, multi-racial and a million members strong. A membership that's even more multi-generational and multi-ethnic than we were when our founders, blacks and whites, Christians and Jews, city dwellers and rural folks came together in 1909. A million members strong from every village, every city, every town, from coast to coast, from Alaska to Florida.
I believe we're just that big, just that bad, just that strong, just that courageous, just that brave, just ready enough, just big enough for the entire country. As a little boy growing up in South Carolina, I recall going into the fellowship hall of the local AME church and the local Baptist church -- displayed in a place of honor and pride was a life membership certificate hanging on a wall. I believe what's good enough for the Baptist church and the AME church is good enough for synagogue, good enough for mosque, good enough for a temple, good enough for a union hall.
I believe that we can be an NAACP that's a million members strong. This is no ordinary time. This is a moment to stand for our children, our youth and our elders. This is a moment to stand for our country. Now is the time. Come stand with me.