Is there a better way for a teen to kick off the summer than with a photo shoot at the beach? I seriously doubt it. In the first photo shoot for my summer collection, I coordinated it as well as modeled in it! The first location was at La Jolla Shores Beach, where we shot one look: the sun leopard trio. Many things inspired me for this photo shoot, including Guess?'s summer shoot in Bora Bora. The amazing Darcy Cowgill was the photographer, and she directed me and the models into fun poses. Nadine Casanova was the stylist, Jesse Miranda as the videographer and Nikki Junker took candids.
When a male model canceled last minute, I forced my older brothers Josh and J.B. to model. J.B., being an actor, loves being photographed. On the other hand, Joshua absolutely loathes it. Already feeling slightly uncomfortable, a gorgeous model playing with his Corbin Bleu hair only made matters worse!
Once shots were taken on the sand, Darcy decided it would be fun to take pictures of the girls on the life guard tower and the guys under us. As we began to climb up the ladder to the unoccupied life guard tower, I was worried we would get yelled at by some random official. My fears almost became a reality when a sheriff SUV cruised down the beach toward us, and rolled to a stop at the foot of the tower. Thankfully, all he cared about was the Jesse's dog, Princess, who was strapped to his chest like a baby. After a pleasant smile to the models and me, he was on his way and the shoot resumed.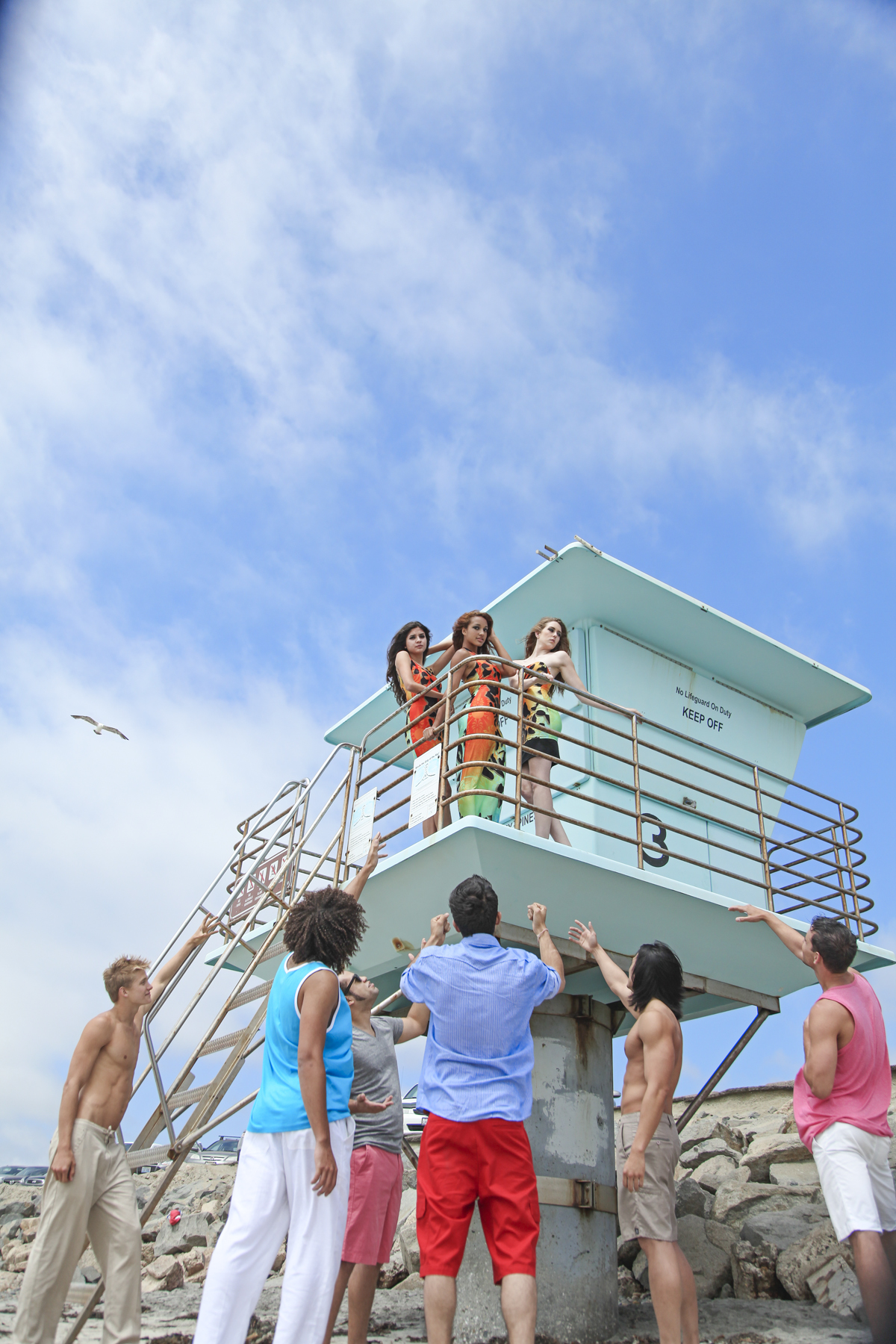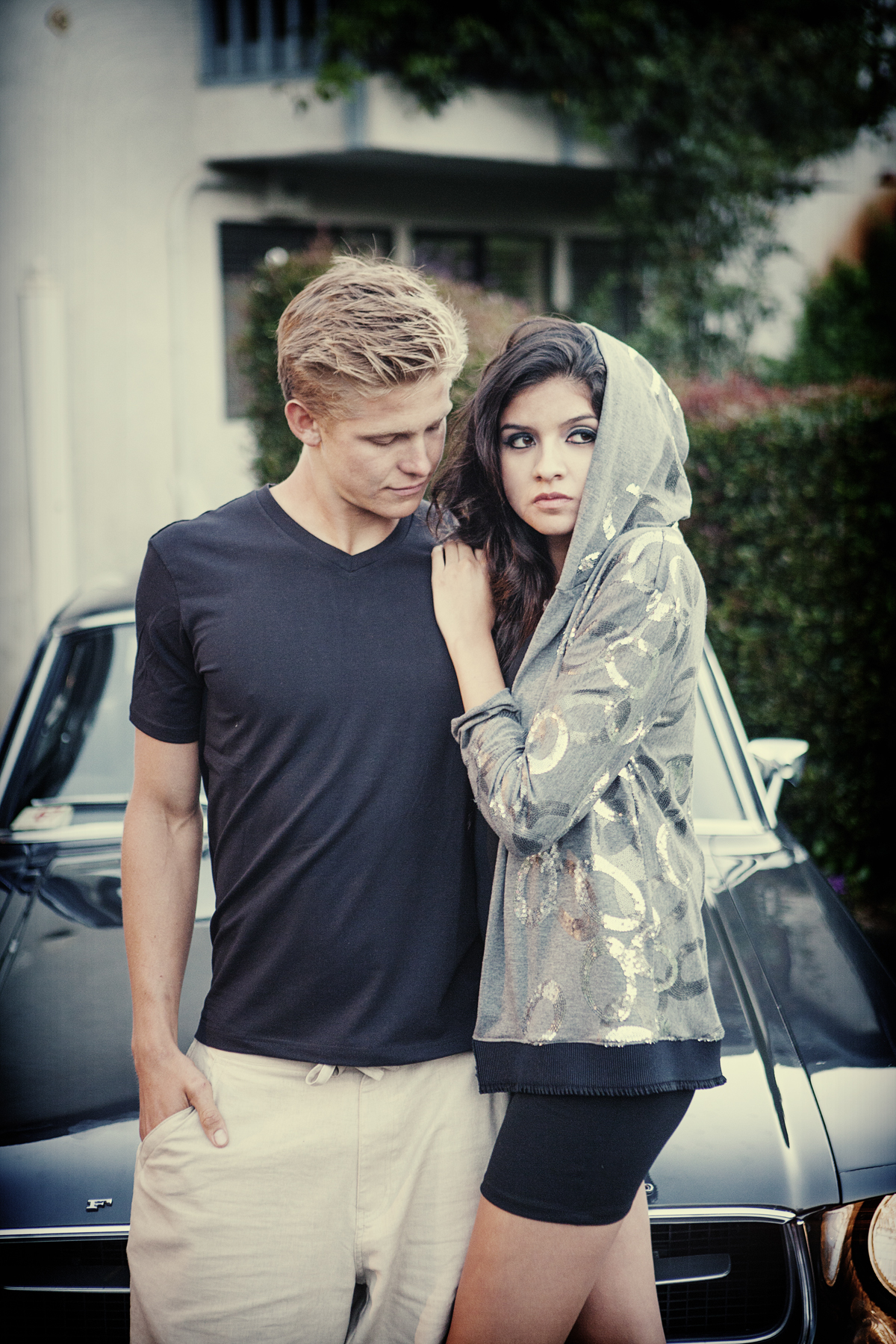 After the beach, the crew headed back to my house. While my models Abi and Skylar took photos for the catalogue on my website in front of a white backdrop, I got my hair and makeup changed, and the guys had a barbecue in the patio. My makeup and hair were a kind of '60s glam, as the next look was in front of a garage with three classic cars. My family's 1963 pastel green Karmann Ghia, a 1967 gray Mustang belonging to our friend Dylan, and Josh's blue, beat-up 1972 Firebird were all parked in an array in front of the garage. My dad hosed down the asphalt to create a cool effect while my mom rounded up the missing models that were inside.
First, I assigned cars to my male models by the colors they were wearing. Abi and Josh (the buff blonde model, not my brother) stood in front of the Mustang while Skylar, Adam and I were next to the Karmann Ghia. This positioning changed as we took more photos and more people joined in. At the end of the shoot, Darcy and Nadine suggested that we all take some cheesy high school musical type shots of us jumping. Normally, I'm all for jumping pictures. Except when I'm wearing five-inch wedges on wet asphalt. Luckily, none of us girls broke our ankles or our necks, and we still managed to get some hilarious shots for fun.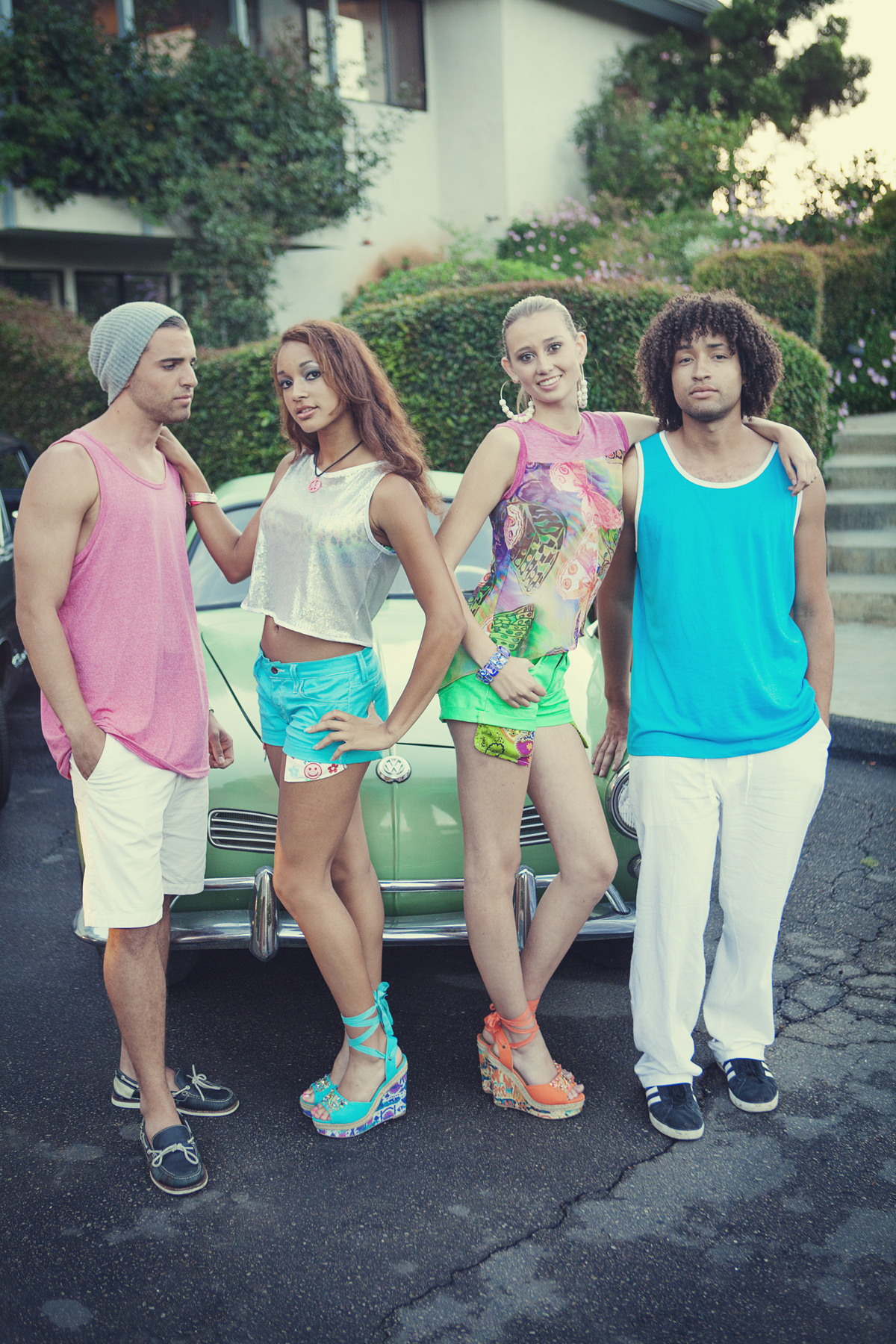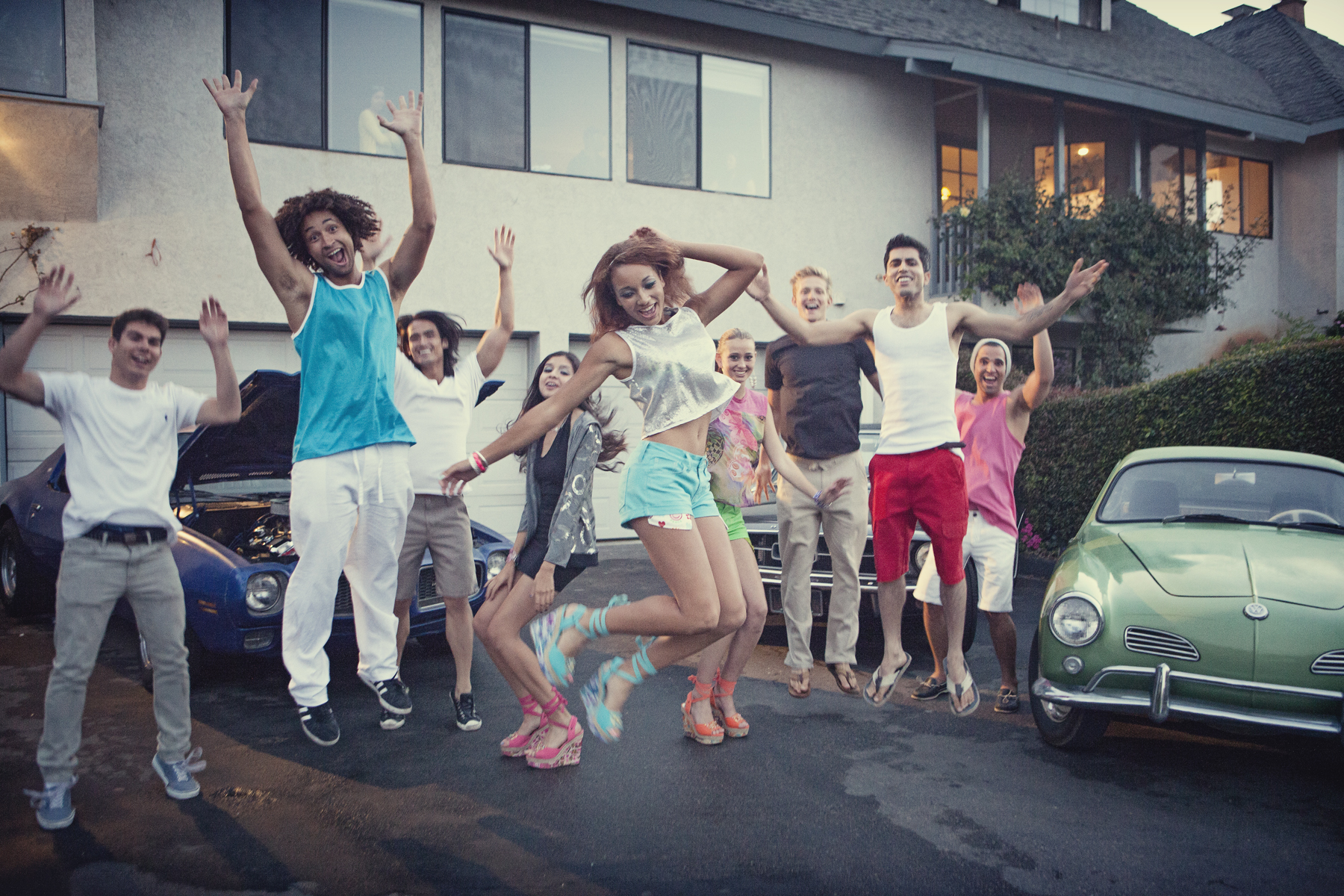 From eight to eight, I supervised, modeled and had an amazing time.
Photos courtesy of Courtney Allegra.