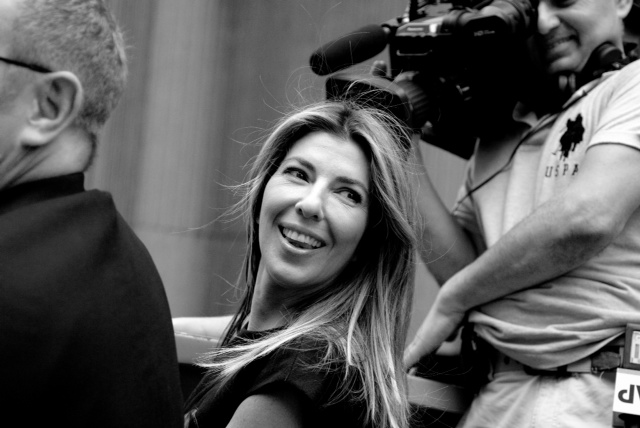 Photo: Xavi Menos
Welcome to New York Fashion Week! Where the energy is frenetic, the fashions are fabulous and nobody (and I mean nobody) touches the bread basket. If you don't have the job, the clout or the well-connected friends to get you a coveted ticket to a show or two, at least now have the music you might hear. Kind of like staring out the window at that fabulous rooftop party at the building next door, but not really.
Along with her loyal cult-like Twitter fans, Nina Garcia has teamed up with Spotify and created the ultimate music playlist just in time for New York Fashion Week. Garcia, fashion editor for Marie Claire magazine and a judge on Project Runway, includes a hip variety with everything from Jay-Z to Lana Del Ray. The basic vibe is sultry and chic and totally what you expect it to be. You definitely won't find "Somebody That I Used To Know" -- whew!
Music and fashion always seem to go together, so this collaboration makes a lot of sense. Models date rockstars; musicians like Gwen Stefani, Diddy and Fergie have all created fashion brands; we love that certain type of music that can make or break a runway show. Interestingly, Project Runway Season 4 winner Christian Siriano has his own CD on Amazon featuring the music from his first runway show. Do we see a new trend on the fashion world horizon? We've got the clothes and, oh yeah, you should be listening to this. At least we don't have to feel crushed when it doesn't come in anything above a size 4.

Unlike so many looks from the runway, music is one size only. Yeah!
Nina Garcia's New York Fashion Week Spotify playlist can be heard here
You can find Courtney Cachet's frequent appearances national TV, where she dishes out all the latest in style, fashion and trends! Keep up with her on www.courtneycachet.com or Facebook and join the conversation!