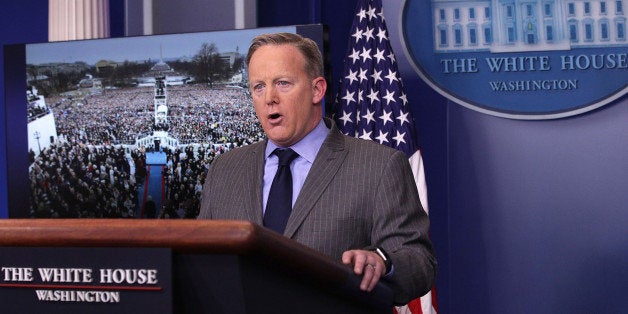 Sean Spicer became a household name yesterday when he attacked the media for their lack of "facts" regarding President Trump's inauguration attendance. While mostly political, rare tweets from Twitter account @seanspicer offer a glimpse into his soul. Here's what I learned from the tweets of the current White House Press Secretary and Communications Director for President Donald Trump: Sean just wants followers, is ready for Christmas music in October, but loves a last minute holiday deal. He wonders if the purchase is even worth it when he sees how long the checkout line is.
One of my favorite things about Sean is that he eats cookies as meals and pretends not to be phased by pop culture. Sean loves pop culture.
..but that couldn't be further from the truth.
..but he has a life, you know.
He can be an introvert sometimes.
What's the point of going to the matinee in an almost empty theater when some dude plops down directly in front of u

— Sean Spicer (@seanspicer) December 30, 2014
He said something nice once.
He could really use a lottery win.
He doesn't always get his socks right.