There are lots of ways to green your bathroom. You can buy a fancy toilet that doesn't require much water. You can clean everything with baking soda and vinegar. Or, you can recycle your toilet paper tubes into Despicable Me minions.
Which one of those sounds the most fun?
The clever world of toilet paper roll crafts boasts an impressive amount of projects that can be conjured up with a piece of cardboard that usually incurs waves of dread. The best part about these eco-friendly crafts? Even if you mess up, odds that you can still recycle them are high.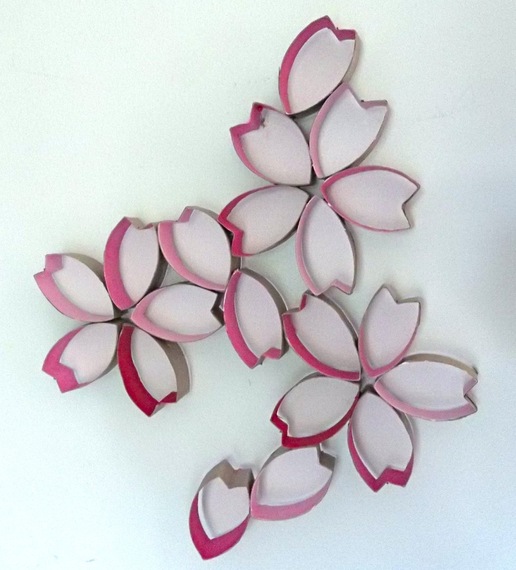 Geometric Wall Art
Pinterest pinners have inundated the site with this toilet paper roll wall art. For this trash-to-treasure craft, you cut up tubes of toilet paper rolls, dab on a little Mod Podge and paint, and turn your boring wall into a statement. Floral designs dominate the trend, but with a bit of gold paint, geometric shapes like these honeycombs are fit for living rooms and the nursery.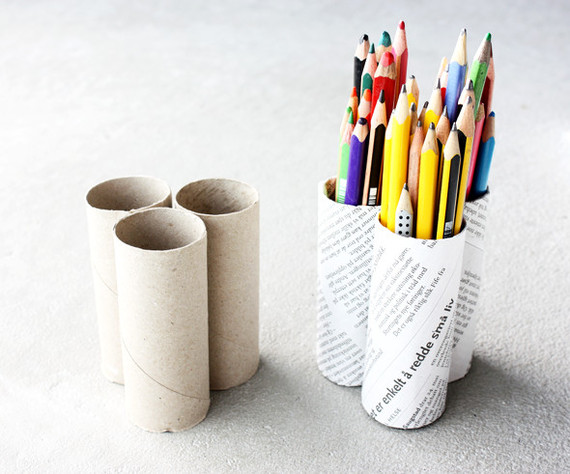 Upcycled Organizers
Dress up a few toilet paper tubes with leftover wrapping paper or scrap fabric to make pencil organizers for your desktop. Speaking of desktops, Apartment Therapy has a clever guide to crafting toilet paper roll organizers for rogue computer cables and extension cords.
If you're concerned these tubes might roll around, spraying pencils into the nearest floor vent, consider storing all the organizers in an upcycled tissue box.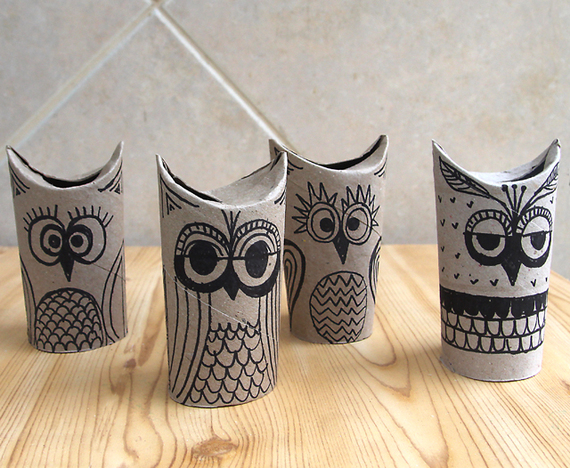 Toilet Paper Roll Owls
Grab the kids and your favorite Sharpie for this simple project that turns beige cones into endearing owl crafts. What a hoot! (Sorry.) CraftFoxes also has plenty of other owl crafts (that don't require TP).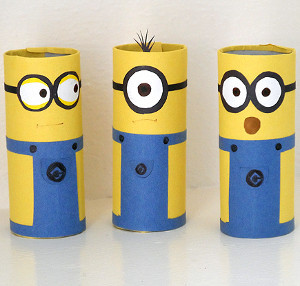 Toilet Paper Roll Minions
Crafting these "Despicable Me" homunculi will bring the family together. AllFreeKidsCrafts has provided a free pattern for the coverall and goggles so you can save time to make popcorn for the movie afterward.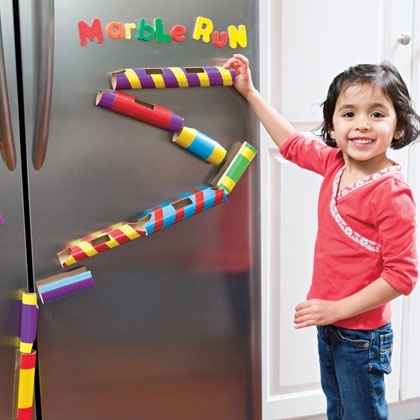 Marble Run
You might need to store up toiler paper and paper towel rolls to make a marble run, but it will be worth your time for the payoff. Plus the kids can safely playing in the kitchen while you're cooking dinner (and not pull on your sleeve when you're half blind from cutting an onion). Don't worry: you'll hardly hear the sound of marbles constantly hitting the floor over the sound of your children's merry laughter. We hope.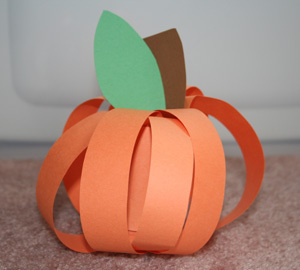 Pumpkins and Seasonal Crafts
These toilet paper roll pumpkins are a fun craft for older kids and can be recycled if they get batted around to disrepair by household cats. In the more frigid months, bring snowflakes indoors with toilet paper roll ornaments and a bit of glitter. If you've saved up enough tubes, challenge yourself to recreating this blogger's fantastic toilet paper roll advent calendar.
Want an idea for spring? This toilet paper roll Easter bunny toilet paper craft allows you to fill the tube with packets of candy when you're done!