Kids revel in snow days, but too many canceled classes are bound to make even the most patient parents a little batty. Save the family from boredom with these easy crafts and games. Most of them can be done with basic art supplies and scraps from your recycling pile!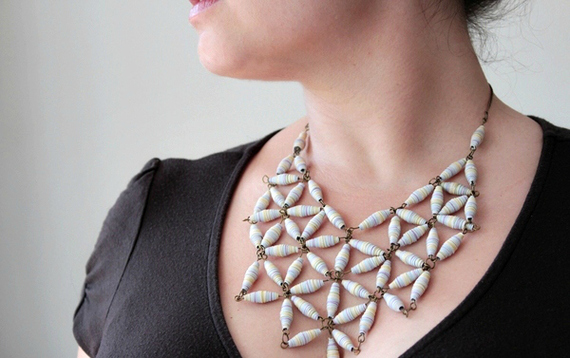 Magazine Paper Beads
Have a kid with piles of teen magazines by the bedside? Convince them to let go of least one issue in favor of making paper beads out of the vibrant ads. Grab the free template here and get cutting and gluing. Remember, these beads aren't just for stunning geometric jewelry. If you've got enough beads, you can make wall art or a paper bead curtain.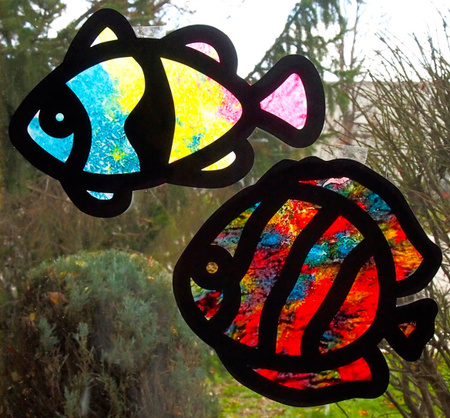 Crayon Stained Glass Suncatchers
There's more to do with crayons than just putting them to paper. With these free printable frames, wax paper, and an iron, you can turn an ordinary box of crayons into one-of-a-kind suncatchers. Use a pencil sharpener to make colorful shavings and then iron them between sheets of wax paper. Who needs the sun to enjoy a suncatcher?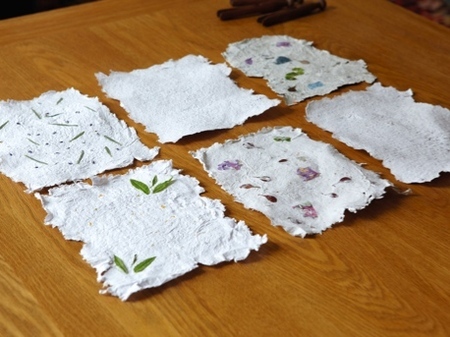 Handmade Paper with Wildflower Seeds
Now, what to do with all the paper you saved from crayon scribbles? Turn paper scraps or junk mail into greeting cards or seed paper. The kids will love getting their hands in the sludgy water, so be sure to round them up for handmade paper. When the storm passes, stuff the seed paper into hand-painted pots, like this rainbow flower pot or paper mache planter. The spring flowers will be a lovely reminder of your family.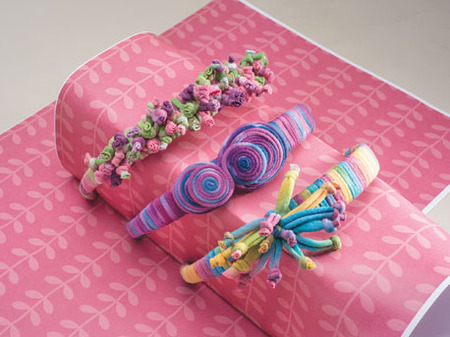 Upcycled T-Shirt Yarn Headband
They don't call it spring cleaning for nothing. Divide your clothes into "keep" and "donate" piles and conquer a cluttered closet. You'll probably end up with a pile of T-shirts the kids have outgrown. Save a few of them to make T-shirt headbands or infinity scarves.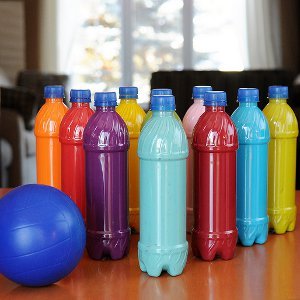 Games--No Batteries Included
There's nothing wrong with playing video games in moderation, but every parent would do well to have an arsenal of interactive games just for stormy days. Cut up some scrap fabric and fortify rolled up newspapers with tape to make an indoor carpet putt putt course. If Dad wants to go fishing, let him take the kids out into the living room with any old stick, thread, paper fish cutouts, and paper clips. Painted plastic bottles (or bottles full of water and food coloring) make great pins for indoor bowling.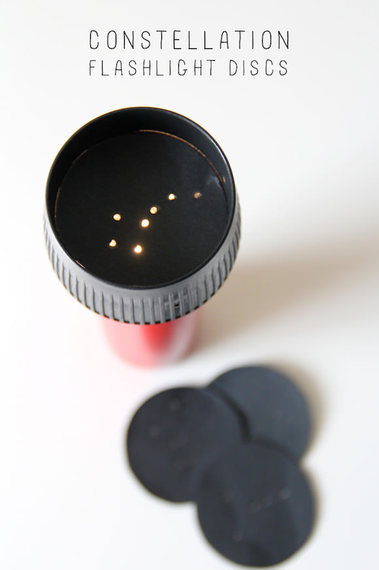 Constellation Flashlight Discs
Uh-oh. Has the power gone out? Looks like it's time to turn flashlights into educational tools. (No, wait, don't yawn yet!) If the weather has confined your family to the indoors, stargazing is out of the question. Still, crafting these constellation flashlight discs by Handmade Charlotte is a great way to learn about our stellar neighbors and the myths that gave them their names. If you're in the northern hemisphere, for example, the stars Castor and Pollux should be overhead. We know them as Gemini; the Babylonians called them the Great Twins and the Greeks said they were the children of Leda.
Science isn't only for boys! NASA wants more STEM scholars, so be sure to try out this easy craft if you've got a stargazer in the family!