The best hot dog in the town famous for hot dogs, perhaps the best hot dog in the nation, Best"s Kosher Franks, has been chewed up and spit out by the conglomerate that swallowed it whole. There are still a few packages in stores, and hot dogs keep well in the freezer, so run out now and buy all you can get.
Best's Kosher, whose franks ranked #1 in a double blind tasting of all-beef weiners by this taster (see below) has been shuttered. According to an AP report on Forbes.com, "Sara Lee also has been shedding businesses that don't fit into its strategy of focusing on categories where it is strong." According to multiple reports, the brand was profitable, just not profitable enough.
In addition to it's superb franks, Best's also sold knockwurst, Polish sausage, salami, bologna, chopped liver, pastrami, corned beef, and kishka (blood sausage). Sarah Lee also owns Hillshire Farm, Jimmy Dean and Ball Park brands, all of which will continue. The closing of the plant on Pershing Road in Chicago will mean the loss of about 185 jobs.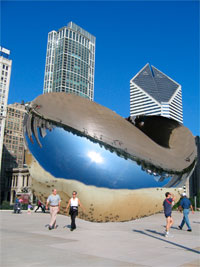 Best's was a venerable brand, established in 1886 in Cincinnati by German immigrant Isaac Oscherwitz, and nurtured for more than a century by his descendants. It was sold to Sara Lee in 1993. The company started its move to Chicago in 1925, set up shop in Bridgeport near the stockyards, and grew rapidly. At one time Best's was the brand sold at Wrigley Field, Comiskey Park, the United Center, and Soldier Field, where I enjoyed many of their garlicky, natural casing sausages. The story of Best's Kosher is told sweetly by Susan Berger, the founder's granddaughter, in an Chicago Tribune op-ed earlier this month.
Small profits, quality products, faithful followers, 185 livelihoods, and tradition are apparently meaningless to Sara. It's an all too familiar tale. WBEZ radio, the NPR outlet in Chicago, broadcast an interview with Berger and among the comments posted to their website was this telling eulogy by Larry Warsh, of W. Bloomfield, MI, who claimed:
"I was distributor for Best for 40 years and a broker for them for 10. When Sara Lee bought Best their attitude was that if a small broker could do the kind of business I was doing, how much more could their large brokerage organization do? It was a case of a large conglomerate buying a small ethnic company, letting go all the people that got Best where they were and putting in people that didn't really know about Kosher lunch meats. They were bound to fail."
It is not known if there is any buyer interested in acquiring the brand and/or its facilities. One can hope because, according to a BBC report, the U.S. has a shortage of kosher meats.
The lesson is that if you have built a business and you decide to cash in, kiss it goodbye, because there's no telling what the new owners will do with it. I have also lived through this heartbreak. In response to speculation that Perdue Farms was interested in getting into the kosher meat biz, one commentator on a Jewish website mused "Marcel Proust wrote about it in "Recherche du Temps Perdue." Proust's book titled A la Recherche du Temps Perdu was translated as Remembrance of Things Past. Sigh.
Killer Dogs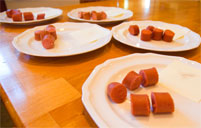 Here are my ratings of several brands of all-beef frankfurters. All tastings were double-blind.
Click here
to read the story of the Classic Chicago Hot Dog, with the recipe, and my list with reviews of the Top 5 Hot Dog Stands in the Chicago area. Read it and tell me how wrong I am.
The Best of the Best
- Best's Kosher Beef Frankfurters
- Hebrew National Beef Franks
- Sabrett Beef Frankfurters
Highly Recommended
- Hans' All Natural Uncured Beef Hot Dogs
- Joe and Franks Beef Franks
- Original Chicago Style Hot Dog
- Oscar Mayer XXL Premium Beef Franks
- Red Hot Chicago
- Scott Peterson Beef Franks
Average
- Applegate Farms Organic Uncured Beef Hot Dogs
- Ball Park Beef Franks
- Bar S Beef Franks
- Boar's Head Beef Frankfurters
- Daisy Brand Beef Wieners
- Nathan's Famous Beef Franks
- Oscar Mayer Beef Franks and Oscar Mayer XXL Deli Style Beef Franks
- Safeway Select Beef Franks
- Usinger's Beef Frankfurters
- Vienna Beef Franks
Not Recommended
- Bobak's Chicago Style Beef Wieners
- Eckrich Beef Franks
- Jewel Beef Franks
- Wellshire Farms All Natural Premium Uncured Beef Frank
Remember, no rules in the bedroom or the kitchen!
All text and photos are Copyright (c) 2009 By Craig Goldwyn, AmazingRibs.com, and all rights are reserved. Click here for information on reprint rights.