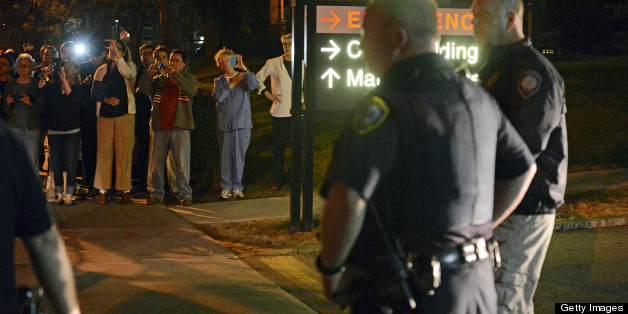 Over the course of the past week, we witnessed the power of real-time news reporting with a major story.
We saw the good: helping investigators with tips to find the suspects and informing residents during a manhunt. We also saw the bad: the rapid spread of misinformation, innocent people being blamed and accusations involving racism. Emily Banks spoke about both in her Mashable piece, "It's Time For Truth On Social Media."
Reddit had an entire section devoted to determining the bombers, a photo uploaded to Facebook of a suspect leaving the scene went viral, USTREAM saw more than 260,000 people listening to the Boston police scanner simultaneously at one point (more than half on mobile devices!)... the list goes on.
And unsurprisingly, one of the most interesting places of the week was Twitter with its real-time updates. CNET Senior Editor Dan Ackerman may have said it best, that Twitter is a place "you can get a lot of information from different sources at the same time." There were chaotic moments, there were rumors, there was a lot of noise, but in the end, Twitter was able to tell this story in a real effective way, especially if you followed many different accounts.
Here's a look back at 50 tweets, including 15 pictures, and five YouTube videos (one for each day) that tell the story of the Boston Marathon bombing, from beginning to end.