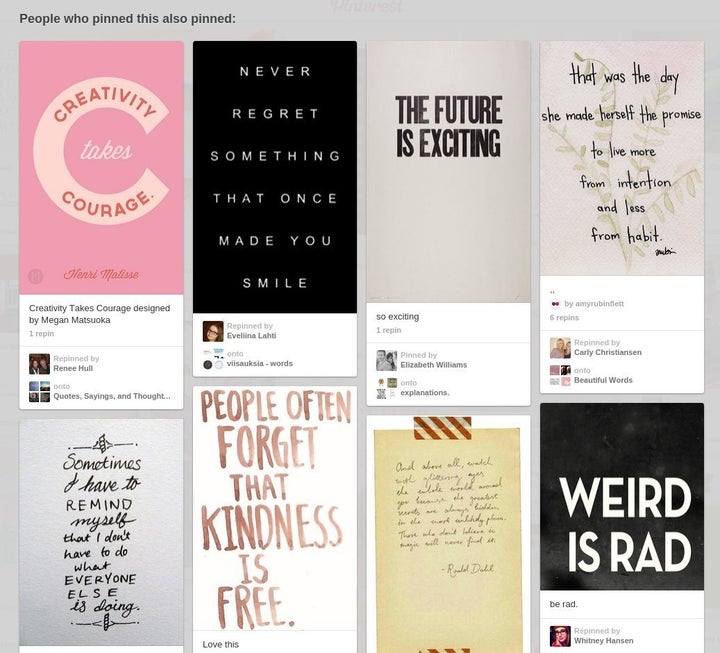 It's not a dramatic new look, but if you spend some time with Pinterest's latest overhaul, you'll see it's easy to find more content you'll enjoy, quickly. And as a result, you'll probably spend more time on the social network.
Indeed, Pinterest's redesign focuses heavily on discovery. Geekosystem summed it up as: "they wanted to make it easier for users to find more pins to pin." It sure seems that way. There are related pins everywhere you go.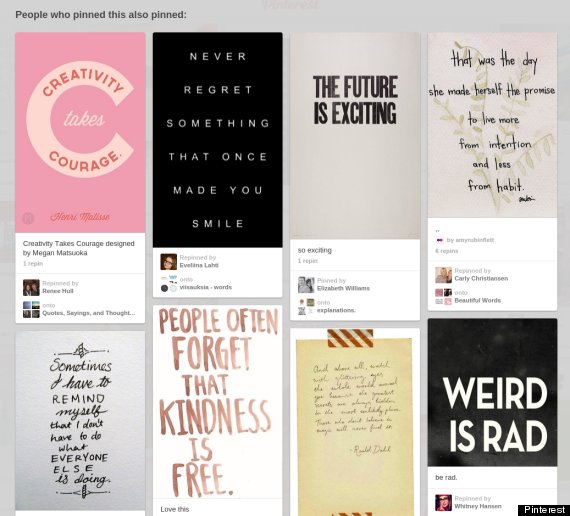 Underneath every pin's page, if you scroll down, you now see "People who pinned this also pinned" with a series of often related pins. If you liked the first one, you'll probably like these, and I found in my case the recommendations worked really well. It's reminiscent of Amazon's "You Might Also Like." TechCrunch's Josh Constine likened it to YouTube related links and wrote, "As if Pinterest didn't have people addicted enough already, related pins could make sure you never leave."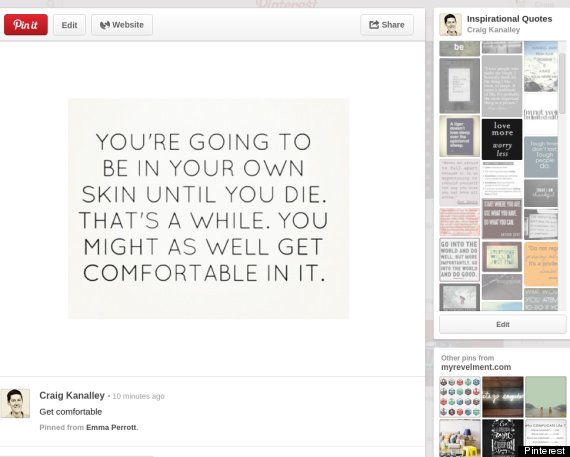 To the right of each pin, you'll now see other pins from whatever board you're on; you can click on any to browse without leaving the page. To the bottom right, you'll find other pins from that source, wherever the pin originated.
Of course, like before, you can also click any user name that appears to see all of their boards and pins.
Along with the new look, overall performance has improved. You can navigate the site lightning fast, and infinite scroll means you can easily spend a lot of time there.
A look at old Pinterest and new Pinterest side-by-side shows the aesthetics haven't changed greatly (below, old on the left, new on the right). Pictures are slightly bigger. There's less clutter on the left-hand side. And yet, again, the changes are noticeable if you spend some time with the new site.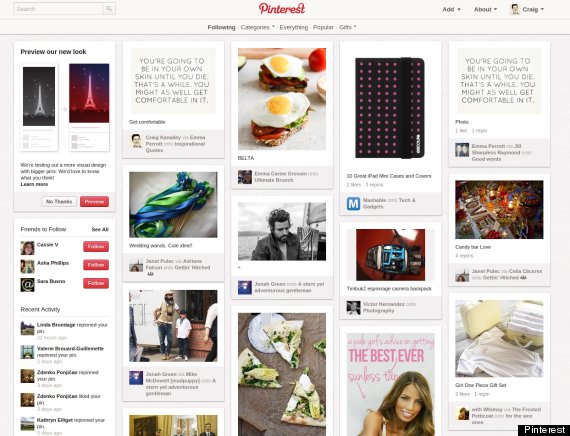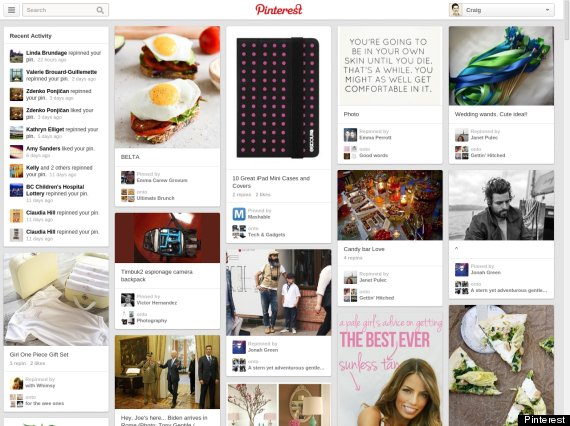 Pinterest says its iOS and Android apps would be updated soon to reflect the changes.