Born on the same day, Charlie and Joe Casely-Hayford could almost pass for brothers. Their conversation flows easily oscillating from talk of the business to reminiscing about family memories. In reality the menswear design duo are father and son. Their close relationship coupled with their individual styles and experiences are intrinsically linked to the legacy that they have been building since 2009.
Casely-Hayford is a clothing brand for the modern British man. The aesthetic is a well-balanced mixture of sportswear and tailoring; entirely wearable whilst also being completely design led. They do not follow or attempt to create trends, instead opting for a process of perfecting key pieces through use of modern technology, traditional craftsmanship and taking inspiration from classic silhouettes. A key example being the 'Faeroes' knitted cardigan, produced by a family of knitters in Italy using a particular stitch and tension which resembles a fabric more than a knit."The best pieces we've produced can be worn by Charlie or myself [...] the trans-generational element is really an important aspect", explained Joe when the Crane.tv team visited their East London showroom.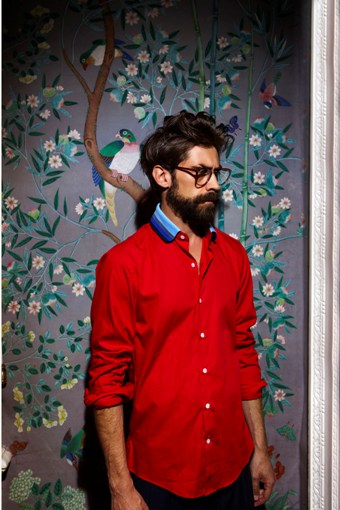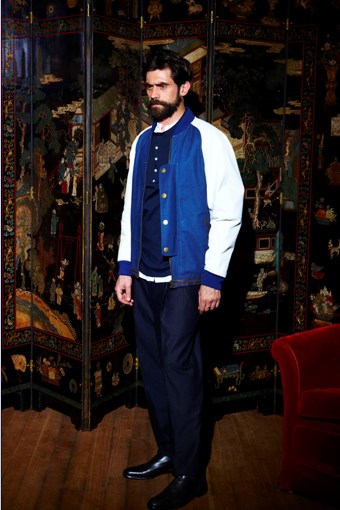 Images from the Casely-Hayford Autumn/Winter '12 Lookbook
Though Joe also claims that, "generally our design process is 'the strongest man wins'", it seems more like a quiet battle of perspective rather than a full on arm wrestle. This tension, fought over the unbroken time that is only experienced in family-run businesses, seems to be a key ingredient to their success. Charlie adds, 'each garment has a very long story behind it, I'd like to hope that people can see that each one kind of has this memory'.
Words like 'memory' convey the intention of Casely-Hayford. These are clothes born out of family -- love for each other and a passion for their craft. There is a clear sense that they aren't doing it for glory or financial gain but for the sheer satisfaction that comes from building something good, something that can be passed down from father to son, whether that is a modern heritage brand or a well-made sweater.
Text by Angelica Pursley for Crane.tv
Crane.tv App now available for Nokia devices from the OVI Store