Damien Hirst is the art world's Marmite. You love him, or you hate him. Many have lambasted the forty something British artist for his use of shock tactics, and seemingly ludicrous selling prices while others praise his refreshing originality and comments on the culture of modern art, and indeed society as a whole. But whichever camp you fall in, Hirst's latest exhibition - a twenty year retrospective at the Tate Modern - is not to be snubbed, and undeniably houses some of the most iconic artworks of our generation.
Hirst first came to prominence in the late 80s when he created Freeze, an exhibition of his own work and that of fellow Goldsmiths students, that has been credited with starting the YBA movement of the following years. His most famous work, and the subsequent symbol of Britart worldwide, The Physical Impossibility of Death in the Mind of Someone Living, which consisted of a shark suspended in formaldehyde, came in 1991 and created a huge divide in opinion, a division which has stuck with Hirst throughout his career - is it art?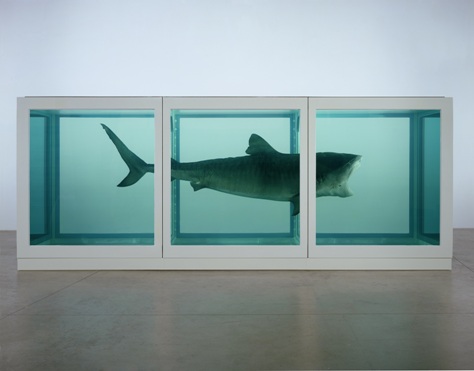 The Physical Impossibility of Death in the Mind of Someone Living, 1991
Crane.tv caught up with the curator of Hirst's exhibition, Ann Gallager, to ask her opinion. "My desire for the visitor when they come to this exhibition is to forget what they may have heard about Damien Hirst and just concentrate on looking at the art because this is work that is very much about the audience reacting with themselves," she told us.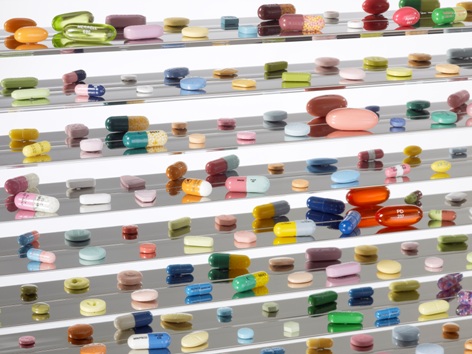 Lullaby, The Seasons, 2002
"We've been talking with Damien for a long time about making an exhibition and in this Olympic year, when a huge international audience will also be visiting London it was the opportune time to showcase his work."
Whether the controversy surrounding Hirst's work will ever die down is yet to be seen but one thing's for sure, love him or hate him, you can't miss him.
Text by Holly Fraser for Crane.tv
Crane.tv App now available for Nokia devices from the OVI Store