In his latest performative exhibition, New York-based artist Daniel Arsham is cast in the role of future archaeologist.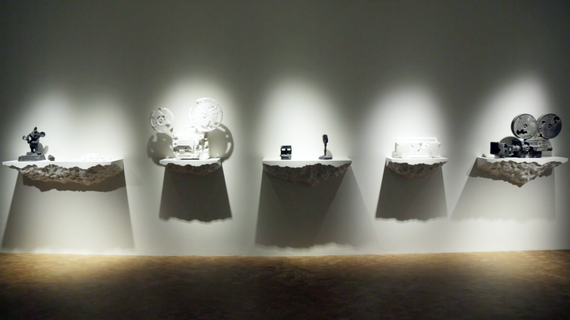 #recollections at Pippy Houldsworth Gallery is Arsham's first solo show in London. Imagining himself as a prospective excavator, he has created an exhibition that consists of a series of cast technological objects from the not too distant past. Arsham trawled through ebay, snapping up retro film reels, ghetto blasters and microphones, which he fossilised with volcanic ash and crystal, using chemicals to create the effects of many years in a matter of hours.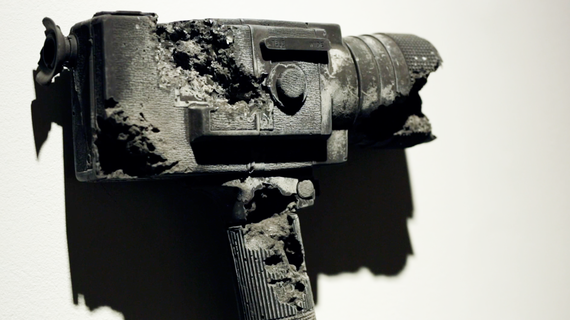 Arsham is the youngest artist to have worked with the late dance legend Merce Cunningham. Not surprisingly, performance is an integral part of his work. While working with Cunningham Arsham met dancer Jonah Bokaer, with who he has continued to collaborate.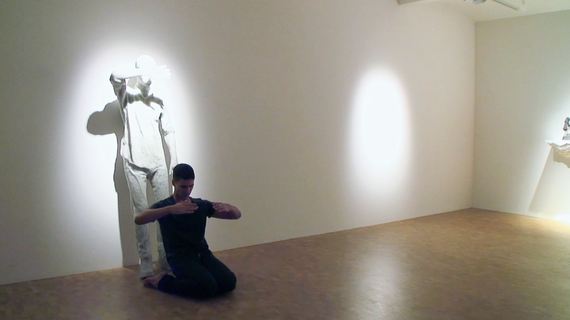 #recollections opened with a performance by Bokaer, a precursor to the pair's performance at Art Basel Miami Beach in December.
Text by Leila De Vito for Crane.tv
For more cultural news follow Crane.tv on Twitter or find us on Facebook or Instagram