Situated in West Village, downtown New York, Employees Only is certainly causing a stir. The Hudson Street cocktail bar evokes an atmosphere of frivolity reminiscent of the 1920's and 30's era. Its "speakeasy" ambience is helped by cosy backlighting, a steel-facing fireplace and a pressed tin ceiling.
Unsurprisingly, it has just won awards for The World's Best Cocktail Bar and World's Best Drink Selection at the fifth annual Tales of the Cocktail Spirited Awards held in New York. Offering its clientele well executed infusions with lavender scented gin or vermouth tinged with herbes de Provence for example, Employees Only does boast an impressive selection. Currently, its best seller is a Luksusowa Potato Vodka and St.Germain elderflower liquor, pureed blackberries and fresh lemon juice.
The vision for the bar stemmed from the idea that workers looking for a late night eatery and cocktail could visit after work. The very name alludes to the insider vibe this bar creates, an aura of after-hours exclusivity and perhaps even something a little illicit.
Crane.tv met with Steve Schneider, a mixologist who is one of the five principal bartenders. His work is "more than just serving drinks." Dressed in a white suit, Schneider explains that a mixologist should know the proper techniques, know the story of every bottle behind the bar, essentially serving as a walking encyclopedia. He also suggests that it is just as important that mixologists maintain an air of humility.
The real charm of Employees Only lies perhaps in the ability of the bartenders to create an atmosphere of fun. Their expertise, passion and energy for their work excite the customers and in turn create an energy that can only really be described if you visit and taste their lavish concoctions.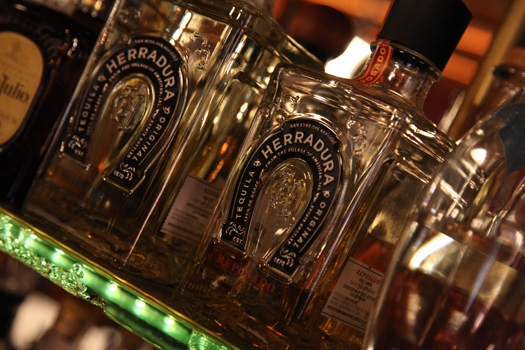 Text by Natasha Seagrove for Crane.tv
Crane.tv App now available for Nokia devices from the OVI Store