Paper. We use it daily in one way or another; to scribble and draw on, to feed our printers or simply just to read off. But this material is capable of a lot more. This is where paper engineers like Lydia Shirreff come into their own.

"I guess I got a bit bored of seeing flat things on walls," she says about her beginnings in the design world. And luckily so, considering her already impressive, still constantly expanding, client list - ranging from Tatler, Vogue, Grazia and Elle magazines to De Beers, Harrods and Lush in the retail world.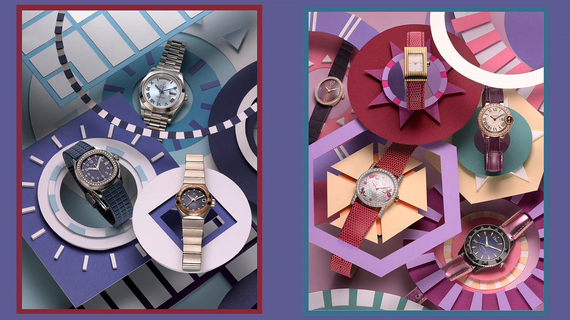 Considering this, the possibilities for paper art seem endless. Whether it's set design for a photo shoot, stop motion animation for a website or seasonal gift packaging, intricate, hand-made, three-dimensional paper design is the advertising approach brands opt for in order to stand out to bring a touch of traditional craft back into a predominantly digital industry.

It's the combination of approaching a traditional medium with modern techniques and being inspired by sculptural work of the likes of Jeffrey Koons that makes Lydia's self-taught craft exciting to look at.

A love for shapes, patterns, textures, and an unconventional approach to design, results in her permanently exploring the limits of working with paper.

"I usually start from a sketch, and don't really plan that well, it's more trial and error," she admits, as she sits surrounded by the beautiful results of her apparently uncoordinated work method.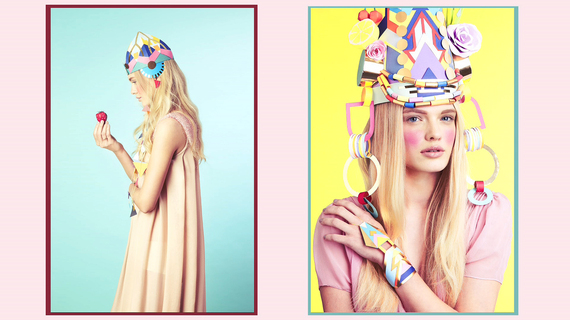 For Lydia, as for every artist, bouncing ideas off someone else is essential. It therefore comes as no surprise that she often collaborates with photographers and is also part of Sope Studio, a design collective consisting of five young creatives, each with a different skill set ranging from textile design, illustration and print to up-cycled product design.
Text by Ruth Amelung for Crane.tv
For more cultural news follow Crane.tv on Twitter or find us on Facebook or Instagram