'Rising stars' are words often bandied about a little too freely, but here at Crane.tv, we think that Life In Film really are deserving of the accolade. The indie pop-rock foursome have been bubbling under the surface of the music scene since 2009, but with the release of their second single, the heartfelt Carla, looming large we don't think it's much of a gamble to say that we'll be hearing a lot more from these boys in the next few months.
And it's not just their music -- a mixture of jangle pop and modern indie -- that we like, the boys made us laugh too. Chatting to Crane.tv about his earliest musical memories, bassist Dom told us, "I had an argument with my Mum and she threw a ghetto blaster down the stairs and it hit me in the head... and there was plenty of sound involved there."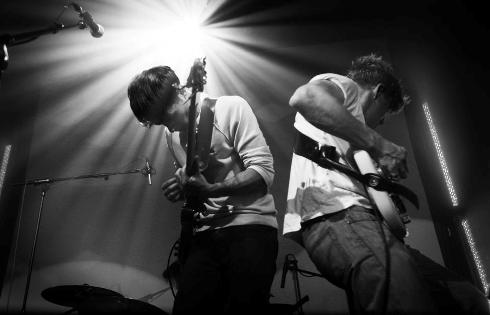 For anyone wanting to hear more, Life In Film's debut album will be out later this year and has seen the boys work with Stephen Street, the British producer of The Smiths and Blur fame. "Working with Stephen was great, we just told him to make us sound like The Smiths," jokes guitarist Edward. By the sound of things to come, it looks like Life In Film should get used to living life in the spotlight.
Text by Holly Fraser for Crane.tv