Building on sand is a wobbly affair, but the foundations of Design Miami/ - now in its ninth year - are as solid as ever. For five days some of the world's biggest designers, curators and collectors will pass by the fair's sandy pavilion entrance, designed by the New York outfit Formlessfinder, and congregate under one roof. According to the fair's redoubtable director Marianne Goebl, this year audiences can expect a wide spectrum of work, ranging from large-scale to small, with a focus on works that represent the intersection of digital and analog.
Typically the festival showcases emerging talent and this year the spotlight is on contemporary American upcoming stars such as David Wiseman and the Haas Brothers - both represented by R 20TH Century - and Jonathan Muecke at Volume Gallery.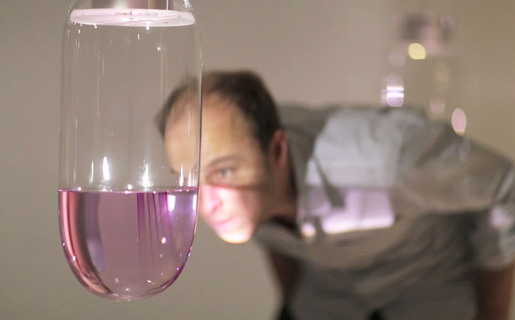 Goebl's must-sees include jewelery as "wearable sculpture", and Jean Prouvé's 1944 pre-fabricated house shown for the first time by Galerie Patrick Seguin. Also not to be missed is Simon Heijdens' mesmerizing collaboration with Perrier-Jouët.
Text by Leila De Vito for Crane.tv
For more cultural news follow Crane.tv on Twitter or find us on Facebook or Instagram