Gaetano Pesce, like his ideas, is well travelled. Born in Italy in 1939, the architect and designer has, over a career spanning four decades, conceived public and private projects in the US, Europe, Latin America and Asia. He's also taught in France, Italy, Brazil and Hong Kong and has had homes in London, Venice, Helsinki and Paris.
Since 1980 however, he's been based in New York City, so it seemed only natural that Pesce should put forward, in 2002, a proposal for the World Trade Center rebuilding project. Pesce's twin towers were to be supported by a heart-shaped structure, picking up on the famous t-shirt motif associated with the city. It conveys Pesce's love of his adopted hometown.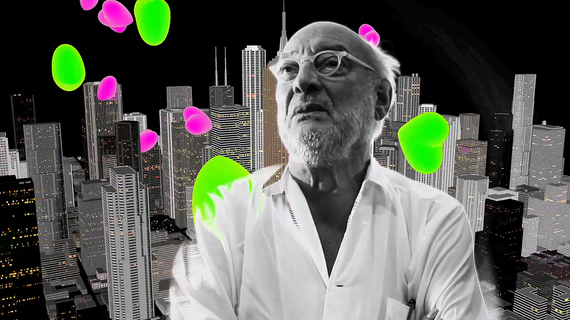 "The two towers were more important than the Statue of Liberty as a symbol of this city," he says in thick Italian tones. "It was my duty." It remained unbuilt of course, but for Pesce, modernism is less a style than a method for interpreting the present and hinting at a future in which individuality is preserved and celebrated: "Art is an expression of reality," he says.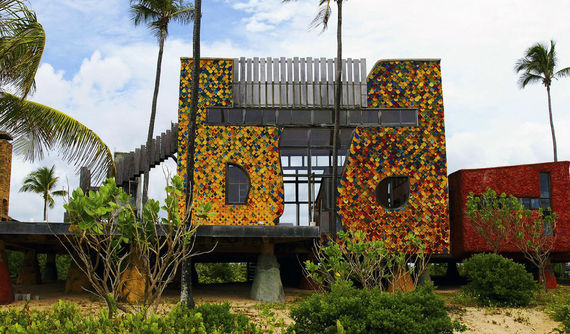 Pesce sees architecture as "king or queen of the arts" and says humour is vital: "I try to express the spirit of the place. To be always serious, like most architects are, is very boring. I like to see people express themselves without barriers."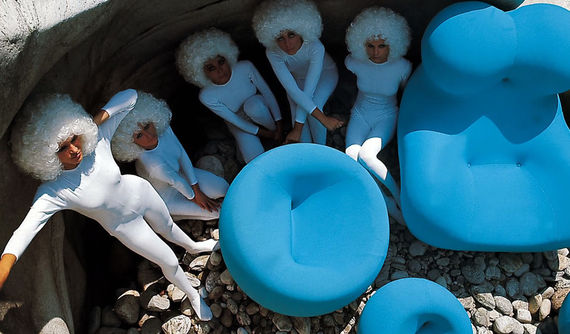 But it's curiosity that drives him. "Curiosity brings you to discovery and when you discover you are able to make innovation," [sic] he says. "I'm always discovering things because reality is continuing to provoke us... the importance is to pay attention."
Text by Tom Jenkins for Crane.tv
For more cultural news follow Crane.tv on Twitter or find us on Facebook or Instagram