What constitutes good design? "Imagination, originality, creativity, time and passion." So says Zeev Aram, founder of London design Mecca Aram Store, and he should know. Since opening his first showroom on the King's Road in 1964 Aram has been at the forefront of design retail in the UK, seducing the British public with the impeccable aesthetics of designers such as Eileen Gray, Breuer and Le Corbusier, amongst others. At 82, Aram is unwavering in his commitment to high quality contemporary furniture and lighting.

"Design is a very important thing. Although we do take it slightly whimsically and light-heartedly, I take design very seriously, because it affects our lives everyday," he says. "It can be enlightening, pleasurable or just mundane. You can sit on a rock and it's okay, but it's much nicer to sit on an Eileen gray chair."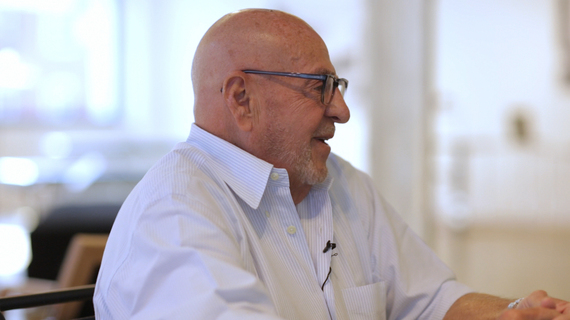 The London that greeted Aram on his arrival from Israel in 1957 was virtually a design wasteland. Whilst working for several architects in those early days, including the Brutalist Ernö Goldfinger, he began to notice an alarming trend amongst the well-heeled clientele: "There was this anomaly," he says now. "People were driving cars, they had televisions but when they went home they wanted reproduction antiques, which to my mind was complete nonsense. I decided to try my best to bring furniture to the public that was contemporary, correct for the time."

That was 50 years ago and the Aram Store can now be found in 20,000 sq ft of elegantly curated space in Covent Garden, with a gallery attached. But Aram's passion for emerging talent and appreciation of a well-designed object is undiminished by time, though through experience he as learnt to be cautious.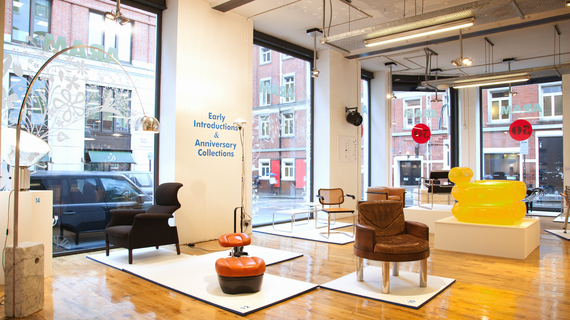 "It can be a dustbin, a paper cup in a coffee shop - if it's well designed, it gives me pleasure. [But] one has to be very careful when pronouncing future stars, classics, and future classics - 'future classics' is the most ridiculous phrase I've ever heard. You or me as the buyer or detector, have to be able to look through, like mining gold in water to find the little nuggets."

Thankfully, Zeev Aram has been uncovering design gold for nearly half a century now.
Text by Tom Jenkins for Crane.tv
For more cultural news follow Crane.tv on Twitter or find us on Facebook or Instagram