Andy was cementing the cinderblocks together deftly as he was speaking to me in his rapid-fire way, when I remarked "You, ah call yourself a Tico (native Costa Rican) but you sure don't look like any I have ever seen!" His blue eyes sparkled as he looked up, his red hair providing a dramatic contrast to both his eyes and the azure Carribean sky, as he replied, "Well...it's a long story, but rest assured I am a Tico through and through, just of Scottish descent via American parents!"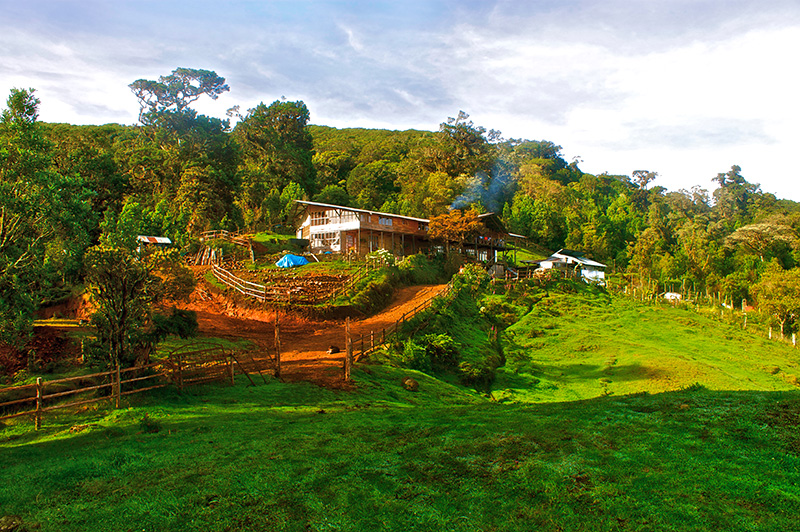 We were working with a group of my high school students I had brought to his country for a two week Eco-Immersion -- something quite different from most Ecotours and International Student Travel. Andy was our Guide Extraordinaire! For several days we were working with local school children and their teachers in Puerto Viejo on a community service project to build a new classroom building. Since that time, I have learned a great deal more about Andy and his family-and about many other amazing folks in this diverse country doing exciting work related to sustainability and conservation issues. I was so blown away by how powerfully hundreds of my own students had been transformed after spending time with Andy and other visionary Ticos that I eventually left a great school after 35 years of classroom teaching to run the company I was a client of for 13 years-Costa Rican Adventures, now Chill Expeditions.
Any amount of time spent with Andy Seelye and his family -- his mom Maxine and four sisters -- is a delight and always a great learning experience. I asked a student who had returned to Seelye farm, located high on the continental divide at 9000' along the Cordillera de Talamanca range in the beautiful and strange ecosystem known as the paramo, what she got out of her experience, as part of the Gap Year program we had arranged for her. She told me, "You know after spending time with Andy and his sisters (in their 30s)-who never have been to school for a day in their lives, yet built with their bare hands an off-the-grid, sustainable lodge that sleeps 40, know hundreds of these exotic plants and birds, cook up some of the tastiest homegrown meals ever and who read voraciously, I realized that I just wanted to learn...about everything! Intrigued by their extensive knowledge of nature and persistent curiosity to learn, she added, "I am so inspired. I now cannot wait to go back to school, for the first time in my life".
Not an uncommon outcome after meeting the Seelyes, whose mom and dad left the States 35 years ago on a vacation to Costa Rica and...never left. We love bringing student groups and families up to their Swiss family Robinson type farm, where the alpine air and climate are a refreshing change from the hotter lowlands on either coast. Just sitting on their porch sipping friend and neighbor Arturo Segura's organic coffee (some of world's best- that is a whole other story!), volcanoes in the distance-the Pacific too, is a sublime experience. When the mist clears, a trip down to the castle tree, which is hollowed out with the equivalent of a rock climbing gym wall on the inside, to clamber up to one of the tree's expansive perches with what can only be described as "moss sofas," then taking a seat and keeping an eye out for the elusive Quetzal, is a must.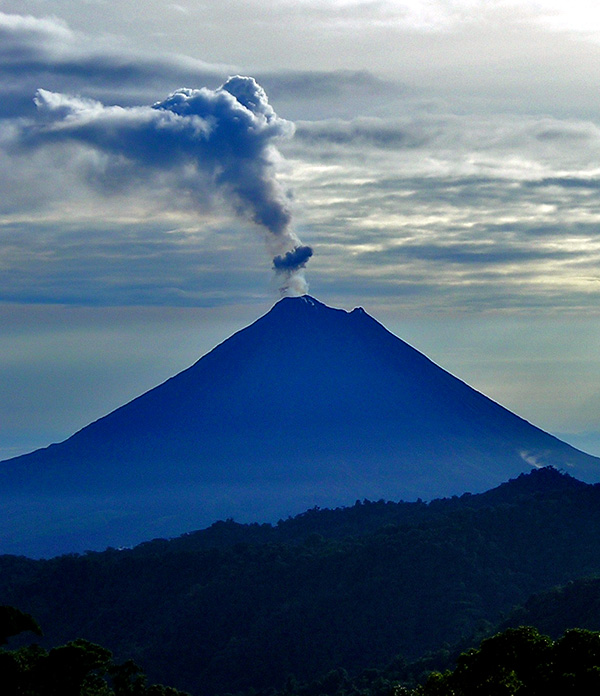 From there, checking out the old generator which is now powered by a roaring mountain stream and provides all electricity for the lodge is an eye-opener as is the grey water system that passes through a complex of flower beds on the steep hillside below the lodge. Early the next morning join the milking of the cows and if you stick around help turn it into some of the finest cheese you've ever tasted. After hiking along the bucolic trails winding through the spectacular primary forest, warm up around the fascinating wood fired stove, which wrapped in copper tubing heats the water for your soothing shower. The aromas wafting in from Maxine and Daisy's kitchen are intoxicating. Whatever your interest-living sustainably, the unique ecosystem, cooking, dancing, raising a family off the grid, the politics of homesteading, among several-here are few places anywhere that are more conducive to having fun and learning by doing than Seelye Farm. It should be no surprise that four of the Seelyes have worked as guides for Chill Expeditions as we have aspired to create the most inspiring guide corps possible. One of the best aspects of my job is searching for and finding collaborators and guides with the same passion, drive and awe inspiring stories! Such visionaries are the key to leveraging a cool country with exotic wildlife and natural wonders into a magical experience way beyond a vacation.