Since its launch in November 2011, Create Jobs for USA has mobilized more than $15 million in donations and helped create and sustain more than 5,000 American jobs. I'd like to share the story of Jimmy Griffin and Vince Berg, who created 19 of those jobs.
Downtown Seaside, Ore., was once a thriving vacation destination for West Coast families seeking wholesome summer fun. As the fishing and logging industries left the area, many local jobs were lost, and as railroads abandoned their tracks running from Portland to the North Coast, the town took an economic downturn. Jimmy Griffin and Vince Berg wanted to help rebuild Seaside's reputation as a coastal destination. They envisioned opening a small brewery that captured the essence of Oregon's thriving north coast beer culture, and would draw new tourism to the area. They selected a 4,400 square foot, 99-year-old building at the intersection of the two main tourist routes in Seaside -- this building had stood empty and dilapidated for more than 10 years. With the location set, they approached Craft3, a community lender, for a loan for Seaside Brewing Company. The loan from the community lender provided Jimmy and Vince with needed financing to complete renovations and buy equipment. Seaside's opening created 19 new full-time jobs and helped revitalize the town by bringing in desperately needed new revenue.
Create Jobs for USA is an initiative to help create and sustain jobs in the U.S. by funding community businesses like Seaside Brewing Company. It began when Howard Schultz, chief executive officer of Starbucks, became frustrated by rising unemployment numbers and could no longer be a bystander. In a letter he wrote on Nov. 2, 2011, Howard said: "Create Jobs for USA was born from a deep-seated belief among those of us at Starbucks never to accept the status quo, and a sincere desire to address our nation's unacceptable unemployment rates."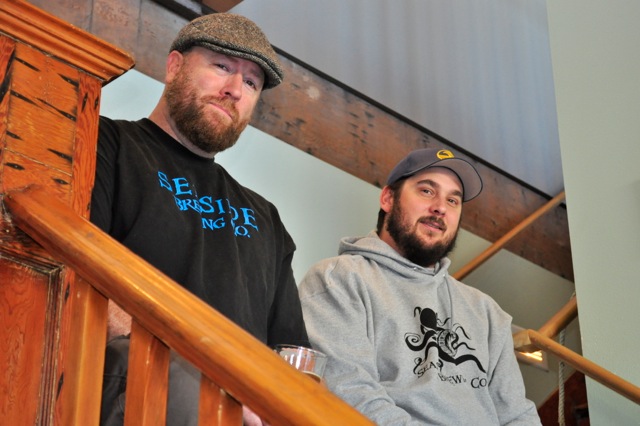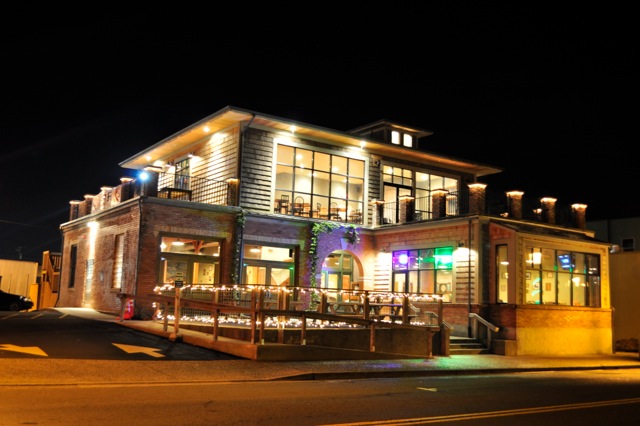 Starbucks reached out to Opportunity Finance Network® (OFN) -- a national network of community lenders that invest in opportunities to benefit low-income, low-wealth, and other disadvantaged communities in the U.S. -- to partner with them on this job-creating initiative. OFN's community lenders build businesses, create health centers and charter schools, expand low-income housing opportunities, bring healthy foods to low-income communities, and create jobs every day. Starbucks chose OFN as a partner because of their national network of community lenders, their performance-orientation, and their impact creating and retaining jobs.

To jumpstart the program, the Starbucks Foundation made a $5 million contribution to Create Jobs for USA, and helped mobilize other corporations as well as 800,000-plus individuals and small businesses to support Create Jobs for USA.

With your help, we can do even more. And the JobRaising Challenge will help us do just that.
We at Starbucks are thrilled that OFN and the Create Jobs for USA program has been selected as a finalist in the JobRaising Challenge, which is designed to raise funds and awareness for innovative solutions to the jobs crisis. We are so proud of the thousands of jobs created or retained through Create Jobs for USA already, and grateful to the hundreds of thousands of people who donated online or at a Starbucks store, and to our like-minded partners: Banana Republic, Citi, Google Offers, and Mastercard. I hope you'll join with us in the continued success of Create Jobs for USA by supporting OFN's campaign to win the JobRaising Challenge.
Please help Create Jobs for USA win the JobRaising Challenge by making a donation--and ask your friends, family members, and co-workers to help by sharing the information with them, as well.
Together, we can support the creation of even more American jobs for those who desperately need an opportunity to get back to work, like those in the coastal town of Seaside, Oregon.
__
Gina Woods is the director, executive communications at Starbucks. Gina played an instrumental role in the success of the Create Jobs for USA initiative.