Strong businesses aren't always able to get the financing they need to grow and thrive. At Montana CDC, a Community Development Financial Institution (CDFI) that's supported Montana businesses since 1986, we provide flexible financing and consulting that helps businesses like The Nova Cafe in Bozeman, MT grow, thrive, and create jobs.
In 2005, Serena Rundberg moved from Silicon Valley to Bozeman, leaving behind a career in software sales to pursue her passion for food. She purchased a restaurant on Bozeman's Main Street. The restaurant -- The Nova Cafe -- has a strong sense of style, like its owner. It's become a hip downtown mainstay, where customers enjoy locally-sourced food served by an outgoing, much loved staff.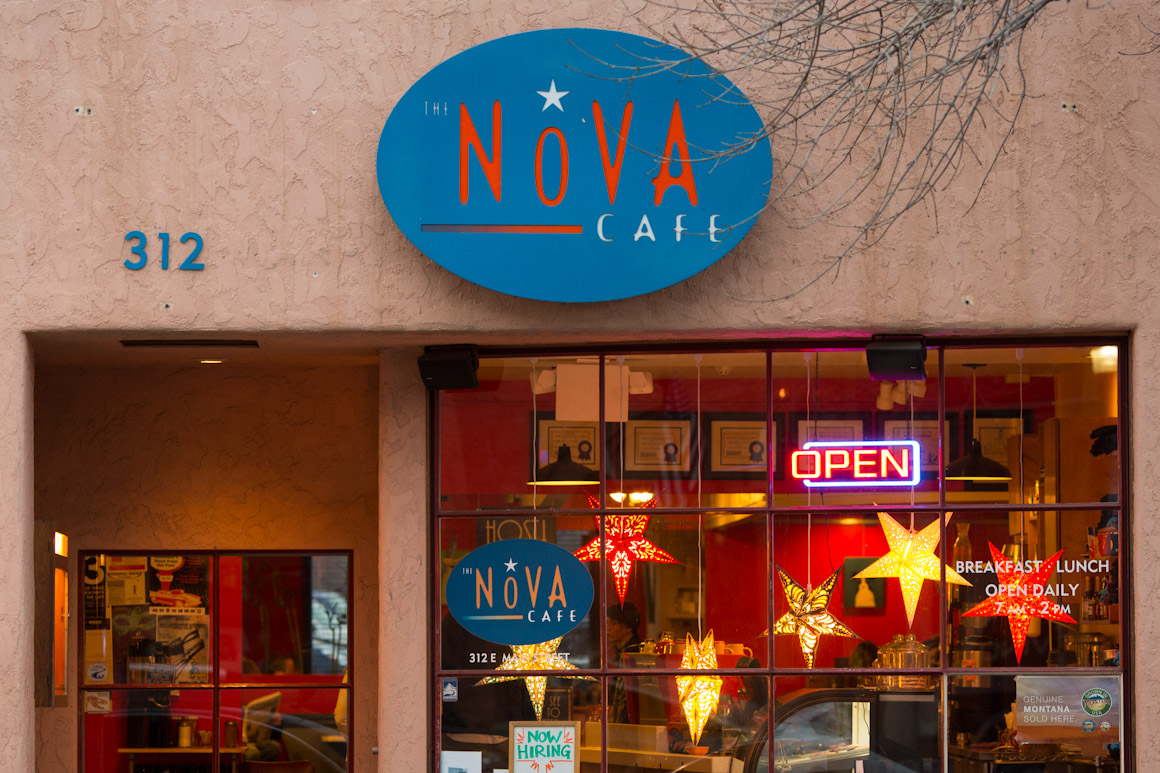 The Nova Cafe strives to be an integral part of the Bozeman community by supporting local artists, farmers, producers, and other businesses. It offers a children's menu and gluten-free-baked goods, plus a changing exhibition of artwork by area artists. All of these factors -- as well as Serena's strong management skills -- have earned it accolades as a local website's Best Breakfast in Bozeman for the last five years.
In 2011, The Nova Cafe's leased premises needed some serious updates to keep it up to code, including repairs to the dining room floor and major kitchen renovations. With little collateral, Serena was unable to get a traditional bank loan. Her local banker referred her to us at Montana CDC. Seeing the strength of the business operations and management, we provided Serena a loan to complete the necessary improvements, purchase needed equipment, and support working capital.
We caught up with Serena last month -- three months after she completed the remodel and reopened the space. We wanted to know about the impact of our financing and how the funds have helped her, her business, and the community. "The loan not only helped retain the equivalent of 14 full-time jobs, but created another 1.5 jobs with the addition of a full-time barista and additional prep shifts," she said.
Since the loan, The Nova Cafe's most recent sales show an increase of almost 9 percent over last year and an increase of 625 additional customers. Good for The Nova Cafe and good for Bozeman!
One of our staff members, Sean Becker, has had breakfast with a group of friends at The Nova Cafe every Friday since the restaurant opened. He recently spoke with Julie Tate, the cafe's new barista. She was excited to talk about her work, "I'm new to Bozeman and thrilled to have a job downtown within walking distance of my house. It's exciting to work in a local business that enables me to engage quickly with my new community. And this job provides the means to support myself, especially in these difficult financial times."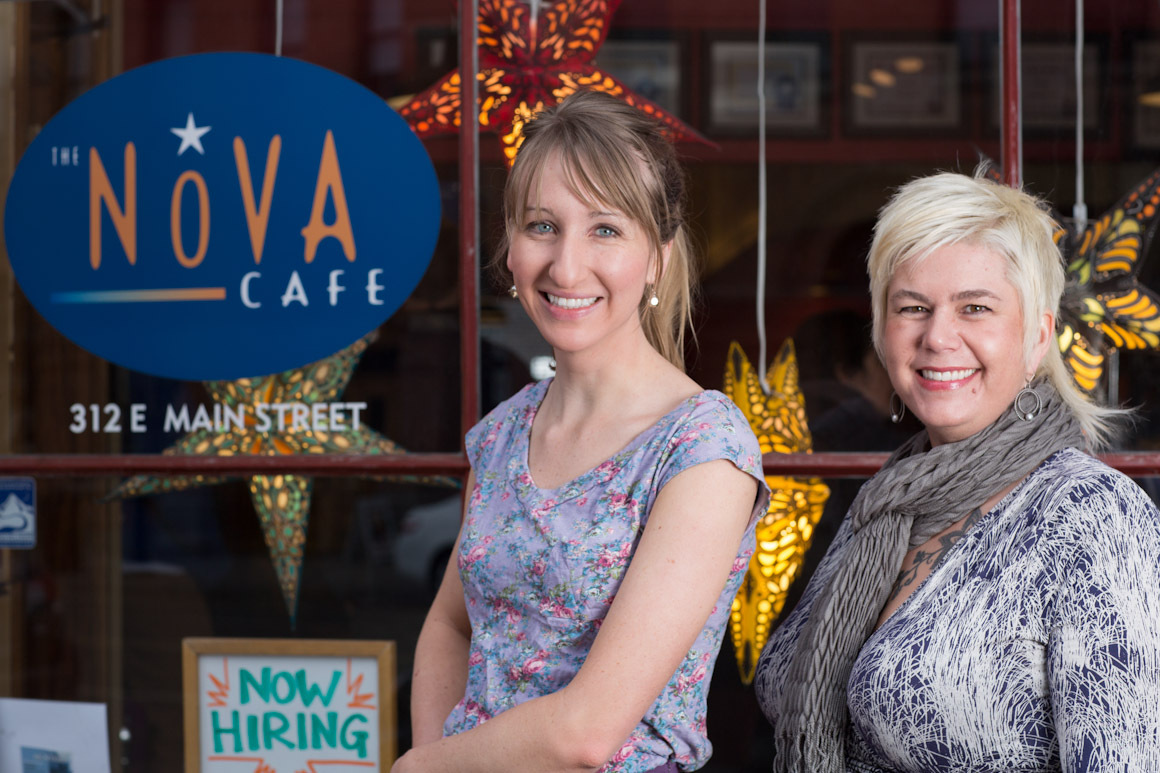 The Nova Cafe is just one of the many loans in Montana CDC's portfolio -- and Serena is just one of our happy clients.
Since our inception, Montana CDC had provided more than 450 loans totaling more than $45 million dollars. We serve the entire states of Montana and Idaho. CDFIs are few and far between in both states, which means a lack of capital for those turned down by traditional lenders, as wells as a lack of business education to help turn their dreams into a reality. Montana CDC is providing more access to capital and helping to create jobs by providing flexible capital and in-depth consulting to businesses that do not qualify, for any number of reasons, for more traditional financing.
As demand grows, we need to grow as well. Programs like Create Jobs for USA help us expand what we do so that we provide more opportunity for more people and communities. We were thrilled to receive a Create Jobs for USA grant, which allows us to offer loans to community businesses in the areas we serve. These businesses are then able to create and support jobs in rural areas, where jobs are scarce.
Please support Create Jobs for USA in the JobRaising Challenge, so you can help create jobs for more businesses like The Nova Cafe and people like Serena and Julie, who are looking to support themselves, their future, and their community.

Julie Ehlers is the Director of Marketing for Montana Community Development Corporation and gladly calls the mountains and valleys of Missoula, Montana home. At Montana CDC Julie manages all marketing activities, working extensively with the media, funders, and Montana CDC clients, to communicate the organization's services and impact. Julie holds a degree in economics and environmental studies from Bowdoin College and completed an MBA from the University of Montana in 2011.
Photo Credit: Tom Robertson Photography