As a first generation Vietnamese American, I believe in the American dream. After my parents emigrated to the U.S. from Vietnam, my father worked here as an assembler at a solar turbine manufacturer in San Diego. My mother was an entrepreneur. Because of the work opportunity in this country, they were able to raise five children.
Such opportunity is harder and harder to find -- and the American dream is impossible to realize without a job. Today, too many people don't have jobs.
Create Jobs for USA creates jobs by encouraging individual Americans to donate to the effort. Below is my story of why I support Create Jobs for USA. Join me -- read and then donate!
There is a Vietnamese saying, "I started with two clean hands." It means that as long as you have your hands and good health, you can do anything. This has shaped my belief that with hard work, I can create something from nothing. Absolutely nothing.
It's been painful to hear friends and family talk about lay offs, furloughs, and job insecurity. Last year, inspired to make "something from nothing," I decided to help create jobs. As a social entrepreneur and ultra marathoner, I thrive on great ideas and hard work. For me, doing something meant having a strong idea and putting blood, sweat, and tears into making it a reality.
My dream idea was to run 100 miles and raise money for jobs. I would train for a 100-mile foot race in the mountains of San Diego and get 100 people to donate $100 each. Voila: $10,000. I would then donate the money to a job creating organization.
At some point along the way, I remembered being in a Starbucks and seeing, near the register, red, white, and blue wristbands that promoted job creation as part of campaign called Create Jobs for USA. The simple concept -- donate $5, receive a wristband, create jobs in underserved areas--appealed to me.
I researched Create Jobs for USA. After learning more, I wanted to do more than donate. I wanted to help raise awareness about how Americans solve unemployment. So I contacted Opportunity Finance Network (OFN), Starbucks' partner in the initiative, to tell them my plan and see about getting more involved with OFN's work.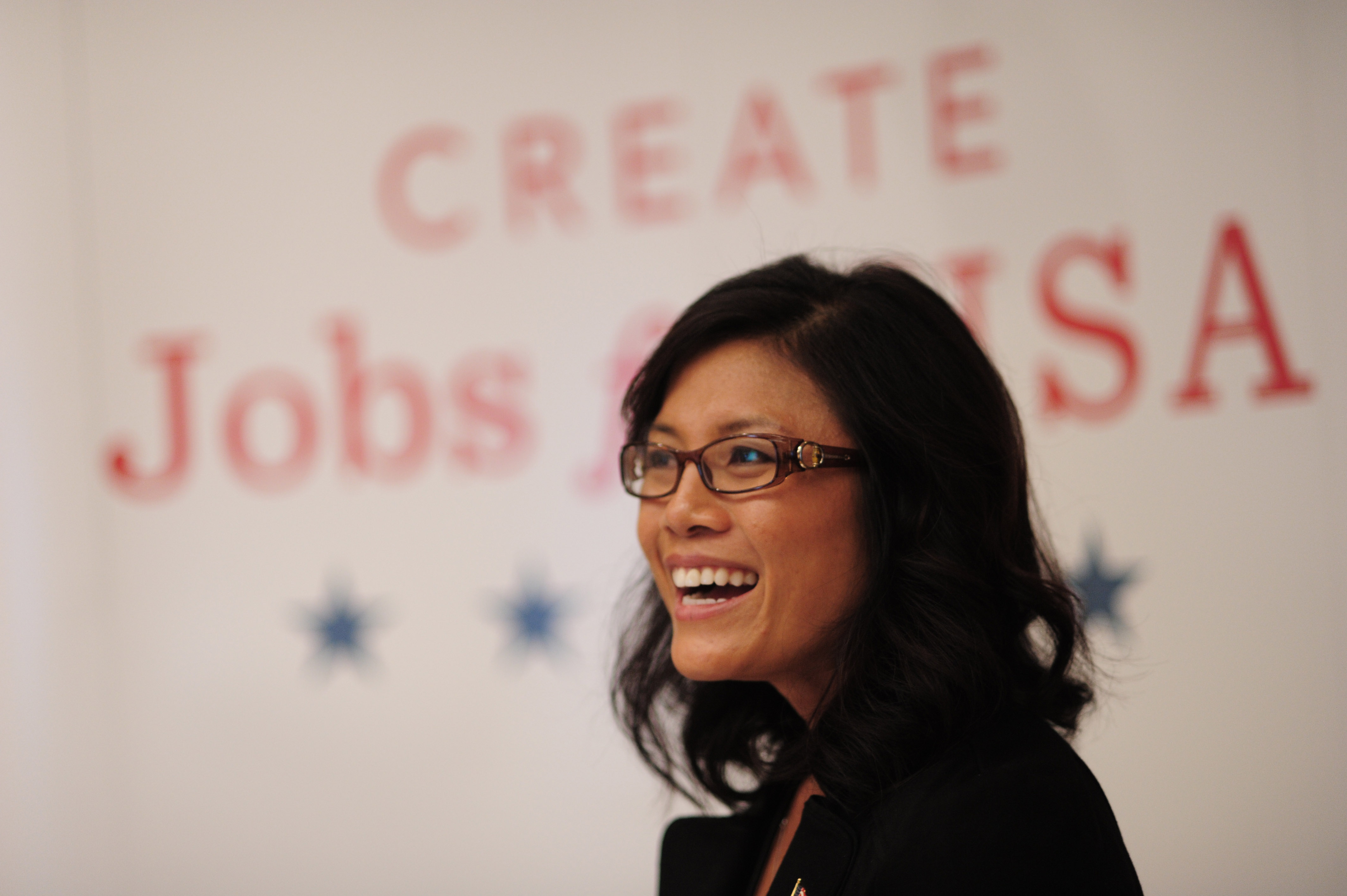 OFN is a national network of Community Development Financial Institutions (CDFIs). When I contacted them, I had no knowledge of CDFIs and the life-changing work they do. All I had was the belief that when the American economy thrives, the whole world benefits. I learned that CDFIs believe the same thing.
I spoke with the OFN's Executive Vice President of Development about my wish to raise money for job creation. As a result of our conversation, I agreed to donate my race proceeds to Create Jobs for USA through OFN. In early February 2012, I started collecting donations and began 26 weeks of training and fundraising for my June 2012 run. (Read all about my training at 100forAmerica.com.)
In the meantime, without my knowledge, OFN was getting excited about the race as well. I had no idea how much until its president and CEO Mark Pinsky and I met last spring. He presented me with a check for $500, money that OFN staff members had personally donated to the run.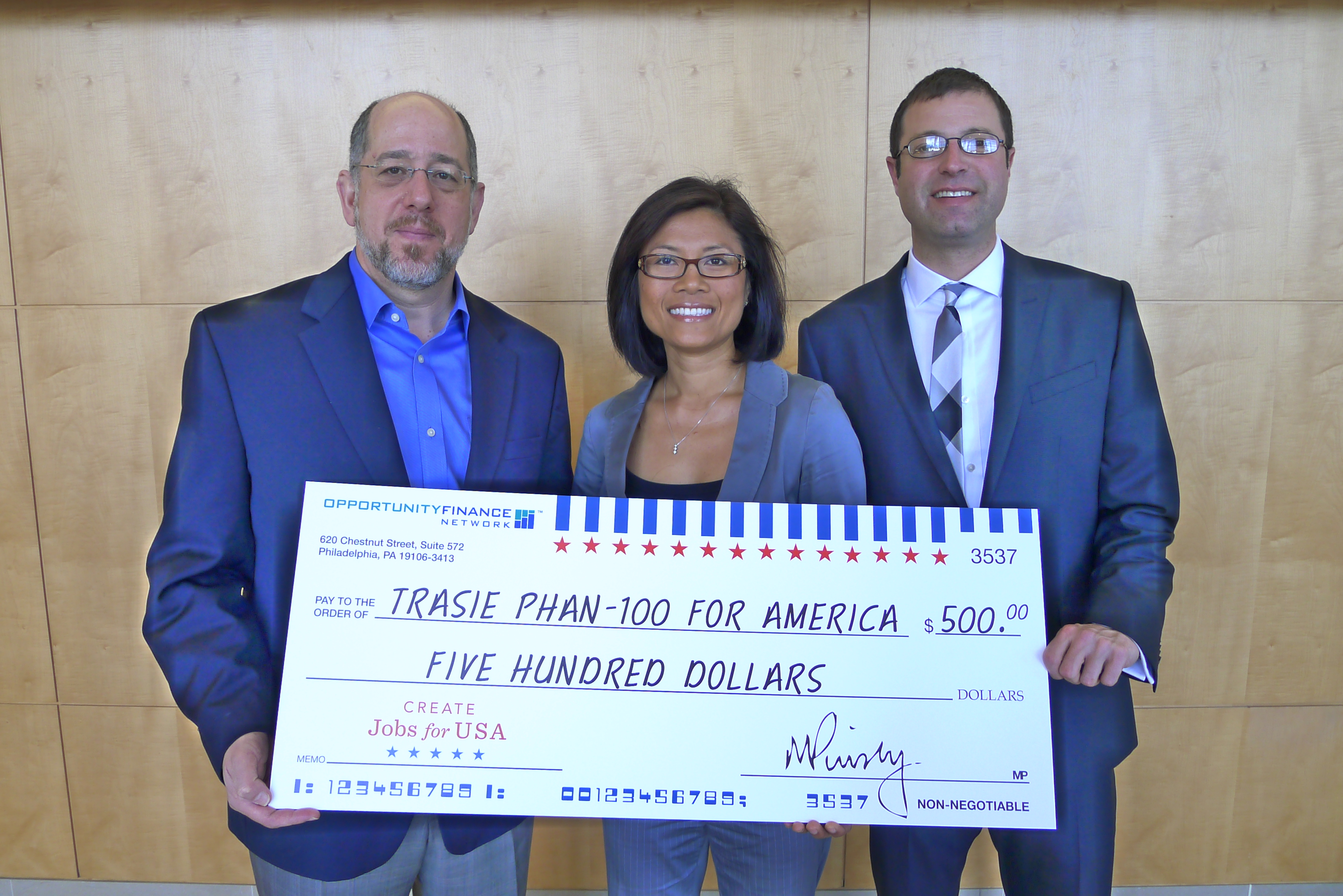 Mark told me how inspired everyone was by the idea of running to raise money for Create Jobs for USA, and he invited me to attend the organization's annual conference in San Antonio, TX in October. Eager to learn more about OFN, Create Jobs for USA, and how CDFIs work, I gladly accepted the invitation.
At the Conference, Mark compared my running 100 miles to the work CDFIs do to bring money and opportunity to places -- low-wealth, low-income, and other disadvantaged communities -- where they don't exist. No matter how strong the will and stamina, it's hard to run 100 miles. The road ahead often looks overwhelmingly long. But perseverance and commitment to an end goal helps me stay the course.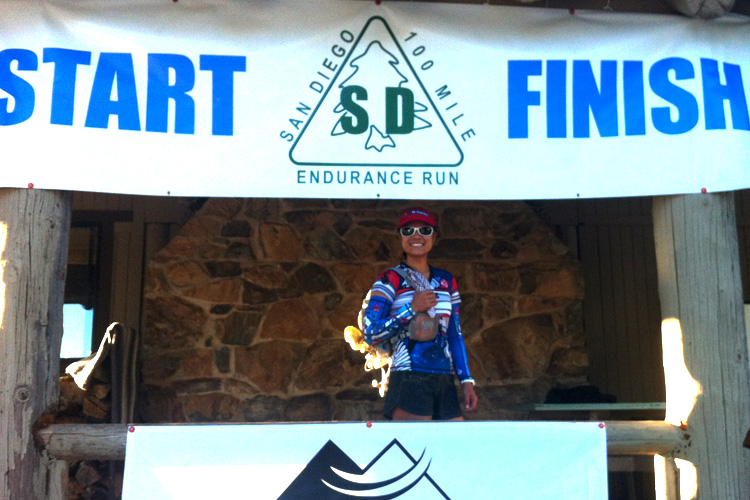 CDFIs are marathoners as well. Against sometimes overwhelming odds, they keep focused on the communities they serve, lending to people and businesses that are often overlooked. This focus and determination is creating jobs all over America -- Create Jobs for USA helps CDFIs do even more.
In the minds of most Americans, running 100 continuous miles seems impossible. Yes, it takes a lot of courage and will but it's not impossible. The only reason I can do something extraordinary is because I believe I can. When people believe in their power to do the "impossible," everything becomes possible.
My race is not over. I've raised $6,000 in donations for Create Jobs for USA so far and am working to raise the final $4,000. I will continue to run and fundraise for the initiative, remembering that I am creating something from nothing but determination and hard work.
There's a long distance runner in all of us. I hope my story is inspiring to readers who want to take that first step toward job creation. You can help the American economy rebound by donating to Create Jobs for USA through the JobRaising Challenge. Tap into the ultra marathoner in you; join the job creation effort. Together, we can go the distance.
Trasie Phan is a social entrepreneur in San Diego, CA. She is the founder of ULTRA University, a company that hosts seminars to teach athletes how to participate in ULTRA and Endurance sports. She runs between 50 to 100 miles a week and has run distances greater than a 26 mile marathon at least 70 times, both for training runs and races. Her 2013 fitness goals are to run the Backbone Trail in Los Angeles (68 miles) in March, Vineman Triathlon (140.6 miles) in July, and the Chimera 100 Mile Mountain Race in the Saddleback Mountains of Southern California in November. Follow her on twitter @trasiephan.