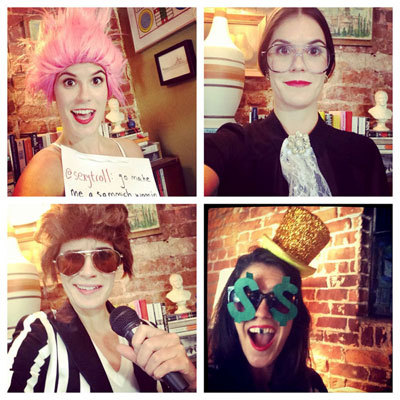 Don't want to dress up like a sexy Crayon, sexy ear of corn or other ridiculous sexy something-or-other for Halloween? No problem.
Here's a hilarious roundup of feminist-inspired Halloween costume ideas beyond the go-to Rosie the Riveter -- although Amy Poehler as Rosie is one of the most adorable moments in television history.
Ladies looking for more empowering costumes this year have plenty to choose from, in fact. Take Feminist Robin Thicke, for instance. He knows you want it... when you say you want it. No blurred lines about it.
WATCH: Feminist Halloween Costumes