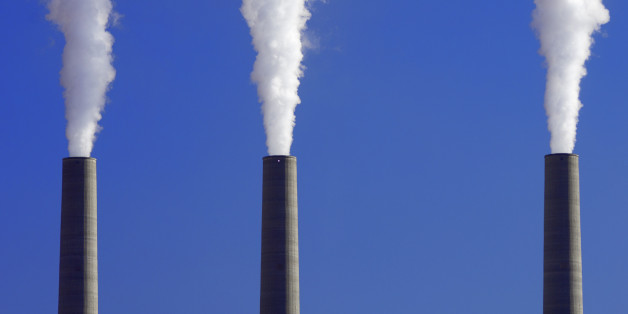 As President of the Latino Victory Project, I've been fortunate to travel all over the country and meet Latino leaders at every level of government. Whether a city councilman, a state treasurer, or a Member of the United States Congress, these leaders are fueled by the same notion that as Latinos, we are contributing to moving this country forward with policies that reflect our values: comprehensive immigration reform, access to education, healthcare, good-paying jobs, and a clean environment.
That's why I testified at the Environmental Protection Agency (EPA) hearing on the Clean Power Plan Proposed Rule. According to the EPA, the rule will, "maintain an affordable, reliable energy system, while cutting pollution and protecting our health and environment now and for future generations." From hearings in Atlanta to Denver, the EPA heard from the American people on the importance of this rule to combat the dangers of climate change.
In Washington, D.C., I was proud to join leaders such as Governor Jack Markell, Senators Ed Markey and Jeff Merkley, and organizations including the Sierra Club, Physicians for Social Responsibility, Johns Hopkins University, Green Latinos, the Hip Hop Caucus, and Mom's Clean Air Force, in support of the proposed rule. We all agree that this issue is too important to our communities to sit on the sidelines.
This rule is not political. For Latinos, this is a public health issue and an economic issue. Nearly half of all Latinos live in areas with unhealthy air quality. Climate change further exacerbates this unhealthy air quality with an increase in extreme heat days. The impacts include increased asthma attacks, from which Latinos are three times more likely than whites to end up in a hospital. Shockingly, Hispanic children are 40 percent more likely to die from asthma, as compared to non-Hispanic Whites.

Moreover, Latinos play a large role in the clean energy economy and adding more clean energy jobs will greatly benefit our community, which has a disproportionately higher unemployment rate but which will make up a significant part of the workforce in the coming years. Latinos see and feel the impact of climate change in the most fundamental areas of their lives: their health and their economic wellbeing.

Growing up in West Texas and listening to the experiences of my own family, I have come to understand the unique impact of climate change on Latinos. My mom, Consuelo, was the eldest of ten children and worked with her family in the fields picking cotton from Bakersfield to the panhandle of Texas. The work was extremely dangerous; and it still is. As each harvesting season becomes hotter and the temperatures soar, workers like my mother, toil in the fields and suffer the consequences. This is true for anyone whose livelihood requires extended periods of time outdoors, exposed to bad air quality.

My mom ended up settling our family in El Paso, Texas. Growing up in El Paso, you notice a few things: the Franklin Mountains, the beautiful desert, and unfortunately a great deal of smog and pollution. Some days you cannot even see the mountains. And it is getting worse. The skyline is dominated by smokestacks and maquiladoras. This is the tell-tale sign of a border community: bad air quality, high levels of poverty and a local population suffering from health disparities.

We applaud President Obama's Climate Action Plan and EPA's proposed rule that will ensure our families are safer and healthier. This rule is an important step in addressing the dangers of climate change, but in the spirit of the Latino Victory Project's mission to build political power, it is important that our voice be translated into votes these midterm elections. On Election Day, we must support policy platforms built on values important to the Latino community and all Americans, including a healthy and sustainable environment. With our continued growth in numbers and influence, "el future es nuestro", the future is ours. Let's make sure, for the sake of our children and grandchildren, that it is cleaner and safer.