Teachers and other professionals get a lot of gifts in December. Some are formulaic: "No. 1 Teacher" coffee mugs, say, or plaques shaped like apples. Some are heartfelt: photos, handmade crafts, cookies decorated by sticky young hands.
Trouble is, teachers have way too many mugs, plaques, scarves/neckties, candles, pencil jars and picture frames. See, they're teaching 20 or more kids per year and such gifts add up -- or, rather, they pile up until teacher donates them to the charity thrift shop.
One thing many educators say they'd love to get is a letter from a student (or his parents) thanking him or her for making a difference. This costs nothing but time, and it's a lovely gesture.
A holiday gift is a nice gesture, too. But in the current mindset of "experiences, not stuff," why not give a prepaid gift card (sometimes referred to as a prepaid debit card)? Here's why.
1. It's payback. There's a decent chance that your child's teacher is spending his or her own money on the classroom. According to a 2013 survey from the National School Supply and Equipment Association, teachers shell out an average of $485 per year on stuff for their students -- and 10 percent of them spent $1,000 or more. Yikes!
2. It's flexible. Sure, you could buy a specific gift card to a bookstore or educational supply shop -- but a prepaid card gives your recipient a lot of leeway. If it's a Visa gift card, for example, then it can used anywhere Visa is accepted. A teacher can use it at the hardware store to buy items for the science fair displays, or at the supermarket to buy ingredients for punch and cookies on Valentine's Day.
3. It's fee friendly. You can purchase traditional gift cards with a Visa, American Express, MasterCard or Discover logo that are low in fees. Discover, for example, only charges a $3.95 purchase fee. Most traditional gift cards do charge an inactivity fee after 12 months (if your card isn't used for 12 months).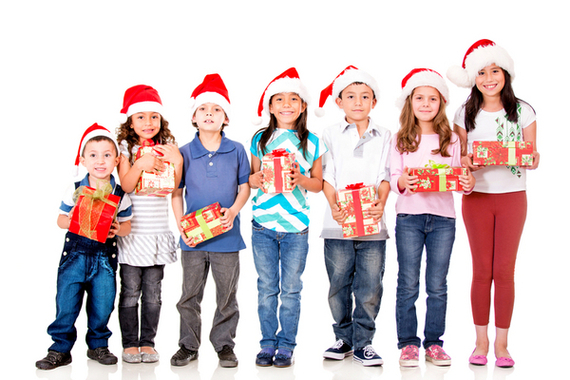 If you opt for a prepaid debit card (aka a reloadable debit card), you may pay more in fees, but you will typically have more options. For example, some prepaid cards offer bill pay services. For more info. on the best prepaid cards, visit BestPrepaidDebitCards.com, which also offers a nifty glossary of the various fees that are associated with these type of cards.
The good news is that fees on prepaid debit cards fees have really come down since major issuers like American Express have entered the market. You can use the Bluebird card from AmEx, for instance, and never pay any fees! Interestingly enough, Bluebird can also double as a checking account.
4. It's non-offensive. That candle and holder you bought at a friend's home party is pretty, but the teacher may have limited room for tchotchkes. (She may also dislike candles.) A gift certificate to The Body Shop might never get used because strong fragrances trigger her asthma. Or suppose you offer a mani-pedi gift certificate only to realize later that you have never, ever seen this teacher wear nail polish; for all you know, she took it as a criticism of her appearance! :)
5. It's non-caloric. Teachers get a lot of homemade treats as well as gift cards to the doughnut shop or the frozen yogurt place. But you don't know whether he or she is is on a diet, or has health issues that preclude treats.
6. It's non-caffeinated. Starbucks cards have become the coin of the realm lately. I even know a dentist who hands them out to patients kept waiting too long. However, not everyone drinks coffee or even tea. Besides, your child's teacher may have one of those diet/health issues and the card wouldn't be a good fit.
7. It's not a coffee mug! Teachers don't need more of these. Really. Please.
Written by Donna Freedman and Curtis Arnold. Curtis, a nationally recognized consumer advocate, is the founder of BestPrepaidDebitCards.com, which provides ratings of prepaid cards and secured credit cards. He also founded CardRatings.com almost 20 years ago.