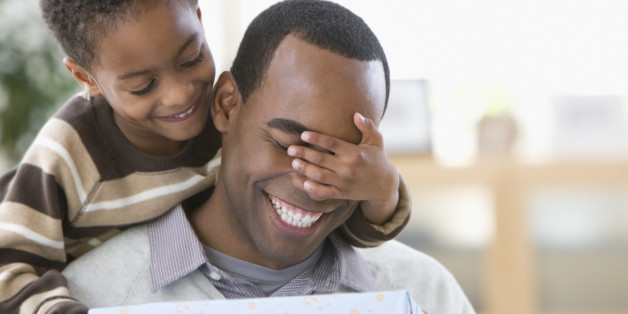 While data shows teachers are key to student success, the emphasis on teachers and their role in improving outcomes over the past 20 years have not been matched by a comparable emphasis on parent accountability -- particularly fathers and their role in student success. The increase on teacher accountability and silence on parent accountability is in stark contrast to the physical time and overall influence teachers may actually have on their students.
Research shows that between the ages of 4-18, children spend only 15% of their life in schools, 52% at home or in their community and 33% sleeping. In schools and communities with the lowest achievement levels, there are a high percentage of female-headed households. In Chicago, for example, less than 40% of students attending the city's struggling public schools live in households where fathers are present; the percentage is even lower for students with involved fathers.
Parents matter. Fathers matters a lot. In an American Enterprise Institute (AEI) policy brief entitled "Dad and Diploma: The Difference Fathers Make for College Graduation," the data overwhelmingly supports a growing need for quality father involvement. Students with highly involved fathers were 42% more likely to earn A's and 33% less likely to be held back a year in school. And students who have father involvement through high school are 98% more likely to graduate on time.

The academic impact on children with a highly involved father is strong, but the benefit of an involved father on a child's life skills is just as valuable. The book Gender and Parenthood: Biological and Social Scientific Perspectives suggests involved fathers encourage their kids to take risks, embrace challenges and be independent permitting children to learn to be brave in unfamiliar situations (e.g. talking to strangers, putting toddlers in the deep end of the pool during swim lessons). The life skills a father can teach his child are traits that lead to them growing up to be the innovators and entrepreneurs America so desperately needs to be globally competitive.
The notion of fathers taking the lead in increasing father involvement in schools led to the First Annual Fathers Forum in Prince George's County, MD. The need for strong father involvement is more pronounced in Prince George's County, where over 60% of kids grow up in female-headed households. The Forum was created to celebrate involved fathers, share lessons learned and motivate less involved fathers to become more involved. The forum was organized in connection with the Parent Teacher Association (PTA) and a local chapter of Omega Psi Phi fraternity.
In response to the overwhelming support for the Fathers Forum, a photo campaign entitled "#FatherhoodForum" was created to give fathers a platform to celebrate their involvement in their children's lives and to highlight the many positive ways they interact with their children. Fathers throughout the country have posted photos of themselves with their kids on Facebook, Twitter and Instagram using hashtag #fatherhoodforum. Photos include fathers doing their daughter's hair, playing chess with their son, reading to their children, playing board games, walking through a nature reserve and a father demonstrating to his daughter how a man should hold her hand while walking down a flight of stairs.
The #fatherhoodForum is unique because the power is in the hands of the fathers themselves. The #fatherhoodforum allows every father to be his own agent and every post to be his own statement about his experience. Rather than post a photo, one father used the hashtag to tell a story about him and his daughter's playdate at the pool, another posted a video of him and his daughter break-dancing. The next phase of #fatherhoodforum entries will include specific themes like photos of fathers promoting environmental stewardship, mentoring and volunteerism. Other ideas include a Discussion Board on topics like "first day of school preparations," "appropriate use of technology, and "bullying."
The objective measures of #fatherhoodforum success will be in how many more fathers initiate, maintain and increase their involvement in our schools and in children's lives. A more important measure of #fatherhoodforum success will be it's impact on the lives of the children these fathers touch. After all, the #fatherhoodforum is not about the fathers but rather about the children who count on us to provide the support and structure they need to succeed in school and excel in life.