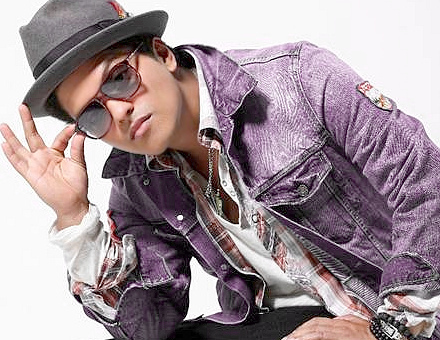 I'm only watching the Super Bowl for ONE reason this year:
Bruno Mars.
Let me give you some background on that.
I grew up on Chicago's Southside in the late 50s and early 60s. So, I'm old enough to remember when Stevie Wonder was Little Stevie Wonder. Old enough, like Van Morrison, to know what "Jackie Wilson Said." So old that I was there when Old School was new.
But I have a pretty open mind. I was, after all, a rock critic back in the 70s and 80s. My daughter loves to show her friends pictures of "Mom" with Steven Tyler and Roger Daltrey and all the other rockers I hung out with back then. I love seeing her friend's jaws drop, too.
But when I agreed to go to a Bruno Mars concert with her, I wasn't entirely sure I was ready.
Cute kid, yes. And I know a catchy chorus and tasty turn of phrase when I hear one -- he's a little hit machine if there ever was one. But I quit going to concerts right about the time I quit reviewing them. After five years of almost non-stop concert going I had definitely bopped 'til I dropped. Out. Completely.
And most of the other artists she likes haven't hit me where I lived. They're not supposed to.

Don't get me wrong--I still crank up the Foo Fighters, Pearl Jam and Nine Inch Nails so loud that she yells at me to turn it down.
So I agreed to go along and have a look at this guy. And when we got there, my first impression was that I'd made a serious mistake.
Our section was full of really young girls, many also accompanied by their mothers and clutching all kinds of Mars merch. Some had bedazzled their own fan shirts and other gear. And next to us, a gaggle of gigglers was squealing over... everything about the boy.
Now, my mother had to take me to see the Beatles back when because my friends and I were only, say... 11 or 12 in their heyday. And I realized, as I looked around at all the little teeny boppers in our section of the stadium, how brave she'd been.
Bruno has squealy girl fans, but the Beatles had an insane girl posse -- I heard ONE chord at the start of both Beatles shows I attended. ONE chord, followed by a deafening wall of "Eeeeeeeeeeeeeeeeeeeeeeeeeeeeee" that never let up.
Of course, I didn't care one bit. I was in the presence of John Lennon, the man I loved, even if I couldn't hear a damned thing he said or sang. Love is, at that age, both blind and deaf. Dumb? Well... yeah, kinda.
So there I was smirking at all the little Bruno babes when the "pre-show" playlist began. And damned if it wasn't about as Old School as me. I was sorely tempted to bust out with some sit down versions of the dances that went with them.
But I didn't want to embarrass daughter dearest the way I had at the theater when I heard "Knee Deep" during that Keenan and Kel movie -- Good Burger, I think it was. I love me some Parliament-Funkadelic, too.
Finally, the whole stadium lit up with what I have to admit was one of the most impressive "star reveals" I've seen in a long time. And soon I was a little girl at the Regal Theater again--the place where I saw Little Stevie Wonder, a totally unknown and even littler Michael Jackson, James Brown and many more. Many times.
Mars can crazy leg like Brother Brown, to be sure. And he's not a poseur. This kid grew up on doo wops and deep R & B. And like the soul brothers and sistahs of old, Bruno worked that stage. Back in those old days, the aisles would have been packed with girls and guys gettin' on that good foot right with him.
Most of the little girls squeeeeeing their heads off for Bruno didn't "get" some of the little nods to those days and to days not so long ago. The music he referenced was probably not part of the suburban slumber party circuit.
But oh, boy, did I remember bein' out there on the floor with the whole fam-damily, moving to the music Mars was weened on, too, apparently. Those inevitable "Soul Train line" scenes at the end of almost every black "family" movie really did happen. And I wriggled my little hips down plenty of 'em.
So I saw a different show than the little screamy girls, because I was there when that pompadour he sometimes sports was all the rage. And somehow, his parents managed to take him back there, too. So that he could take us back there and also know it well enough to successfully mix it with something new of his very own.
He lost his mother not so long ago, bless his heart, but I am sure she'll be right there with him at halftime this weekend. She knew what a little doo wop'll do, if you learn how to work it right.
You done good, Mom. And here's to ya' Bruno. See you at the Super Bowl.
Image credit: Themeplus, Flickr, CC-By SA-2.0, http://farm9.staticflickr.com/8324/8447411547_268238ff4b_o.jpg